Reading Time:
4
minutes
[766 words]
For decades a myth has persisted: testosterone causes prostate cancer. It has persisted in spite of the fact that this link has been repeatedly proven to be false. Before beginning testosterone replacement therapy (TRT) with our clinics we will ensure that the testosterone regimen we designed for you will be created for you as a unique individual, and your treatment will be monitored to measure progress and safety.
But we don't limit our programs to hormone replacement. We are on the cutting edge of all areas of medicine, and that includes pharmacology and any other prescriptions that may be beneficial.
Statins, best known for lower cholesterol levels, may have a surprising additional benefit. They have shown the ability to slow the progression of prostate cancer in patients receiving hormone therapy, according to a new study.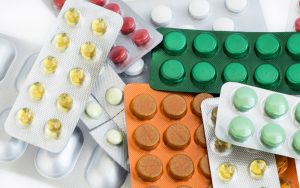 The study consisted of 926 men undergoing hormone therapy for advanced prostate treatment.
The results were encouraging: those taking statins saw their cancer remain stable for an average of 27.5 months before deteriorating, compared with a mean of 17.4 months among men not taking statins.
"These findings are preliminary, so I would not recommend that everybody start on statins to slow prostate cancer," said senior study author Dr. Philip Kantoff, chief of solid tumor oncology at the Dana-Farber Cancer Institute in Boston.
However, the jury is still out. Kantoff cautioned that these findings apply only to men who have advanced prostate cancer that has relapsed after hormone therapy.
"This does not speak to early-stage prostate cancer or whether statins are beneficial in preventing prostate cancer," he said.
Patients in the study, conducted from 1996 to 2013, were followed for an average of six years. The report was published online on May 7th in JAMA Oncology.
Hormone therapy is the usual treatment for men who have prostate cancer that has spread beyond the prostate gland. The procedure deprives the body of testosterone, the male hormone that helps cancer cells grow. In essence, this is chemical castration.
However, there are a few problems with this approach. The side effects are horrendous: hot flashes, joint aches and pains, insomnia, a steep decline in strength, and numerous other problems.
And if that weren't bad enough, as time passes, hormone therapy becomes less effective, and cancer begins to grow again.
So how do statins achieve these results? Kantoff explained that statins keep testosterone from entering cancer cells. They block dehydroepiandrosterone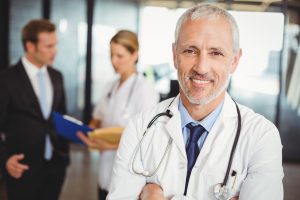 sulfate (DHEAS), a precursor of testosterone, thus preventing cancer cell growth, he said.
Additionally, lab experiments indicated that statins use up the available supply of a protein called SLCO2B1, which allows various drugs and hormones to enter cells.
This appears to keep DHEAS from the cancer cells, making hormone therapy more efficient.
"This is a plausible mechanism by which a statin may have a benefit to prostate cancer patients," Kantoff said.
Kantoff also added that more studies are needed to verify their conclusions. "We have a strong hypothesis, but it is by no means proof that statins prolong the time to relapse. But the data is strongly suggestive that that's the fact," he said.
Adding a statin to hormone therapy may be a way to make hormone therapy last longer and prevent cancer from progressing, Kantoff said.
Dr. Jorge Ramos, hematology, and oncology fellow at the University of Washington/Fred Hutchinson Cancer Research Center discussed the study's relevance.
"Other studies have suggested that statins might have a role in preventing cancer or reducing the risk of dying from cancer," he said.
This study suggests how statins might act in slowing the progression of cancer, said Ramos, co-author of an editorial accompanying the study. "Statins by themselves probably won't prevent cancer from growing, but in combinations with other treatments could improve outcomes for patients," he said.
However, Ramos agreed with Kantoff that clinical trials are needed before people start taking statins to prevent or slow cancer.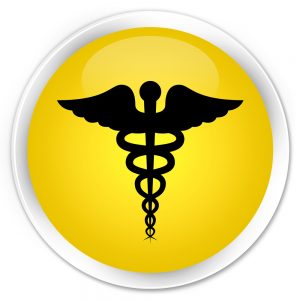 Several trials are getting underway to test the benefits of statins in prostate cancer patients, Ramos said. But the results won't be available for several years, he said.
For now, current data is insufficient to support taking statins to prevent prostate cancer or to live longer if you have it, Ramos said.
In the United States, it's estimated that one in seven men will develop prostate cancer in their lifetime. About 220,800 new cases and 27,540 deaths from prostate cancer will be recorded this year, according to the American Cancer Society.
Contact us for a FREE, no-obligation discussion of the benefits of testosterone replacement therapy.
Reference
Statins Associated with Longer Prostate Cancer Time to Progression During Androgen Deprivation Therapy
Contact Us Today For A Free Consultation
Dear Patient,
Once you have completing the above contact form, for security purposes and confirmation, please confirm your information by calling us.
Please call now: 1-800-380-5339.
Welcoming You To Our Clinic, Professor Tom Henderson.