Maryland Blood Testing Facilities

Represents a LabCorp blood testing facility


Represents a Quest Diagnostics blood testing facility
Blood Testing Centers In State: Maryland
LabCorp Blood Testing Centers In Allegany County, Maryland
LabCorp Blood Testing Centers In Anne Arundel County, Maryland
LabCorp Blood Testing Centers In Baltimore County, Maryland
LabCorp Blood Testing Centers In Calvert County, Maryland
LabCorp Blood Testing Centers In Carroll County, Maryland
LabCorp Blood Testing Centers In Cecil County, Maryland
LabCorp Blood Testing Centers In Charles County, Maryland
LabCorp Blood Testing Centers In Dorchester County, Maryland
LabCorp Blood Testing Centers In Frederick County, Maryland
LabCorp Blood Testing Centers In Garrett County, Maryland
LabCorp Blood Testing Centers In Harford County, Maryland
LabCorp Blood Testing Centers In Howard County, Maryland
LabCorp Blood Testing Centers In Kent County, Maryland
LabCorp Blood Testing Centers In Montgomery County, Maryland
LabCorp Blood Testing Centers In Prince George's County, Maryland
LabCorp Blood Testing Centers In Queen Anne's County, Maryland
LabCorp Blood Testing Centers In Talbot County, Maryland
LabCorp Blood Testing Centers In Washington County, Maryland
LabCorp Blood Testing Centers In Wicomico County, Maryland
LabCorp Blood Testing Centers In Worcester County, Maryland
LabCorp Blood Testing Centers In Other, Maryland
Quest Blood Testing Centers In Anne Arundel County, Maryland
Quest Blood Testing Centers In Baltimore County, Maryland
Quest Blood Testing Centers In Carroll County, Maryland
Quest Blood Testing Centers In Cecil County, Maryland
Quest Blood Testing Centers In Charles County, Maryland
Quest Blood Testing Centers In Frederick County, Maryland
Quest Blood Testing Centers In Harford County, Maryland
Quest Blood Testing Centers In Howard County, Maryland
Quest Blood Testing Centers In Montgomery County, Maryland
Quest Blood Testing Centers In Prince George's County, Maryland
Quest Blood Testing Centers In Wicomico County, Maryland
Quest Blood Testing Centers In Other, Maryland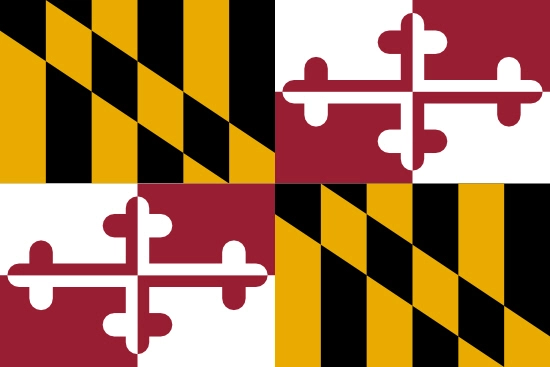 Maryland
If you haven't been to Maryland, it is long past time to add the "Old State Line" state to your tourist destinations and discover why Maryland has the reputation of being "America in Miniature."
Maryland offers a broad range of activities and attractions that will keep you anxious to see what is around the next corner. From the breathtaking scenery of the Appalachian mountains and the beaches of the Atlantic Ocean and the Chesapeake Bay to numerous amusement parks, historical sites, fascinating urban centers that are home to many cultural attractions, museums, and sporting events, it's all in Maryland.
Let's take a look at a few of Maryland's must-see attractions:
C

&O Canal National Historic Park. The Chesapeake & Ohio Canal (C & O Canal) is a national historic park that dates back to the 18th and 19th centuries. Advertised as "184.5 Miles of Adventure", the park's mission is to preserve America's early transportation history, and it accomplishes this by maintaining the park's original structures, including aqueducts, locks, and lock houses. The canal was a

n

early link to the west

by transporting coal, lumber, and agricultural products down the Potomac River. Hop on a bike or take a leisurely stroll on one of the many towpaths and see history for yourself.

Live! Casino & Hotel. Are you feeling lucky? Then the Live! Casino and Hotel are welcoming you to come and try your luck. Slot machines, Roulette, Mini-Baccarat, Blackjack, and Poker, offer something for any type of gambler. The casino is conveniently located midway between Baltimore and Washington D.C. and offers many different live entertainment performances and a broad range of dining options

.

NASA Goddard Space Flight Center's Visitor Center.

Located in

Greenbelt,

the center

offers

numerous

incomparable

programs and presentations

that explain

Goddard's Earth and Space Science, engineering, and technology work. E

njoy the

interactive displays an

d discover the technology

of satellites and rocket flight hardware.

Goddard is home to Hubble operations and the James Webb Space Telescope. Goddard plays a critical role in the success of the International Space Station by coordinating communications between mission control and orbiting astronauts. Goddard scientists have the technology to discover many secrets of our universe, and you can tour the center to see how they do it.

Six Flags America.

If you are a lover of roller-coasters,

Six Flags America

is your dream destination. The park offers more than ten

roller coasters

(that's right, more than 10!). The names of these monster coasters are intimidating:

SUPERMAN: Ride of Steel, The JOKER's Jinx, The Wild One,

and

The Mind Eraser

will give you the thrills you crave.

There is always something exciting going on at Six Flags. From live performances, holiday celebrations, and captivating educational events, Six Flags is where the action is!
Deep Creek Lake Deep Creek Lake is the largest inland body of water in Maryland. This man-made lake is a favorite vacation destination for both Maryland residents and out-of-state tourists. The fishing is excellent, the cabins and camping in the mountains are quiet, the native birds are fascinating to watch, and if you are there in the winter, the skiing is world-class.

Historic Ellicott City. During the late 1700s, Ellicott's Mills was the

most significant

flour milling center in the region. Today, the

old-time

town is a delightful

place to visit, and

its unique collections of museums, historical sites,

and

antique and specialty shops

will take you back

a century

and make you feel welcome

and at home

at the same time.

The AFI Silver Theater and Cultural Center. For the past century, movies have played a massive role in shaping American culture through art, language, history, psychology, drama, and science. The American Film Institute (AFI), located in downtown Silver Spring, is dedicated to advancing and preserving the art of film, television, and digital media. There is so much to discover here: the rapid advances in motion picture technology that has led to the mind-blowing special effects of today, the advances in filming capability, and the history of movies starting with silent films are all here for you to uncover.

Maryland Eastern Shore. The "Eastern Shore," the eastern side of the Chesapeake Bay, is Maryland's most popular attraction. The region is known for its beaches, historic towns, and scenic natural areas where you can take in nature's beauty. Visit Chestertown, Cambridge, Ocean City, Assateague Island, and St. Michaels. Each town has its own unique character and is well worth a visit.

Maryland's numerous parks. If you love the relaxed, rural, verdant atmosphere of gardens, Maryland is guaranteed to have a park that caters to your taste. From the Chesapeake Bay and the Appalachian Mountains to the marshland on the Eastern Shore and the numerous beaches of the Atlantic Ocean, it's all here. Rock climbing, boating, fishing, hiking, biking, camping, and just plain old picnicking are all activities you can enjoy at Maryland's parks.

Baltimore. The state's largest city is a vibrating center of the action. It is the largest city in the state of Maryland, and the Inner Harbor is packed with fascinating and stimulating attractions like the National Aquarium, Port Discovery, Baltimore's Historic Ships, Maryland Science Center, MECU (Pier Six) Pavilion, and Horseshoe Casino. And if you are a sports fan, M&T Bank Stadium is the home of one of the National Football League's powerhouse teams: the Baltimore Ravens. And don't forget to grab a ticket to Camden Yards and take in a Baltimore Orioles game. The Orioles are indeed a storied Major League Baseball franchise, and Camden Yards has a unique charm that must be experienced to be fully appreciated.

Annapolis. The state capital of Maryland is also proud of the title of "The sailing capital of America." Check out the Annapolis City Dock, the

Annapolis Golf Club, The

United States Naval Academy, and St. John's College, the third-oldest institution of higher education in the United States. Enjoy

many activities

and the

majestic backdrop

of the state capital of Maryland. Take a sightseeing cruise or walking tour and

discover

the history of this

resplendent

seaport.

Brookside Gardens. Located in Montgomery County, this award-winning picturesque garden spans 50 acres

and

includ

es several zen-like gardens that are both

exquisite and stunning. Brookside Gardens is well worth the time to see, so please don't be in a hurry!

The Strathmore Music Center and the

Merriweather Post Pavilion. For music connoisseurs, both of these locations are a must-stop. Seating nearly 2,000,

Strathmore is a

state-of-the-art concert hall

that

brings world-class performances and arts education to Montgomery County. Strathmore holds performances by major national artists including folk, blues, pop, jazz, show tunes, and classical music. Concerts and children's performances are held outdoors on the lawn during the summer months. Merriweather is another outdoor concert venue is nestled within the 40 preserved acres known as Symphony Woods in Columbia, conveniently located between Baltimore and Washington, DC.

A

nd even more attraction, too numerous to list. Remember, due to Maryland's diverse geography, each region of the state is unique and is loaded with fun stuff to do!
And we will ensure you have the vigor to enjoy Maryland's attractions fully.
Fact: As we age, we begin to experience a decline in our crucial hormones, including testosterone. This decline usually starts around age 30 and proceeds at a rate of approximately 10% a year if nothing is done to slow it down.
The results of this decline are not pretty:
Weakened muscles

Accumulating body fat, especially around the mid-section

Increasing joint aches and pains

Loss of libido

Chronic fatigue

Mental fog

Depression, usually as a direct result of these developments
But there are ways to prevent this decline
That's right. You don't have to sit and helplessly watch this decline while you suffer in silence. There are steps you can take to stop the deterioration of your body and health and feel like living again.
And one of these steps is Testosterone Replacement Therapy (TRT)
With proper medical supervision, a regimen of testosterone replacement therapy can work wonders on your mind and body. It's long past time to:
Regain lost strength

Burn those "love handles" from your midsection

Evaporate mental fog and enjoy the mental clarity of your younger days

Say goodbye to those ever-increasing joint aches and pains that have been slowly creeping up

Rejoice as your libido come roaring back

And more...much much more
We are a licensed and fully-certified hormone therapy clinic and our emphasis is on testosterone. There is a broad range of treatment options for TRT: injections, gels, and patches.
Before we make a recommendation concerning the type of therapy that will deliver the maximum benefit to you, we will delve in detail to your current health status: nutrition, exercise, past medical problems, your current condition, and a host of other factors before we recommended the testosterone regimen that will work best for you.
Stop thinking about doing something for your health. It's time to finally do something about it! If not now, when?
Call us for a free, no-obligation discussion about the miracle of testosterone replacement.
Contact Us Today For A Free Consultation
Dear Patient,
Once you have completing the above contact form, for security purposes and confirmation, please confirm your information by calling us.
Please call now: 1-800-380-5339.
Welcoming You To Our Clinic, Professor Tom Henderson.