Connecticut Blood Testing Facilities

Represents a LabCorp blood testing facility


Represents a Quest Diagnostics blood testing facility
Blood Testing Centers In State: Connecticut
LabCorp Blood Testing Centers In Fairfield County, Connecticut
LabCorp Blood Testing Centers In Hartford County, Connecticut
LabCorp Blood Testing Centers In New Haven County, Connecticut
LabCorp Blood Testing Centers In New London County, Connecticut
Quest Blood Testing Centers In Fairfield County, Connecticut
Quest Blood Testing Centers In Hartford County, Connecticut
Quest Blood Testing Centers In Litchfield County, Connecticut
Quest Blood Testing Centers In Middlesex County, Connecticut
Quest Blood Testing Centers In New Haven County, Connecticut
Quest Blood Testing Centers In New London County, Connecticut
Quest Blood Testing Centers In Tolland County, Connecticut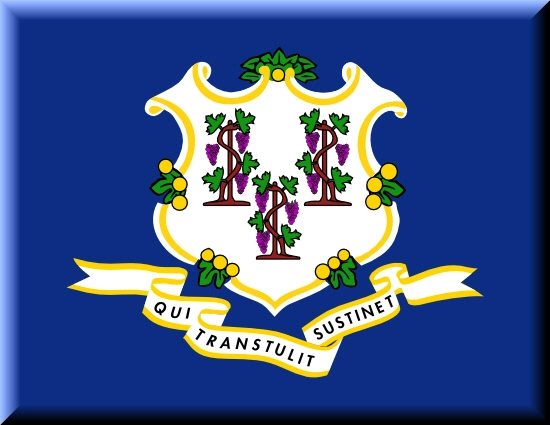 Connecticut
As one of the original thirteen colonies, Connecticut is a state overflowing with a rich history and a broad range of influences. From the early Dutch and the English who arrived from Plymouth, Massachusetts to the educational influence of Yale University in New Haven and Native American culture, Connecticut is indeed a unique blend of cultures and history.
With the state anthem of "Yankee Doodle" and a state motto of "Qui transtulit sustinet" that is Latin for "He who transplanted still sustains", Connecticut cannot help being a fascinating place. Let's take a look at the "must-see" locations in the Constitution State:
The Mark Twain House & Museum Samuel Clemens,

also

known as Mark Twain,

his pen name, has been called "the greatest humorist the United States has produced", and "the father of American Literature."

As the author of several novels including

The Adventures of Tom Sawyer

and

The Adventures of Huckleberry Finn

, Twain's influence on 18

th

century America was enormous and is

s

till required reading for many aspiring writers and English literature students. His

Hartford mansion

was built

in 1874

and is maintained in the manner of that era.

No trip through Connecticut is complete without stopping at this iconic dwelling.

Wadsworth Atheneum. While you are in Hartford, don't forget to make time to drop into the Wadsworth Atheneum. The Atheneum is home to an astonishing more than 50,000 works of art. As impressive as these numbers are, the Atheneum's collection hosts a broad range of artworks of different styles, artists, and time eras, and nations. The European Decorative Arts collection is

home to

more than 7,000 pieces

of everything

from

ceramics and bronzes to

ancient glass. The

Antheneum is the place to get up close with history.

The Aldrich Contemporary Art Museum.

Elegance. Pristine. Awe-inspiring. These are just a few of the descriptions of visitors to

The Aldrich Contemporary Art Museum.

Located in Ridgefield, the Aldrich Museum not only boast

s

of an impressive art collection, but it also does not have a permanent collection. Instead, it constantly changes themes to allow art lovers to stay abreast of the latest trends in the

ever-changing, innovative, and dynamic

world of art.

Yale University Museums.

The university promises that "Chances are you will learn something new every time you enter Yale's world-class museums and galleries.." and that is so true.

As is befitting for a state also known as "The Land of Steady Habits",

a tour of

Yale University

is mandatory. Located in

New Haven,

the campus is home to several museums

,

including

the

Yale University Art Gallery

and the

Peabody Museum of Natural History

. The art museum's collections are especially strong in art from the ancient Mediterranean world and from Africa and the ancient Americas. Also

prominently featured are the works of several

American artists,

rare

ancient Greek and Roman works, and native American artwork from several tribes.

The visitor center has

both

video and historical

exhibitions.




New England Air Museum. Aircraft, aircraft, and more aircraft. The New England Air Museum, located near the Bradley International Airport in Windsor Locks is home to more than 100 flying machines: helicopters, amphibious airplanes, WWII planes, aircraft engines, and jets. Did you know that balloon baskets took flight decades before the Wright brothers? In 1874 a balloon basket made by Connecticut native Silas Brooks took flight and his creation is proudly on display as one of America's oldest surviving aircraft.

Mashantucket Pequot Museum & Research Center. A trip to Mashantucket and a tour of the Mashantucket Pequot Museum and Research center is a genuine trip back in time. The amazingly detailed exhibits take visitors back thousands of years to a cold climate where extinct animals like the Mastodon, Dire Wolf, and Giant Beavers ruled the area. Watch as a family participates in an ancient Caribou hunt 11,000 years ago, explore what the forests of Connecticut looked like, and discover what daily life was like 500 years ago for the state's Native American Population.

Submarine Force Museum and the

USS Nautilus.

Located on the Thames River in the small town of Groton,

t

he

official submarine museum of the

United States Navy

is home to a broad range of

submarine artifacts, photographs, and exhibits.

To make the tour even more impactful visitors have the opportunity to climb aboard the

USS Nautilus, the world's first nuclear submarine, and see what life was like for the brave submarine crew 15,000 feet below the sea's surface. Through the museum's many exhibits you will discover the history of submarines going back to the 18

th

century. Don't forget to watch the fascinating films in the museum's theater.

Mystic Aquarium & Institution for Exploration.

As one of Mystic's premier attractions, The Mystic Aquarium & Institute for Exploration offers visitors a chance to get up close

to

several species of marine life, from penguins and whales to sea lions and polar bears through interactive exhibits. If that wasn't enough to satisfy your curiosity, take a stroll

in

Jurassic park through an indoor dinosaur trail

and

experience being close to the fearsome Tyrannosaurus Rex,

stegosaurus,

Brontosaurus,

and

several other extinct monsters from the prehistoric era.

Mystic Seaport.

While you are in Mystic, don't forget to check out the

Mystic Seaport, a seaport village

that is

one of the most

spectacular

maritime museums in the United States.

Many people insist that there is something haunting about ancient ships, and awe-inspiring as well. Modern-day observers wonder how these wooden ships were able to sail across the globe, but as you learn more about their construction it will be easier to see how they did it. Discover how the ships and sails were built, and how steam vessels were such an improvement over sails.

Several museums feature ship figureheads

and models

, nautical art,

and the fascinating

history of shipping.

Gillette Castle State Park. As if art museums and historical sites weren't enough to keep you intrigued in Connecticut, the town of East Hadden is home to a real-looking medieval castle! Constructed in 1919, the incomparable Gillette Castle was home of William Hooker Gillette, known for being the actor who played the original Sherlock Holmes. A tour of the interior is a truly unique experience. Several unusual features were designed by Gillette, including wooden door latches and light switches. The walking trails he designed through the estate are still another weird aspect of the castle and include wooden trestles and arched bridges.

Lake Compounce: Family Theme Park. Billed as "Connecticut's best amusement park and water park, Bristol's Lake Compounce Theme Park is considered the oldest operating amusement park in the United States. Take a journey back to a simpler time and enjoy the 1927 wooden roller coaster, the 1911 carousel, and several more rides and games. Connecticut's largest water park, Crocodile Cove, has wave pools, water slides, and sections particularly fashioned for young children.
This list of attractions is just scratching the surface. There is more to do in Connecticut, way, way more.
But to get the most out of these activities, you need to be at your best!
Consider all that a trip to Connecticut offers. Good health = energy, vigor, and endurance. But if you are constantly tired, aching, overweight, and out-of-shape, your zest for life can't possibly be at the level you need to be able to experience all of the joy and history of Connecticut.
And this is where we can help…
Our Connecticut hormone clinics are on the cutting-edge of all aspects of nutrition, physical fitness, anti-aging, stress reduction, nutritional supplementation, and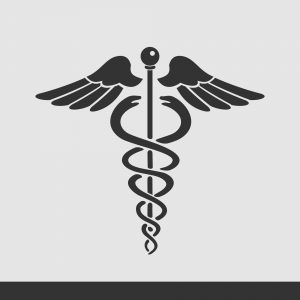 correct hormone balance.
Our programs are holistic and are specifically designed individually for you and only for you.
Don't miss out on the alluring attractions of Connecticut. Call us for a free, no-obligation for the benefits of hormone restoration.
Contact Us Today For A Free Consultation
Dear Patient,
Once you have completing the above contact form, for security purposes and confirmation, please confirm your information by calling us.
Please call now: 1-800-380-5339.
Welcoming You To Our Clinic, Professor Tom Henderson.