Indiana Blood Testing Facilities

Represents a LabCorp blood testing facility


Represents a Quest Diagnostics blood testing facility
Blood Testing Centers In State: Indiana
LabCorp Blood Testing Centers In Adams County, Indiana
LabCorp Blood Testing Centers In Allen County, Indiana
LabCorp Blood Testing Centers In Boone County, Indiana
LabCorp Blood Testing Centers In Clay County, Indiana
LabCorp Blood Testing Centers In Delaware County, Indiana
LabCorp Blood Testing Centers In Floyd County, Indiana
LabCorp Blood Testing Centers In Grant County, Indiana
LabCorp Blood Testing Centers In Hamilton County, Indiana
LabCorp Blood Testing Centers In Henry County, Indiana
LabCorp Blood Testing Centers In Howard County, Indiana
LabCorp Blood Testing Centers In Knox County, Indiana
LabCorp Blood Testing Centers In Lake County, Indiana
LabCorp Blood Testing Centers In Madison County, Indiana
LabCorp Blood Testing Centers In Marion County, Indiana
LabCorp Blood Testing Centers In Porter County, Indiana
LabCorp Blood Testing Centers In St Joseph County, Indiana
LabCorp Blood Testing Centers In Steuben County, Indiana
LabCorp Blood Testing Centers In Tippecanoe County, Indiana
LabCorp Blood Testing Centers In Tipton County, Indiana
LabCorp Blood Testing Centers In Vanderburgh County, Indiana
LabCorp Blood Testing Centers In Vigo County, Indiana
Quest Blood Testing Centers In Allen County, Indiana
Quest Blood Testing Centers In Hamilton County, Indiana
Quest Blood Testing Centers In Harrison County, Indiana
Quest Blood Testing Centers In Johnson County, Indiana
Quest Blood Testing Centers In Lake County, Indiana
Quest Blood Testing Centers In Marion County, Indiana
Quest Blood Testing Centers In Porter County, Indiana
Quest Blood Testing Centers In St Joseph County, Indiana
Quest Blood Testing Centers In Wayne County, Indiana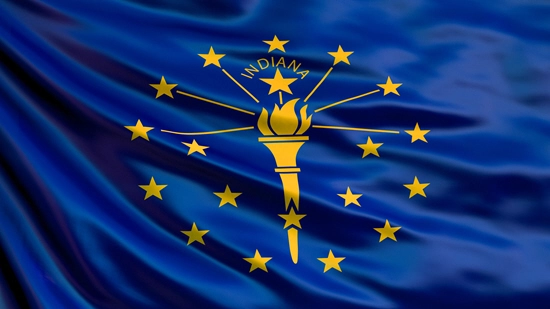 Indiana
The "Hoosier State" is filled with many tourist attractions. From the big city excitement of the state capital in Indianapolis and the shoreline of Lake Michigan to a trip to Amish country and one of the many Indiana state parks and exploring caves, historic sites, and several museums, Indiana will keep you on the go! Here are just a few of Indiana's many "must-see" locations:
The Indianapolis Motor Speedway. The home of the world-famous memorial day 500-mile racing classic, the speedway has several more attractions such as the Hall of Fame Museum, a souvenir shop, and a once-in-a-lifetime opportunity to join the Indy Racing Experience Driving Program and discover what it is like to drive an IndyCar on the iconic track.

The Indianapolis Zoo. Be prepared to spend more time here than you may have planned. The zoo is home to an incredible number of animals; more than 3800 at last count, and more than 320 species and subspecies. Enjoy the one-of-a-kind experience of getting close to the animals.

Lucas Oil Stadium. Home to the National Football League's Indianapolis Colts, this is an outstanding venue to take in a game. Also, the facility offers stadium tours to get a behind-the-scenes in-depth look at the lockers rooms, the playing field, and the press box.

The Eiteljorg Museum of American Indian and Western Art. This museum is home to the noteworthy collection of artworks owned by Indianapolis businessman Harrison Eiteljorg. On display are paintings and sculptures of the wild-west. Enjoy the asceticism of the art and discover American history as well.

The Indianapolis Children's Museum. A family-friendly atmosphere, the Children's Museum of Indianapolis is a large facility in the United Northwest neighborhood of Indianapolis. Billed as the largest children's museum in the world, the broad range of scientific exhibits encompass the time of the dinosaurs to the space age. There is also a planetarium, children's theater, and several outdoor attractions. Other fascinating offerings include a 43-foot-tall Dale Chihuly glass sculpture and life-size dinosaur skeletons that include one of the world's few mummified dinosaurs.

The Soldier's and Sailor's Monument. This monument pays homage to the Hoosiers who fought and died in the War of 1812. A visit here will fill you with a deep appreciation for the sacrifices made in an all-too-often overlooked and forgotten conflict.

White River State Park. Another Indianapolis location that is worth your time to see, the White River State Park is home to the Indiana State Museum, the White River Gardens, and acres of wide-open, green space that offers a relaxing afternoon.

Conner Prairie Interactive History Park. If you want to know what life was like in the nineteenth century, head to Fishers, located just outside of Indianapolis, and experience a realistic look and feel that will allow you to step back in time.

Marengo Cave National Landmark. Located in Marengo and often billed as "Indiana's most popular natural attraction", this national landmark offers tours, cave exploring, camping, lodging, and the opportunity to sleep underground in the cave...if you dare!

The University of Norte Dame.

Located in South Bend and known for its "

Fi

ghting Irish" football team and its high academic standards, a visit to the campus offers several worthy attractions like

the

Snite Museum of Art

that hosts

a

significant

collection

of

artworks

tha

t

include several different cultures and hundreds of years

.

Don't forget to check out

the

Charles B. Hayes Sculpture Garden

where you can relax and enjoy

beautiful

art and nature

year-round

.

For the spiritually-inclined, stops at the

Basilica of the Sacred Heart

and the

Grotto of Our Lady of Lourdes

are definite "must-sees."

Studebaker National Museum, South Bend. While in South Bend, don't forget to stop at this museum and learn the sad but inspiring story of the Studebaker. The museum displays several of these made-in-Indiana automobiles, including classic models, military vehicles, and Presidential carriages. The museum's collection also consists of numerous manufacturing drawings and history relating to the Studebaker Corporation. Why is this story sad but inspiring? The museum has the answer!

Indiana Dunes National Park. For a true vacation-like atmosphere, there is nothing quite like this national treasure. "Sand and Solitude" is the promise of the park, and it will deliver. With an incredible view of the shores of Lake Michigan near the Illinois border, there is no place quite like Indiana Dunes. If you enjoy outdoor activities, you're in luck. Hiking, biking, swimming, beach-relaxing, fishing boating, and camping are all available. If that weren't enough if you are a skier or enjoy snowshoeing, drop in during the winter. The sunsets at Lake Michigan offer a kaleidoscope of colors that allows nature to show off her beauty.
WonderLab Museum of Science. Located in Bloomington, this museum is built for kids AND their parents. If your kids are interested in science and technology, this is the place to take them. And if your kids are not interested in these topics, take them here and there is a good chance they will be! With displays of recent technology, health, and science that feature engrossing discoveries, WonderLab has captivating exhibits, such as the Fitzgerald Hall of Natural Science and an outdoor WonderGarden.

Prophetstown State Park.

Located in

West Lafayette,

this state park

is jammed-packed with

natural and cultural history.

The park offers

hands-on experiences with homesteading, gardening, livestock feeding,

plenty of hiking trails, and an aquatic center
Lanier Mansion State Historic Site. Located close to the Ohio River in Madison, The Lanier Mansion was built for James Franklin Doughty Lanier, a former clerk of the Indiana General Assembly who later became a very successful businessman. Completed in 1844, a tour of the house will allow to get the feel of that era when the country was young and vibrant and the Ohio River was the gateway to the wild-west. Inside are some of the original furnishings and an awesome three-story spiral staircase. On the grounds are formal gardens filled with exotic plants and showing the landscape styles of the late 19th century.
Let us ensure that you are in tip-top shape to enjoy your time in Indiana
Our Licensed Hormone Clinic is staffed by Board-Certified Doctors who specialize in treatments designed to restore your levels of vital hormones to their youthful efficiency. If you are 30 years of age or older and looking for a reputable HRT Clinic in Indiana, we are your first and last stop!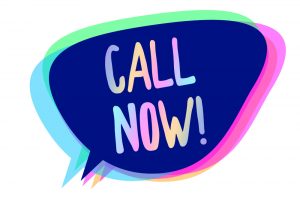 We specialized in testosterone replacement therapy (TRT), human growth hormone (HGH) replacement therapy, and sermorelin therapy.
Also, we offer a broad range of health-related services such as the latest, cutting edge developments in the worlds of nutrition, fitness, nutritional supplements, and many more topics designed to take your health and well-being to the next level.
Contact us for a free, no-obligation discussion.
Contact Us Today For A Free Consultation
Dear Patient,
Once you have completing the above contact form, for security purposes and confirmation, please confirm your information by calling us.
Please call now: 1-800-380-5339.
Welcoming You To Our Clinic, Professor Tom Henderson.