Rhode Island Blood Testing Facilities

Represents a LabCorp blood testing facility


Represents a Quest Diagnostics blood testing facility
Blood Testing Centers In State: Rhode Island
LabCorp Blood Testing Centers In Providence County, Rhode Island
Quest Blood Testing Centers In Providence County, Rhode Island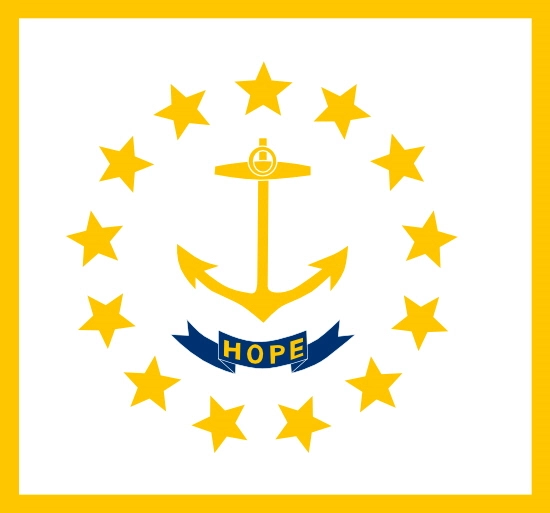 Rhode Island
Rhode Island is the smallest U.S. state by area (1,214 square miles, 48 miles long, and 37 miles wide). The "Ocean State" is also the seventh-least populated state, with marginally less than 1.1 million residents. But don't let the small size of "Little Rhody" fool you or make you decide to cross Rhode Island off your potential vacation destinations. The history, culture, and old-time architecture will take you back in time with authentic recreations of life in America's earliest days.
Mansions, miles and miles of picture-perfect ocean shoreline, some of the best hiking and bird-watching imaginable, lighthouses on Block Island, art museums, all kinds of shopping options, biking, and winter fun pursuits like skiing, snowboarding, ice skating, and sledding make Rhode Island an alluring and appealing travel destination.
Let's take a look at a few of the must-see sites and points of interest in Rhode Island:
Providence is the state capital and is an excellent kick-off to your Rhode Island excursion. The Prospect Terrance Park offers the most picturesque view of the city and enables you to know the layout of the area. The boat tours are a fabulous way to relax, sit back, and enjoy the tranquil waters of the Providence River and Industrial Harbor, and for the adventurous, there is also a haunted boat tour to discover the eerie side of Providence. A guided tour of the Rhode Island Statehouse will give you an up-close look at the workings of the Rhode Island state government and present the chance to bask in the building's old-time ambiance.

Roger Williams Park Zoo. This 40-acre zoo is home to a broad range of wild animals that live realistically near to their natural habitat: zebras, wildebeest, red pandas, alligators, kangaroos, leopards, giraffes, elephants, and more strange and unusual critters. Despite its history as one of the country's oldest zoos, Roger Williams Park Zoo is an outstanding example of modern zoo design and ethics. As an added bonus the Zoo also includes a Museum of Natural History, a planetarium, and an exquisite indoor garden. Don't forget to take pictures!

The Providence WaterFire. If you time it right check out the Providence WaterFire celebration. On several occasions throughout the year, downtown Providence turns into a massive, sensory experience, with eighty-six flaming fireboxes, some on the river itself, and others planted on the wharf. The dancing flames, music, and the savory aroma of wood smoke will add up to a memorable evening. The Waterfire events run between May and November.

RISD Museum of Art. No trip to Providence is complete without dropping in at the Providence RISD Museum of Art. The museum features several galleries that are always on display and several rotating exhibitions. Described as a "Treasure trove of masterpieces from the ancient to the contemporary", the museum's permanent galleries include artworks from ancient Rome, Greece, Egypt, Asia, Europe, and 18th and 19th century America. The tours are captivating, the guides are knowledgeable beyond words, and the museum gift shop is loaded with unique souvenirs that can't be found anywhere else.
Benefit Street Mile of History. Before you leave Providence, don't you dare overlook the chance to travel back in time on the Benefit Street Mile of History. New England culture, history, and architecture are unique to the area since it dates back to the colonial period, and Providence is no exception. As with so many New England attractions, the Benefit Street Mile of History is a novel blend of early colonial times and modern-day energy. A staggering amount of history is crammed into these historic buildings and paving stone roadways. An evening stroll is especially recommended since you can bask in the faux gas lights that have replaced the modern street lights that we are accustomed to.

Herreshoff Marine Museum. Next up is Bristol, and a fantastic place to begin this journey of the town is the Herreshoff Marine Museum. Home to the world-famous America's Cup Hall of Fame, the Herreshoff Marine Museum has a long and distinguished history of yacht building for the American Cup dating back to 1893. The Hall of Fame hosts collections of early-model yachts, exhibits about the cup, and the winners and participants in one of the world's most prestigious nautical events.

Blithewold. For a relaxing change of pace while you are still in Bristol, enjoy a leisurely, laid-back tour of the scenic, immaculate gardens and buildings of Blithewold. Billing itself as "An American Garden Treasure", Blithewold offers a panoramic view of Narragansett Bay, exotic and rare plants, a wide genre of trees, a greenhouse, and the Blithewold Estate. The mansion is a luxurious, opulent,

representation of the late 19th and early 20th century estates that delivers the genuine feeling of that era.
Block Island. Located 9 miles offshore, Block Island has so much to do. Scenic ocean views, miles of beaches for casual strolling, hiking trails, fishing, boating, shopping, bicycling, rich, engrossing history at the Block Island Historical Society Museum, a climb up the 151 steps to the top of the Southeast lighthouse, dozens of restaurants and pubs, bird watching, parasailing, farms, and gardens...the list of activities goes on and on. But don't worry; lodging is available so there is no excuse to be in a hurry to leave.

Newport's Cliff Walk. Our final destination in this tour of Rhode Island ends in Newport, and an excellent place to begin is by taking a breathtaking cliff walk on the eastern shore of Newport. The Cliff Walk has been designated as a National Historic District and a National Historic Trail. The walk is 3.5 miles long but the path is not especially difficult. Take the time to view the majestic, historical mansions, do some bird watching, marvel at the geological activity of the ocean waves a long the rocky coastline, and take loads of pictures.

The Mansions of Newport. Mansions, mansions, and more mansions! The name Cornelius Vanderbilt is synonymous with wealth and extravagance – and decades later his Breakers Mansion will demonstrate that wealth. This 70-room resplendent palace is truly in the category of "it must be seen to be believed." The mansion is perched atop a 13-acre estate that gives a picturesque view of the Atlantic Ocean. The guided tour will explain the intricate architectural designs, the detailed craftsmanship, the extensive, well-stocked library, the music room, the outdoor gardens, the opulent living rooms, and will give you a birds-eye view of what life was like in the Gilded Age. And don't forget the many other mansions that are open for viewing: The Rosecliff, Rough Edge, The Elms, The Marble House, and the Isaac Bell House each offer more insights into a fascinating era in American history.
With so much to do and see in Rhode Island, you need to be feeling your best.
And that means ensuring your hormone levels are at an optimal balance.
Our Rhode Island hormone clinics offer a broad range of Hormone Replacement Therapy to qualified patients at several locations statewide.
After our initial assessment of your current hormonal levels, we will design a therapy treatment consisting of Human Growth Hormone (HGH), or Testosterone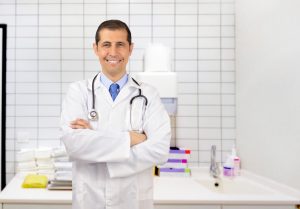 Replacement Therapy (TRT), or sermorelin replacement therapy. Sermorelin is a precursor of growth hormone that signals the pituitary gland to produce more growth hormone naturally.
We may suggest using just one of these hormones. Or we may prescribe a regimen of a combination of two or more treatments.
Our highly-trained staff of medical professionals has decades of experience in the area of hormone replacement.
Also, we will provide you with nutritional advice and assist you in determining what level of fitness activity would be appropriate to ensure you derive the maximum benefit from your hormone replacement therapy.
Give us a call or fill out the contact form on the side of the page and receive a free, no-obligation consultation with one of our hormone specialists.
Remember, Rhode Island has a ton of activities to enjoy. But to fully enjoy those activities, you need excellent health and robust energy.
And that is what we promise to deliver!
Contact us now and let's get started.
Contact Us Today For A Free Consultation
Dear Patient,
Once you have completing the above contact form, for security purposes and confirmation, please confirm your information by calling us.
Please call now: 1-800-380-5339.
Welcoming You To Our Clinic, Professor Tom Henderson.