New Hampshire Blood Testing Facilities

Represents a LabCorp blood testing facility


Represents a Quest Diagnostics blood testing facility
Blood Testing Centers In State: New Hampshire
LabCorp Blood Testing Centers In Hillsborough County, New Hampshire
LabCorp Blood Testing Centers In Rockingham County, New Hampshire
LabCorp Blood Testing Centers In Strafford County, New Hampshire
LabCorp Blood Testing Centers In Other, New Hampshire
Quest Blood Testing Centers In Belknap County, New Hampshire
Quest Blood Testing Centers In Cheshire County, New Hampshire
Quest Blood Testing Centers In Hillsborough County, New Hampshire
Quest Blood Testing Centers In Merrimack County, New Hampshire
Quest Blood Testing Centers In Rockingham County, New Hampshire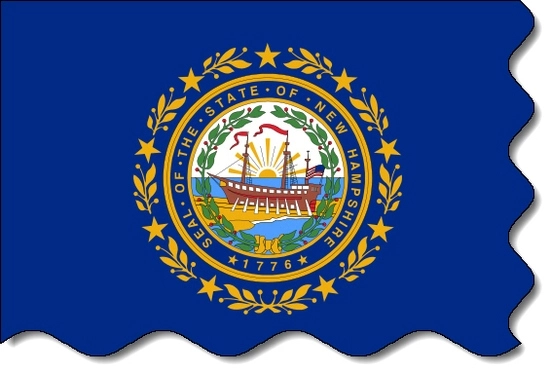 New Hampshire
With the state motto being "Live Free Or Die" it is not surprising to discover that New Hampshire has a deep, rich history dating back prior to the crucial role the state played in the American Revolution. This history is proudly on display throughout the state in museums, historic houses, covered bridges, and well-preserved and maintained buildings that reflect the architecture of centuries past.
But there is more to New Hampshire than history. The state also has two nicknames: "The Granite State" and "The White Mountain State" that reflect the panoramic, picturesque mountains, beaches, and lakes that are abundantly scattered all across New Hampshire.
What this means is that there is so much to do here. From skiing, hiking, boating, climbing, camping, and just driving through the state at a leisurely pace to enjoy the relaxing scenery, there is something here for everyone. And don't forget: New Hampshire lives up to its motto of "Live Free or Die" by not extracting a sales tax, so you can revel in the pure, unadulterated joy of indulging in a shopping spree tax-free!
Let's take a look at a few of the attractions that are beckoning while you are in The Granite State: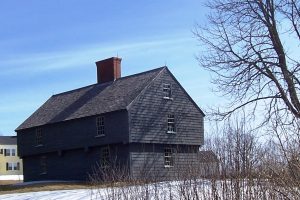 Woodman Institute and Garrison House. Located in Dover, the Woodman Institute and Garrison House is a great place to begin your journey to New Hampshire. Since 1916 the Woodman has served as a hub of the region's history, art, and natural science. The Woodman hosts four buildings: the Woodman House, built-in 1818, and consists of two sections: The Natural History and Veteran Memorial both filled with unique, local memorabilia; the Hale House built in 1813, and the home of the renowned abolitionist and U.S. Senator John Parker Hale; the William Damm Garrison, built-in 1675 and thus the oldest of the buildings and displaying the tools and authentic indoor environment of long-ago; and the Keefe House, built-in 1825 and is filled with artworks, artifacts, and a genuine carriage house featuring old-fashioned horse-drawn carriages.

Market Square and Portsmouth's Historic Houses. Next stop: Portsmouth. This town combines a unique blend of historical sites and modern-day energy. Don't be in a hurry to leave because there are so many options to choose from. Take a self-guided tour of the scariest historic sites in the city and hear the engrossing stories of why they are haunted. If you're into bicycling the 2-hrs Islands and Harbor Bike tour is an absolute must. Portsmouth contains 10 National Historic Landmarks that will allow you to time-travel to an earlier age. Don't overlook the Gardens of Portsmouth Walking Tour where you can discover little-known facts about flowers and plants. Finally, enjoy the many restaurants, and gift shops.

Strawbery Banke Museum. Before leaving Portsmouth be sure to drop in at the Strawbery Banke Museum and allow the museum to live up to its promise of "...dedicated to bringing history to life, from indigenous history to the present day…" Spread out over 10 acres, Strawbery includes several different theme houses complete with costumed guides. Every house has something unique and the Shapley-Drisco house is split into different eras: the 1790s and 1950s, which offers a spellbinding and illuminating contrast of what life was like in both bygone years.

Kancamagus Highway and White Mountain National Forest.

When you have seen the attractions of New Hampshire's cities it is time to hit the road, and the Kancamagus Highway is just the place. Designated as an American Scenic Byway,

this 34.5 mile charming and picturesque highway is somewhat of an adventure since the entire stretch of the road going deep into the 148,000 acres White Mountain National Forest has no restaurants, gas stations, or other businesses. (Relax, there are services available if needed). For campers, the area is an all-you-can-eat buffet with 6 campgrounds to pitch a tent and explore the wilderness via multiple hiking trails.

The entire area is part of the vast

White Mountain National Forest

, which protects 148,000 acres of wilderness.

It is challenging, if not impossible, to get a breathtaking view from the highway so be prepared to

put the scenic pull-offs to good use.

Mt. Washington and The Cog Railway. The Cog Railway offers two compelling attractions: A mind-boggling view and a personal experience riding on a genuine, bonafide coal-fed steam engine train. Taking you to the top of the 6,288-foot mountain is the Cog Railway that relies on 18th-century technology that is able to power through three climate zones to the highest point in New England. Once at the mountain's apex, you can take advantage of the

Washington Mountain No 4

Sherman Adams Visitors Center Museum, have lunch at the cafeteria, then prepare to be totally awestruck when you take in the view at the Mount Washington Observatory. How good is the view? On a pristine, cloudless day you can see Massachusetts, Vermont, New York, Maine, Canada, and the Atlantic Ocean. If the clouds are out you may be able to look down at them like you were flying. One caveat: the weather at the mountaintop can become treacherous quickly so dress appropriately and be prepared.

Lost River Gorge. Located in Kinsman Notch, the Lost River Gorge is a silent testimony to the grinding, inexorable power of Mother Nature to shape the environment. Going back approximately 10,000 years to the most recent ice age, the White Mountains were cloaked in dense slabs of ice. As the climate changed and began to warm the ice began to melt, first as a trickle, then a flow, and then a torrent flowing downhill. The result was creative destruction of the landscape that resulted in huge boulders, serrated rock walls, spectacular waterfalls, and labyrinthine, Baroque caves that you can explore with on Guided Lantern Tour.

Hampton Beach. New Hampshire is not known for its ocean beaches since it has only 18 miles of shoreline to the Atlantic Ocean. But that does not mean that you should ignore what's happening at Hampton Beach. Hampton has an old-time feel to it, starting with the Hampton Beach Casino Ballroom. Built in 1899, the ballroom is the place to enjoy live bands and stand-up comedy. Ice cream, movies on the beach, weekly fireworks, motels, restaurants, souvenir shops, art displays, deep-sea fishing excursions, swimming in the ocean, sunbathing, and just relaxing on the beach are all excellent reasons to experience Hampton Beach.
But you must be energetic and vigorous to enjoy what New Hampshire has to offer
All the tourist sites and attractions in the White Mountain State are virtually worthless to travelers and vacationers if they are not in good health. And that is where our New Hampshire hormone replacement clinics come into the picture.
It is a proven fact that as we age, our levels of critical hormones such as human growth hormone (HGH), and testosterone plummet. Without a proper hormonal balance, the quality of our lives drops to a broad range of adverse health issues such as:
Chronic fatigue

Unwanted and unloved weight gain and fat accumulation

Increasing brain fog, loss of mental sharpness, and growing confusion

Continual joint aches and pains. This condition begins slowly and gradually creeps up until it can't be denied.

Loss of muscle mass (sarcopenia) and strength.

Insomnia and a lower quality of sleep.
Our clinics are specifically designed to combat these life-wrecking afflictions. We have a holistic approach when dealing with these conditions that include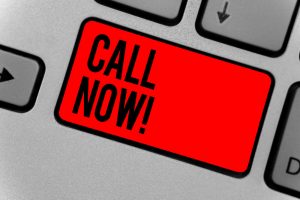 specific advice on nutrition, hydration, physical fitness, stress reduction, supplements, and, of course, restoring your hormones to a more youthful level.
Our programs are uniquely created for YOU...no one else. We will consider your family history as well as your current condition and proceed from there.
We have several hormone clinics in New Hampshire that are conveniently located.
Contact us for a no-obligation, FREE consultation and learn more about the services we have provided for countless people in the past – and what we can provide for you.
Contact Us Today For A Free Consultation
Dear Patient,
Once you have completing the above contact form, for security purposes and confirmation, please confirm your information by calling us.
Please call now: 1-800-380-5339.
Welcoming You To Our Clinic, Professor Tom Henderson.