New York Blood Testing Facilities

Represents a LabCorp blood testing facility


Represents a Quest Diagnostics blood testing facility
Blood Testing Centers In State: New York
LabCorp Blood Testing Centers In Albany County, New York
LabCorp Blood Testing Centers In Bronx County, New York
LabCorp Blood Testing Centers In Cattaraugus County, New York
LabCorp Blood Testing Centers In Cayuga County, New York
LabCorp Blood Testing Centers In Chautauqua County, New York
LabCorp Blood Testing Centers In Chemung County, New York
LabCorp Blood Testing Centers In Columbia County, New York
LabCorp Blood Testing Centers In Dutchess County, New York
LabCorp Blood Testing Centers In Erie County, New York
LabCorp Blood Testing Centers In Greene County, New York
LabCorp Blood Testing Centers In Herkimer County, New York
LabCorp Blood Testing Centers In Kings County, New York
LabCorp Blood Testing Centers In Nassau County, New York
LabCorp Blood Testing Centers In New York County, New York
LabCorp Blood Testing Centers In Oneida County, New York
LabCorp Blood Testing Centers In Onondaga County, New York
LabCorp Blood Testing Centers In Orange County, New York
LabCorp Blood Testing Centers In Queens County, New York
LabCorp Blood Testing Centers In Rensselaer County, New York
LabCorp Blood Testing Centers In Richmond County, New York
LabCorp Blood Testing Centers In Rockland County, New York
LabCorp Blood Testing Centers In Saratoga County, New York
LabCorp Blood Testing Centers In Schenectady County, New York
LabCorp Blood Testing Centers In Schoharie County, New York
LabCorp Blood Testing Centers In Suffolk County, New York
LabCorp Blood Testing Centers In Ulster County, New York
LabCorp Blood Testing Centers In Warren County, New York
LabCorp Blood Testing Centers In Westchester County, New York
LabCorp Blood Testing Centers In Other, New York
Quest Blood Testing Centers In Albany County, New York
Quest Blood Testing Centers In Bronx County, New York
Quest Blood Testing Centers In Broome County, New York
Quest Blood Testing Centers In Chautauqua County, New York
Quest Blood Testing Centers In Cortland County, New York
Quest Blood Testing Centers In Dutchess County, New York
Quest Blood Testing Centers In Erie County, New York
Quest Blood Testing Centers In Fulton County, New York
Quest Blood Testing Centers In Kings County, New York
Quest Blood Testing Centers In Madison County, New York
Quest Blood Testing Centers In Montgomery County, New York
Quest Blood Testing Centers In Nassau County, New York
Quest Blood Testing Centers In New York County, New York
Quest Blood Testing Centers In Niagara County, New York
Quest Blood Testing Centers In Oneida County, New York
Quest Blood Testing Centers In Onondaga County, New York
Quest Blood Testing Centers In Orange County, New York
Quest Blood Testing Centers In Putnam County, New York
Quest Blood Testing Centers In Queens County, New York
Quest Blood Testing Centers In Richmond County, New York
Quest Blood Testing Centers In Rockland County, New York
Quest Blood Testing Centers In Saratoga County, New York
Quest Blood Testing Centers In Schenectady County, New York
Quest Blood Testing Centers In Suffolk County, New York
Quest Blood Testing Centers In Tompkins County, New York
Quest Blood Testing Centers In Ulster County, New York
Quest Blood Testing Centers In Westchester County, New York
Quest Blood Testing Centers In Other, New York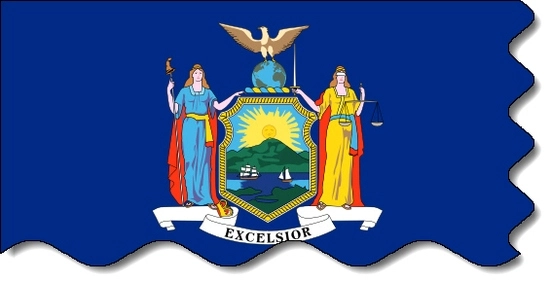 New York
These two words are associated with many American icons.
New York City (NYC), the largest city in the USA

Wall Street, the financial heartbeat of the world

The Broadway Theater District which attracts millions of tourists annually

The media capital of the world, with influential newspapers, large publishing houses, record companies, magazine publishing, and dozens of television and radio stations

A trend-setting cultural center, a hotbed for several diverse styles of music, dance, art, museums, and the heart of stand-up comedy

The home of many professional sports teams

Ellis Island and the Statue of Liberty; This was traditionally the first glimpse of America for many immigrants arriving by boat

The home of a dense collection of massive skyscrapers

Central Park
Times Square, with constant larger-than-life excitement and entertainment; o

ne of the most popular tourist attractions in the world, drawing over 62.8 million tourists in 2017

"

The city that never sleeps." There is just so much to see and do in NYC that it has to be open around-the-clock
But There is More to New York than New York City
The above-mentioned word associations are directly related to New York City. But the state of New York has many more natural and man-made attractions to offer vacationers.
No visit to New York would be complete without gazing in awe at the breathtaking natural wonder of Niagara Falls, which has long been the destination of honeymooners.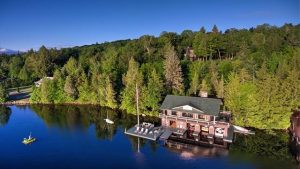 The lakes of New York State include Lake George, Lake Placid, and The Finger Lakes. These lakes are attractive destinations that offer several recreation options with a dazzling landscape.
For sports fans, the National Baseball Hall of Fame and Museum in Cooperstown and the International Boxing Hall of Fame (IBHOF) in Canastota should be on your list of attractions.
Don't Forget the Parks
New York is home to several state parks: Letchworth State Park, Watkins Glen State Park, and Selkirk Shores State Park are hiking- and camping-friendly and offer a chance to discover history by visiting many historical sites.
Last, but certainly not least, don't forget to visit The Adirondacks. Whether you plan on hiking, canoeing, camping, or just relaxing at a lakeside cottage or resort, this beautiful range of verdant, lush hills is an absolute "must-see."
With so much to do and see in New York, you need to be feeling your best. And that includes ensuring that your hormone levels are at an optimum balance.
Our New York Hormone Clinics offer a broad range of Hormone Replacement Therapy to qualified patients at several locations statewide.
After our initial assessment of your current hormonal levels, we will design a therapy treatment consisting of Human Growth Hormone (HGH), or Testosterone Replacement Therapy (TRT), or sermorelin replacement therapy. Sermorelin is a precursor of growth hormone that signals the pituitary gland to produce more growth hormone naturally.
We may suggest using just one of these hormones. Or we may prescribe a regimen of a combination of two or more treatments.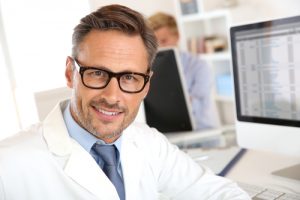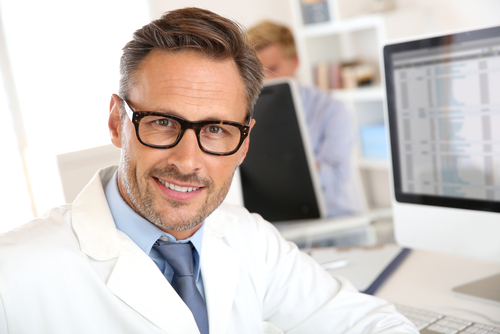 Our highly-trained staff of medical professionals has decades of experience in the area of hormone replacement.
Also, we will provide you with nutritional advice and assist you in determining what level of fitness activity would be appropriate to ensure you derive the maximum benefit from your hormone replacement therapy.
Give us a call or fill out the contact form on the side of the page and receive a free, no-obligation consultation with one of our hormone specialists.
Remember, Ne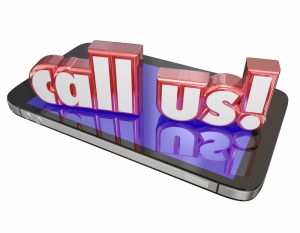 w York has a broad range of activities to experience. But in order to take advantage of those experiences, you need excellent health and robust energy.
And that is what we promise to deliver!
Contact us now and let's get going.
Reference
Contact Us Today For A Free Consultation
Dear Patient,
Once you have completing the above contact form, for security purposes and confirmation, please confirm your information by calling us.
Please call now: 1-800-380-5339.
Welcoming You To Our Clinic, Professor Tom Henderson.