Colorado Blood Testing Facilities

Represents a LabCorp blood testing facility


Represents a Quest Diagnostics blood testing facility
Blood Testing Centers In State: Colorado
LabCorp Blood Testing Centers In Adams County, Colorado
LabCorp Blood Testing Centers In Arapahoe County, Colorado
LabCorp Blood Testing Centers In Boulder County, Colorado
LabCorp Blood Testing Centers In Broomfield County, Colorado
LabCorp Blood Testing Centers In Denver County, Colorado
LabCorp Blood Testing Centers In Douglas County, Colorado
LabCorp Blood Testing Centers In El Paso County, Colorado
LabCorp Blood Testing Centers In Jefferson County, Colorado
LabCorp Blood Testing Centers In Larimer County, Colorado
LabCorp Blood Testing Centers In Mesa County, Colorado
LabCorp Blood Testing Centers In Pueblo County, Colorado
LabCorp Blood Testing Centers In Rio Blanco County, Colorado
Quest Blood Testing Centers In Adams County, Colorado
Quest Blood Testing Centers In Arapahoe County, Colorado
Quest Blood Testing Centers In Boulder County, Colorado
Quest Blood Testing Centers In Delta County, Colorado
Quest Blood Testing Centers In Denver County, Colorado
Quest Blood Testing Centers In Douglas County, Colorado
Quest Blood Testing Centers In El Paso County, Colorado
Quest Blood Testing Centers In Fremont County, Colorado
Quest Blood Testing Centers In Jefferson County, Colorado
Quest Blood Testing Centers In Larimer County, Colorado
Quest Blood Testing Centers In Mesa County, Colorado
Quest Blood Testing Centers In Montrose County, Colorado
Quest Blood Testing Centers In Pueblo County, Colorado
Quest Blood Testing Centers In Teller County, Colorado
Quest Blood Testing Centers In Weld County, Colorado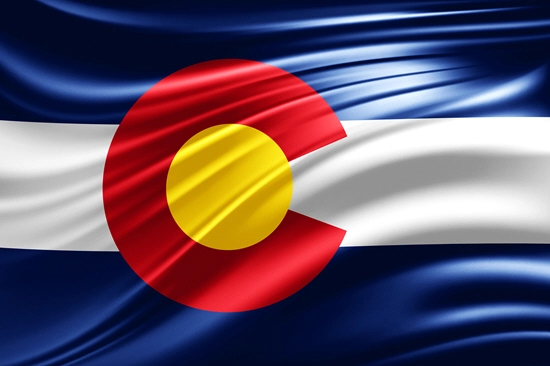 Colorado
Now he walks in quiet solitude the forest and the streams
Seeking grace in every step he takes
His sight has turned inside himself to try and understand

The serenity of a clear blue mountain lake
And the Colorado rocky mountain high
I've seen it raining fire in the sky
You can talk to God and listen to the casual reply
Rocky mountain high
Rocky Mountain High...Colorado. John Denver.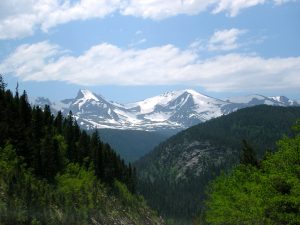 The words of John Denver's iconic song "Rocky Mountain High" are an excellent description of the state of Colorado. From the breath-taking view of the vast mountains and the abundance of wildlife to the numerous historical sites, wide-open spaces, and the excitement of the big city, Colorado has it all.
There are so many opportunities to get outside and explore Colorado's national forests, national parks, state parks, and other public lands. Woody Guthrie famously said that this land really is your land, and in Colorado, that is especially true: More than a third of Colorado's 100,000 square miles belong to the people. Start exploring Colorado with these exciting destinations, which are just a few locations among many more amazing encounters you'll have on Colorado's public lands.
Here are just a few of the many attractions beckoning you to visit The Centennial State:
Hovenweep National Monument. Travel back in time and learn about how the ancient Ancestral Puebloans built many structures that are still standing an incredible 700 years later! The purpose of these constructions is still debated today. Were they homes? Defensive forts? Food storage silos? Ceremonial structures? Your guess is as good as anyone else.

Colorado National Monument. Gigantic boulders that seem to defy gravity. Canyons within canyons. Tunnels seemingly carved out of the hard rock. All of these features and more give the Colorado National Monument an ethereal, unreal atmosphere. The names of the rock formations remind you to be ready to take pictures: Praying Hands, Sentinel Spire, Pipe Organ, Kissing Couple, and Window Rock. Unique plants, bighorn sheep, desert cottontails, mule deer, countless species of birds, and a panoramic view will make your visit unforgettable.

Georgetown. If Georgetown was not on your Colorado trip itinerary, please add another day...or two...or three. The former mining town was incorporated in 1868 due to the abundant mineral deposits in the area. However, the rugged Rockies presented a challenging problem of getting the minerals out of the mines. That changed in 1877 when the famed Wall Street speculator Jay Gould connected Georgetown and Silver Plume with his Continental Central Railroad. The Georgetown Loop Railroad is still in operation today will provide you with a close-up look at the Rocky Mountains, a gorge deep in a forest, and a high bridge spanning 93 feet above Clear Creek.

While in Georgetown don't forget to explore the Lebanon Silver Mine, the Hotel de Paris, the Hamill House, and the Energy Museum. Georgetown is a testimonial to engineering excellence and will give you new insights into the past and an appreciation to the hardships that were faced and overcome by Colorado's population of the 19th century.

Denver. Don't forget the state capital. If you're a sports fan, you're in luck. The city is home to the NFL's Broncos, Major League Baseballs Rockies, and the Nuggets of the NBA. All of these teams are perennial contenders for world championships and are guaranteed to deliver action. And if the arts are your interest, you'll love Denver's vibrant art districts. From artistic masterpieces to live theater, countless film festivals, and fascinating museums, there is something here for every art lover.

North Sterling State Park. If you love fishing or are ready to give it a try, add this park to your to-see list when visiting Colorado. Largemouth bass, walleye, catfish, bluegill, northern pike, rainbow trout, and yellow perch will be on your dinner plates

The Jack Dempsey Museum and Park located in Manassa. Known as "The Manassa Mauler," Jack Dempsey is considered one of the greatest heavyweight champions in boxing history. His non-stop aggression, pulverizing punching power, and tactical approach to the "sweet science" earned him a place in boxing's hall-of-fame, and he has served as a role model for countless fighters.

Comanche National Grassland. Make Jurassic Park come to life. Tread on the same ground that the dinosaurs called home 150 million years ago. The experience of standing in the gigantic footprints of a three-toed brontosaurus will give your imagination an intense workout as you picture what this same ground looked like when the monster reptiles ruled the planet.

The Black Canyon of the Gunnison National Park located near Montrose. In November, the park reverts to an earlier, more natural time by closing the park to cars by not plowing the main road. This results in friendly territory for snowshoers and cross-country skiers. They trek across the pristine snow to a cliff where they gaze down a canyon so deep that sunlight only appears for a few brief hours down to the river 2,000 feet beneath. Without car traffic, the snow remains pure and incandescently white. By contrasting the dark canyon walls, a fascinating, unreal proximity appears.

Granby: the town of the "Killdozer" rampage. In June of 2004, the Town of Granby was devastated by a concrete-fortified, rifle-equipped Komatsu bulldozer driven by Marvin Heemeyer, who felt he had been mistreated by the local justice system. The rampage attracted national news, and there is still controversy surrounding the event. Stop in Granby and follow the path of the "Killdozer."

Skiing. No list of things to do in Colorado would be complete without mentioning skiing. Aspen and Vail are two of the most well-known ski destinations. But there are other ski resorts was well: Copper Mountain, Breckenridge, Keystone Resort, Steamboat Springs, Winter Park Resort, Beaver Creek, Arapahoe Basin, and Telluride all often alternatives to the expensive and crowded Colorado ski resorts of Aspen and Vail.

Rafting, rock climbing, hunting, camping, hiking...the list of activities Colorado offers just goes on and on.
But to get the most out of these activities, you need to be at your best!
Look at all that Colorado offers. Notice how so much of the enjoyment of the state is outdoor activity. Good health = vigor, energy, and endurance. But if you are continually tired, aching, overweight, and out-of-shape, your zest for life can't possibly be at the level you need to experience all the joy of travel.
And this is where we come in...
Our Colorado hormone clinics are on the cutting-edge of all aspects of anti-aging, fitness, nutrition, stress-reduction, and proper hormone balance. Our programs are holistic and are designed specifically for you.
Don't miss out on the natural beauty and excitement of Colorado. Call us for a free, no-obligation discussion of the benefits of hormone restoration.
Reference
Contact Us Today For A Free Consultation
Dear Patient,
Once you have completing the above contact form, for security purposes and confirmation, please confirm your information by calling us.
Please call now: 1-800-380-5339.
Welcoming You To Our Clinic, Professor Tom Henderson.