California Blood Testing Facilities

Represents a LabCorp blood testing facility


Represents a Quest Diagnostics blood testing facility
Blood Testing Centers In State: California
LabCorp Blood Testing Centers In Alameda County, California
LabCorp Blood Testing Centers In Butte County, California
LabCorp Blood Testing Centers In Contra Costa County, California
LabCorp Blood Testing Centers In Del Norte County, California
LabCorp Blood Testing Centers In Fresno County, California
LabCorp Blood Testing Centers In Imperial County, California
LabCorp Blood Testing Centers In Kern County, California
LabCorp Blood Testing Centers In Los Angeles County, California
LabCorp Blood Testing Centers In Madera County, California
LabCorp Blood Testing Centers In Marin County, California
LabCorp Blood Testing Centers In Merced County, California
LabCorp Blood Testing Centers In Monterey County, California
LabCorp Blood Testing Centers In Napa County, California
LabCorp Blood Testing Centers In Nevada County, California
LabCorp Blood Testing Centers In Orange County, California
LabCorp Blood Testing Centers In Placer County, California
LabCorp Blood Testing Centers In Riverside County, California
LabCorp Blood Testing Centers In Sacramento County, California
LabCorp Blood Testing Centers In San Bernardino County, California
LabCorp Blood Testing Centers In San Diego County, California
LabCorp Blood Testing Centers In San Francisco County, California
LabCorp Blood Testing Centers In San Joaquin County, California
LabCorp Blood Testing Centers In San Luis Obispo County, California
LabCorp Blood Testing Centers In San Mateo County, California
LabCorp Blood Testing Centers In Santa Barbara County, California
LabCorp Blood Testing Centers In Santa Clara County, California
LabCorp Blood Testing Centers In Santa Cruz County, California
LabCorp Blood Testing Centers In Shasta County, California
LabCorp Blood Testing Centers In Siskiyou County, California
LabCorp Blood Testing Centers In Solano County, California
LabCorp Blood Testing Centers In Sonoma County, California
LabCorp Blood Testing Centers In Stanislaus County, California
LabCorp Blood Testing Centers In Tehama County, California
LabCorp Blood Testing Centers In Tulare County, California
LabCorp Blood Testing Centers In Ventura County, California
Quest Blood Testing Centers In Alameda County, California
Quest Blood Testing Centers In Amador County, California
Quest Blood Testing Centers In Butte County, California
Quest Blood Testing Centers In Colusa County, California
Quest Blood Testing Centers In Contra Costa County, California
Quest Blood Testing Centers In Fresno County, California
Quest Blood Testing Centers In Glenn County, California
Quest Blood Testing Centers In Imperial County, California
Quest Blood Testing Centers In Kern County, California
Quest Blood Testing Centers In Kings County, California
Quest Blood Testing Centers In Los Angeles County, California
Quest Blood Testing Centers In Madera County, California
Quest Blood Testing Centers In Marin County, California
Quest Blood Testing Centers In Mariposa County, California
Quest Blood Testing Centers In Merced County, California
Quest Blood Testing Centers In Monterey County, California
Quest Blood Testing Centers In Napa County, California
Quest Blood Testing Centers In Orange County, California
Quest Blood Testing Centers In Placer County, California
Quest Blood Testing Centers In Riverside County, California
Quest Blood Testing Centers In Sacramento County, California
Quest Blood Testing Centers In San Bernardino County, California
Quest Blood Testing Centers In San Diego County, California
Quest Blood Testing Centers In San Francisco County, California
Quest Blood Testing Centers In San Joaquin County, California
Quest Blood Testing Centers In San Mateo County, California
Quest Blood Testing Centers In Santa Barbara County, California
Quest Blood Testing Centers In Santa Clara County, California
Quest Blood Testing Centers In Santa Cruz County, California
Quest Blood Testing Centers In Shasta County, California
Quest Blood Testing Centers In Solano County, California
Quest Blood Testing Centers In Sonoma County, California
Quest Blood Testing Centers In Stanislaus County, California
Quest Blood Testing Centers In Tehama County, California
Quest Blood Testing Centers In Tulare County, California
Quest Blood Testing Centers In Tuolumne County, California
Quest Blood Testing Centers In Ventura County, California
Quest Blood Testing Centers In Yolo County, California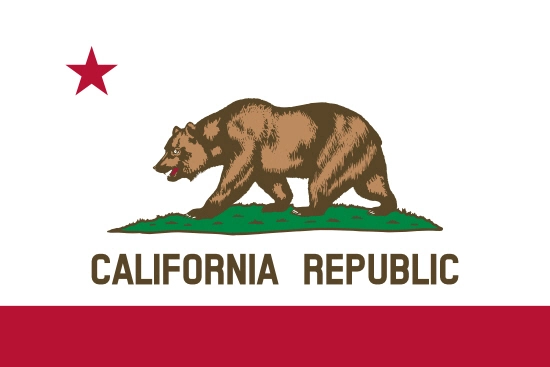 For decades, California has had a special allure for millions of people. The "Golden State" was an attraction for Americans in all parts of the country, especially for those stuck in the long cold and dreary winters of the east coast and the mid-western states.
In fact, decades ago there was even a song called "California Dreaming" that was dedicated to the "escape to California" dreams of those trapped in the clutches of "Old-man Winter."
Also, this dream of going to California was not limited to the United States. From all across the globe, folks of all nationalities, races, religions, and beliefs had California near the top of where they would love to live if given a chance.
But California is more than just sunshine. From the awe-inspiring mountains and mammoth forests of Northern California to the riveting beauty of the Mojave Desert; the morbid nostalgia of the Salton Sea; Silicon Valley, the home of the technological breakthroughs that keep reinventing the planet; the agricultural counties inland that make the state the world's fifth largest supplier of food; the birthplace of Disneyland; The Queen Mary; The Hearst Castle; The Golden Gate Bridge; the bright lights and excitement of Hollywood, San Diego, Los Angeles, and San Francisco, to the miles and miles of coastal beaches that span the length of the state, there is truly something here for everyone.
Also, Californians are noted for having progressive views on health. Did you know the Golden State was the first state to:
Prohibit a laundry chemical called perchloroethylene, a proven toxin.

Make smog checks mandatory.

Ban leaded gasoline.

Enact many other clean-air initiatives to combat air pollution.

Ban smoking in workplaces, bars, and restaurants. Most other states followed California's lead.

Enact mandatory bike helmets laws.
Also, many fitness and health trends began in California: Gold's Gym was built near the world-famous "Muscle Beach" and helped to launch the nationwide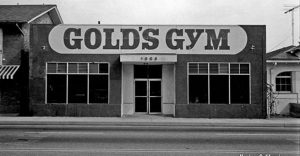 bodybuilding trend; vegetarian restaurants and organic foods experienced massive growth in California; and fitness training methods and concepts (Crossfit, spinning, aerobics, corporate gyms like LA Fitness and 24-Hour Fitness) began in the Golden State.
With all other factors being equal, Californians tend to have healthier habits.
"What brings many people to California is the climate and the culture," said Matt Rodriquez, California's Secretary for Environmental Protection. "That means people who do come here have an interest in preserving...a beautiful environment, clean air, and clean water."
And ensuring the proper hormonal balance is an essential piece of the puzzle.
Researchers, scientists, physicians, and other medical professionals have known for decades that hormone levels begin to decline as we age. This decline starts around the age of thirty and left untreated continues at a rate of approximately 10% per year.
The results of this drop in vital hormones is not pretty: Weakened muscles, increased joint aches and pains, brain fog and memory problems, dry, withered, wrinkled skin; stiffness, insomnia and an impaired quality of sleep; loss of libido and ability to perform sexually; and, last but certainly not least, increasing fatigue.
All of these hideous symptoms are unwanted and uninvited, and they add up to a diminished quality of life. This translates into not being able to enjoy all of the attractions listed earlier.
But it doesn't have to be this way!
You don't have to live with the problems of aging that lower hormone levels accelerate. Our hormone clinics are active in every major city throughout California and can help you fight the maladies of aging.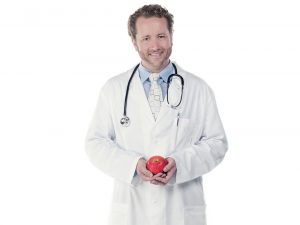 Our clinics are staffed with a wide array of professionals that can design a program that is uniquely suited for you. We treat patients as individuals, and we don't use a "cookie-cutter, one-size-fits-all" approach.
We will begin by analyzing your blood sample by using a Comprehensive Hormone panel evaluation. This will give us a starting point to determine your general health and your current hormone levels.
Next, we will discuss the various hormone therapies available to you. We offer human growth hormone (HGH) replacement therapy, testosterone replacement therapy (TRT), and sermorelin therapy. Sermorelin is a growth hormone secretagogue that is a group of molecules that stimulate the pituitary gland to secrete growth hormone.
These hormones can be administered individually or in combination. Our program will be created to restore your hormones to a proper balance safely and efficiently.
But we don't stop with hormones
In addition to hormone replacement therapy, we will provide you with specific recommendations for nutrition, exercise, deep, restorative sleep, and stress reduction.
This holistic approach will set the table for your hormone therapy to deliver precisely what we promise.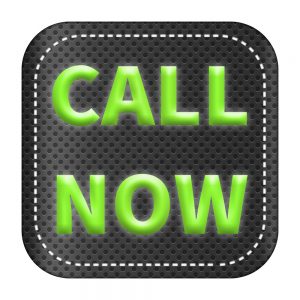 But we can't swing into action until we hear from you.
Just give us a call or fill out the contact form on the side of the page and receive a free, no-obligation consultation with one of our hormone specialists.
Reference
Contact Us Today For A Free Consultation
Dear Patient,
Once you have completing the above contact form, for security purposes and confirmation, please confirm your information by calling us.
Please call now: 1-800-380-5339.
Welcoming You To Our Clinic, Professor Tom Henderson.