Pennsylvania Blood Testing Facilities

Represents a LabCorp blood testing facility


Represents a Quest Diagnostics blood testing facility
Blood Testing Centers In State: Pennsylvania
LabCorp Blood Testing Centers In Allegheny County, Pennsylvania
LabCorp Blood Testing Centers In Berks County, Pennsylvania
Labcorp Center, 2240 Ridgewood Road Ste 102, Reading, Berks County, PA, 19610
Labcorp Center, 44 East Avenue, Strausstown, Berks County, PA, 19559
LabCorp Blood Testing Centers In Blair County, Pennsylvania
LabCorp Blood Testing Centers In Bucks County, Pennsylvania
LabCorp Blood Testing Centers In Butler County, Pennsylvania
LabCorp Blood Testing Centers In Chester County, Pennsylvania
LabCorp Blood Testing Centers In Clarion County, Pennsylvania
LabCorp Blood Testing Centers In Dauphin County, Pennsylvania
LabCorp Blood Testing Centers In Delaware County, Pennsylvania
LabCorp Blood Testing Centers In Erie County, Pennsylvania
LabCorp Blood Testing Centers In Fayette County, Pennsylvania
LabCorp Blood Testing Centers In Greene County, Pennsylvania
LabCorp Blood Testing Centers In Lackawanna County, Pennsylvania
LabCorp Blood Testing Centers In Lancaster County, Pennsylvania
LabCorp Blood Testing Centers In Lawrence County, Pennsylvania
LabCorp Blood Testing Centers In Lehigh County, Pennsylvania
LabCorp Blood Testing Centers In Luzerne County, Pennsylvania
LabCorp Blood Testing Centers In Monroe County, Pennsylvania
LabCorp Blood Testing Centers In Montgomery County, Pennsylvania
LabCorp Blood Testing Centers In Northampton County, Pennsylvania
LabCorp Blood Testing Centers In Philadelphia County, Pennsylvania
LabCorp Blood Testing Centers In Pike County, Pennsylvania
LabCorp Blood Testing Centers In Somerset County, Pennsylvania
Labcorp Center, 200 Hospital Dr, Meyersdale, Somerset County, PA, 15552
Labcorp Center, 225 S Center Ave, Somerset, Somerset County, PA, 15501
LabCorp Blood Testing Centers In Washington County, Pennsylvania
LabCorp Blood Testing Centers In Wayne County, Pennsylvania
LabCorp Blood Testing Centers In Westmoreland County, Pennsylvania
Labcorp Center, 518 Pellis Rd, Greensburg, Westmoreland County, PA, 15601
Labcorp Center, 9173 Rte 30 Ste 5, Irwin, Westmoreland County, PA, 15642
LabCorp Blood Testing Centers In York County, Pennsylvania
Labcorp Center, 239 Pauline Dr (S York Plaza), York, York County, PA, 17402
LabCorp Blood Testing Centers In Other, Pennsylvania
Quest Blood Testing Centers In Allegheny County, Pennsylvania
Quest Blood Testing Centers In Beaver County, Pennsylvania
Quest Center, 832 Merchant St, Ambridge, Beaver County, PA, 15003-2324
Quest Center, 1701 Third Street, Beaver, Beaver County, PA, 15009-2432
Quest Blood Testing Centers In Berks County, Pennsylvania
Quest Blood Testing Centers In Bucks County, Pennsylvania
Quest Blood Testing Centers In Butler County, Pennsylvania
Quest Blood Testing Centers In Chester County, Pennsylvania
Quest Center, 1011 Baltimore Pike,, West Grove, Chester County, PA, 19390-9402
Quest Blood Testing Centers In Crawford County, Pennsylvania
Quest Blood Testing Centers In Cumberland County, Pennsylvania
Quest Blood Testing Centers In Dauphin County, Pennsylvania
Quest Blood Testing Centers In Delaware County, Pennsylvania
Quest Blood Testing Centers In Erie County, Pennsylvania
Quest Blood Testing Centers In Fayette County, Pennsylvania
Quest Blood Testing Centers In Franklin County, Pennsylvania
Quest Blood Testing Centers In Lackawanna County, Pennsylvania
Quest Blood Testing Centers In Lancaster County, Pennsylvania
Quest Blood Testing Centers In Lawrence County, Pennsylvania
Quest Blood Testing Centers In Lebanon County, Pennsylvania
Quest Blood Testing Centers In Lehigh County, Pennsylvania
Quest Blood Testing Centers In Luzerne County, Pennsylvania
Quest Blood Testing Centers In Mercer County, Pennsylvania
Quest Blood Testing Centers In Monroe County, Pennsylvania
Quest Blood Testing Centers In Montgomery County, Pennsylvania
Quest Blood Testing Centers In Northampton County, Pennsylvania
Quest Blood Testing Centers In Philadelphia County, Pennsylvania
Quest Blood Testing Centers In Schuylkill County, Pennsylvania
Quest Blood Testing Centers In Venango County, Pennsylvania
Quest Blood Testing Centers In Washington County, Pennsylvania
Quest Blood Testing Centers In Westmoreland County, Pennsylvania
Quest Blood Testing Centers In York County, Pennsylvania
Quest Center, 1748 6Th Ave, York, York County, PA, 17403-2643
Quest Center, 1550 Rodney Rd, York, York County, PA, 17408-9715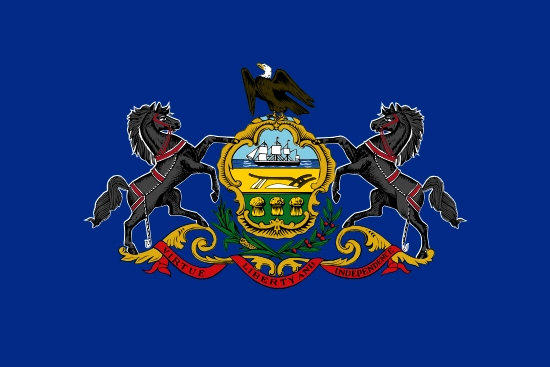 Pennsylvania
American history...the natural beauty that attracts tourists from all over the world...world-champion professional sports teams...the awe-inspiring architecture of Frank Lloyd Wright...Amish culture...one of the most significant centers of the country's industrial development with industries like steel, iron, coal, oil, and lumber...the Pennsylvania Turnpike, which was the first long-distance, controlled-access highway in the United States...these are just a few of the many ideas, developments, and attractions that Pennsylvania has to offer.
Let's take an in-depth look at some of the fascinating, educational, and entertaining places to see in the Keystone state.
The Liberty Bell and the Independence National Historical Park. Philadelphia is loaded with a broad range of historical sites, and it begins with these two attractions. The iconic symbol of American independence, the Liberty Bell produced "the chime that changed the world." The famous crack on the bell and the inscription "Proclaim Liberty Throughout All The Land Unto All The Inhabitants Thereof" will make a memorable addition to your photo collection.

Valley Forge. Undoubtedly you remember the stories taught in elementary school about the struggles and adversity faced by the Continental Army under General George Washington in the winter of 1777-78. Make those memories come to life with a visit to one of the vital birthplaces of America.

Falling Water. This quintessential and classical creation of Frank Lloyd Wright often referred to as "America's most famous architect" has for decades acted as a magnet for videos, pictures, drawings, paintings, and visitors. To put it simply, Falling Water must be seen in person to be fully appreciated.

Gettysburg. Many civil war historians consider the battle of Gettysburg that occurred July 1-3, 1863, to be the turning point of the civil war. The strategy and tactics of both the Union and Confederate armies and the sublime horror of the battle are presented in an easy-to-understand format by the tours guides and the monuments strategically placed throughout the battlefield. Also, the many well-documented occult-like happenings make Gettysburg an absolute must for Pennsylvania visitors.

The Philadelphia Museum of Art. Add this to your list of Pennsylvania attractions and don't be in a hurry to leave. The countless classical works of art will keep you spellbound for hours.

Eastern State Penitentiary. The former residence of notorious gangsters Al Capone and Willie Sutton, Eastern State is considered to be the wold's first true penitentiary, with the emphasis on reform as well as punishment.

The Andy Warhol Museum. Considered a pioneer in the visual art movement known as pop art, Andy Warhol turned a can of tomato soup into a work of art and created the infamous phrase "fifteen minutes of fame."

The Carnegie Science Center. Billed as "Pittsburgh's best museum for hands-on exploration," the Carnegie Science Center is the most visited museum in Pittsburgh. It contains a broad range of scientific and technology topics in its four floors of interactive exhibits.

Lehigh Gorge State Park. Located in the famous Poconos region, Lehigh Gorge State Park is known for its breath-taking waterfalls, scenic river views, and its steep-walled gorge. This park is a living, geological lesson and a gateway to the many other attractions of the Poconos.

Bethlehem Steel Stacks. Steel played an essential role in the building of America. But there was a terrible price to pay for the early steelworkers who were

exploited, underpaid, overworked and toiled under dangerous and deadly conditions. A tour of these original factories will be an education in the initial steel processing techniques and leave you will get a feeling of admiration for the men who made it happen. One visitor commented that "when walking there, you hear voices of despair and feel the pain of millions of human beings that forged pieces of American history." Definitely a must-see!

Penn State University. Founded in 1855 as "The Farmer's High School of Pennsylvania," Penn State conducts teaching, research, and public service and is considered one of the largest and most prestigious universities in the United States. Be sure to take a self-guided campus tour of University Park and don't forget to snap a picture of the archetypal Nittany Lion shrine, which was a gift from the class of 1940 and is the most photographed site on campus. If you are visiting in the fall and happen to be a football fan, be sure to visit Happy valley and take in a football game (if you are lucky enough to get tickets).

Speaking of sports, if you are a fan of high-level, world champion, professional sports teams, you're in luck when you visit Pennsylvania. The Pittsburgh Steelers. Penguins and Pirates, and the Philadelphia Eagles, Phillies, 76'ers, and Flyers will provide the most hard-core sports fans with all they could hope for.
So there you have it. Pennsylvania has a wide array of attractions. There is so much to do, and so much to see.
Don't let a lack of pep and vigor hold you back
There are many reasons people do not travel:
I'm too busy

It's too expensive

I can't go alone

I have small children

I'm afraid to fly

I'm worried about safety
But there is another reason lurking under the surface: many folks are too tired, too exhausted, and too stressed even to plan a trip, let alone take one.
That's sad. That's pathetic. And it is also easy to remedy by restoring your good health!
Travel makes you a more interesting person.
Travel expands your horizons and exposes you to new things. New people. New locations. New experiences.
And Pennsylvania is certainly no exception to this rule. Every attraction described above does not even begin to describe all that the Keystone state has to offer.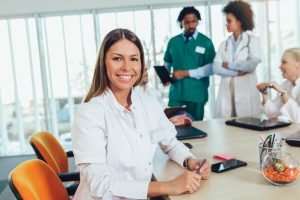 And proper hormone balance is crucial
At our clinics, we specialize in hormone replacement therapy. Human Growth Hormone (HGH), and testosterone replacement therapy (TRT) are our primary therapies. But we are dedicated to enhancing your health at all levels. Our Pennsylvania clinics offer detailed guidance in nutrition, fitness, stress reduction, and both over-the-counter and pharmaceutical-grade supplements.
We are indeed a "one-stop station" in all health matters. Contact us for a free, no-obligation discussion that will give you the energy to experience life to the fullest.
And that includes travel!
Reference
Contact Us Today For A Free Consultation
Dear Patient,
Once you have completing the above contact form, for security purposes and confirmation, please confirm your information by calling us.
Please call now: 1-800-380-5339.
Welcoming You To Our Clinic, Professor Tom Henderson.