Utah Blood Testing Facilities

Represents a LabCorp blood testing facility


Represents a Quest Diagnostics blood testing facility
Blood Testing Centers In State: Utah
LabCorp Blood Testing Centers In Davis County, Utah
LabCorp Blood Testing Centers In Salt Lake County, Utah
LabCorp Blood Testing Centers In Tooele County, Utah
LabCorp Blood Testing Centers In Utah County, Utah
LabCorp Blood Testing Centers In Washington County, Utah
LabCorp Blood Testing Centers In Weber County, Utah
Quest Blood Testing Centers In Davis County, Utah
Quest Blood Testing Centers In Salt Lake County, Utah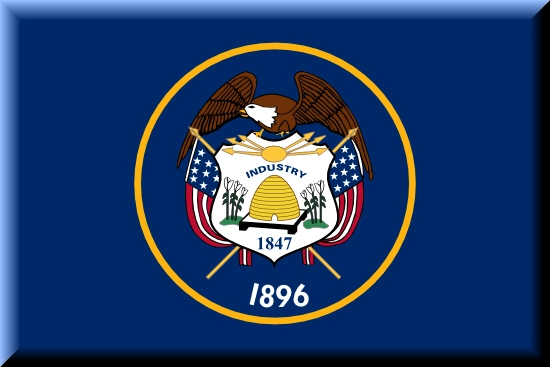 Utah
The Salt Lake Temple...The stately, majestic Mormon Tabernacle Choir and the Tabernacle Organ...National parks...State parks...Scenic terrain...The Great Salt Lake...The Bonneville Salt Flats...Countless examples of nature's impressive, grandiose rock formations...unique, engrossing history and culture...world-class ski resorts...mountain biking...hiking trails that offer breathtaking views...dozens of monuments and recreation areas...several distinguishable geographical sections...pristine lakes...there are things to see and do in Utah that cannot be found anywhere else.
One of the "Beehive State's" mantras is "If Utah don't got it, you don't need it" Let's put that promise to the test as we delve into a few of the Mormon State's places of interest:
Salt Lake City. The capital

city of the state is an excellent place to begin your Utah experience.

The Salt Lake City Guided Bus Tour is a 4-hour excursion that

will cover the many points of interest in the city: the state capitol building, Old Deseret Village, a live organ performance at the Mormon Tabernacle, Temple Square, the Mormon Trail, and lunch at the Lion House, once the home of Brigham Young (aka "The Lion of the Lord" and "The American Moses"), who was the Second President of the Church of Jesus Christ Latter-Day Saints (LDS Church), the founding father of Salt Lake City and the first governor of the Utah Territory.

Park City. While you're in the Salt Lake City area don't overlook a visit to Park City. Snowshoe expeditions, Mountain Biking, ice fishing, and some of the best skiing in Utah are all right here. But that's just the outdoor fun. Check out the Park City Main Street Historic District for some unique shopping, picture-taking, delectable eateries, and the Park City Museum to discover the captivating mining history of the town.

The

Great Salt Lake.

No tour of Utah would be complete without floating in the Great Salt Lake, the most massive saltwater lake in the western hemisphere. And floating in the lake means floating

since the lake is loaded with salt which means that even the most inept swimmers will be able to lay back and relax. The lake is the subject of much intrigue. Pioneers thought that the lake may be somehow connected to the Pacific Ocean due to its salt content, and some early settlers and Native Americans believed that an enormous beast with a grotesque head called the lake home. The Great Salt Lake Boat Tour will be an unforgettable experience.

Bonneville Salt Flats.

Considered the world's fastest racecourse, the Bonneville Salt Flats is the place where jet-propelled "cars" that resemble rockets hit speeds of 760 miles per hour without flying, which breaks the sound barrier. The flats also host a broad range of vehicles attempting speed records in their category: motorcycles, cars, go-karts, and even

a quest to determine the world's fastest bar stool! From the sublime to the ridiculous, it's a haven for racing fans.

Canyonlands National Park.

Often referred to as "Utah's version of the Grand Canyon without the crowds", Canyon's National Park is a masterful artistic example of the immense powers of geological forces at work. Hollowed-out canyons, jagged rock formations, and panoramic views all combine to deliver a memorable impression of Mother Nature's patience and craftsmanship.

Natural Bridges National Monument

has rock formations that look like they belong to another planet.

One visitor described the park as "The most weird, wonderful, magical place on earth – there is nothing else like it anywhere." Go see for yourself.

Moab.

It is challenging to keep finding places in Utah that are unique, with that "there is no place quite like this" flavor. But Moab fits that definition. Between the Canyonland's Island in the Sky, and

Arches National Park, the opportunities for camping, hiking, rock climbing, rappelling, canyoneering, rafting, paddle-boarding, mountain biking, and taking in the natural, panoramic beauty of the area, Moab has something for everyone. Many of the stone arches look man-made as if they were designed and manufactured. Make sure to take the Canyonlands & Arches National Parks Tour

as a relaxing way to gaze at the awesome scenery.

Zion National Park. Bird watching...wildlife sightings...enjoying the fascinating kaleidoscope of the night sky that becomes so illuminated in the darkness of the park...unwinding with one of the most striking, picturesque, scenic drives...camping...rock climbing...canyoneering...hiking...jeep tours...ATV adventure tours...photography tours...even helicopter tours...Zion National Park is yet another "must-stop" Utah attraction.

Dinosaur National Monument. Admittedly, it is ponderous and challenging to imagine what Utah was like millions of years ago. But the Dinosaur National Monument is an outstanding place to learn more about life in those distant eons. Most of the monument is located in Colorado, but Utah is home to the Dinosaur Quarry in Jensen. The park covers a broad range of topics such as topography, geology, paleontology, and history. The monument houses the fossil remains of several dinosaurs: Abydasaurus, Allosaurus, Deinonychus, and several other monsters who once roamed and controlled the region. Check out the lifelike dinosaur skull embedded in rock, the drawings on cave walls of the ancient Fremont people, and the breathtaking, awe-inspiring reproductions of the fearsome "Thunder Lizards" and other prehistoric creatures.

St. George.

Another required visit in Utah is the town of St. George. The Brigham Young Winter Home Historic Site is an idyllic, well-maintained time capsule to Utah's early days. The Mountain Meadows Massacre Memorial commemorates the

site of what is known as "...one of the most brutal instances of frontier treachery in American history." St. George Temple was the first Mormon temple built in Utah and is to this day one of the most ascetically-pleasing structures in the state with its multi-colored gardens, gently flowing waterfall, and elegantly manicured grounds. The kids will love the St. George Children's Museum, and the

Thunder Junction All Abilities Park has something for children and adults as well.

Utah has been described as being a bit like quicksand; every time you move you fall deeper into its enchanting influence. Here are a few more of Utah's seemingly endless "must-see" attractions:

Monument Valley, Bryce Canyon National Park, Grand Staircase-Escalante National Monument, Dead Horse Point State Park,

and the

Cedar Breaks National Monument
So there you have it. Utah has a wide array of attractions. There is so much to do, and so much to see.
Don't let a lack of pep and vigor hold you back
There are many reasons people do not travel:
I'm too busy

I can't afford it

I can't go alone

I have small children

I'm afraid to fly

I'm worried about safety
But there is another reason lurking under the surface: many folks are too tired, too exhausted, and too stressed even to plan a trip, let alone take one.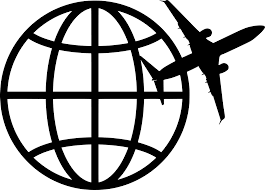 That's sad. That's pathetic. And it is also easy to remedy by restoring your good health!
Travel makes you a more interesting person.
Travel expands your horizons and exposes you to new things. New people. New locations. New experiences.
And Utah is certainly no exception to this rule. Every attraction described above does not even begin to describe all that the Mormon State has to offer.
And proper hormone balance is crucial
At our clinics, we specialize in hormone replacement therapy. Human Growth Hormone (HGH), and testosterone replacement therapy (TRT) are our primary therapies. But we are dedicated to enhancing your health at all levels. Our Utah clinics offer detailed guidance in nutrition, fitness, stress reduction, and both over-the-counter and pharmaceutical-grade supplements.
We are indeed a "one-stop station" in all health matters. Contact us for a free, no-obligation discussion that will give you the energy to experience life to the fullest.
And that includes travel!
Contact Us Today For A Free Consultation
Dear Patient,
Once you have completing the above contact form, for security purposes and confirmation, please confirm your information by calling us.
Please call now: 1-800-380-5339.
Welcoming You To Our Clinic, Professor Tom Henderson.