Florida Blood Testing Facilities

Represents a LabCorp blood testing facility


Represents a Quest Diagnostics blood testing facility
Blood Testing Centers In State: Florida
LabCorp Blood Testing Centers In Alachua County, Florida
LabCorp Blood Testing Centers In Bay County, Florida
LabCorp Blood Testing Centers In Brevard County, Florida
LabCorp Blood Testing Centers In Broward County, Florida
LabCorp Blood Testing Centers In Charlotte County, Florida
LabCorp Blood Testing Centers In Citrus County, Florida
LabCorp Blood Testing Centers In Clay County, Florida
LabCorp Blood Testing Centers In Collier County, Florida
LabCorp Blood Testing Centers In Columbia County, Florida
LabCorp Blood Testing Centers In Duval County, Florida
LabCorp Blood Testing Centers In Escambia County, Florida
LabCorp Blood Testing Centers In Flagler County, Florida
LabCorp Blood Testing Centers In Hernando County, Florida
LabCorp Blood Testing Centers In Highlands County, Florida
LabCorp Blood Testing Centers In Hillsborough County, Florida
LabCorp Blood Testing Centers In Indian River County, Florida
LabCorp Blood Testing Centers In Lake County, Florida
LabCorp Blood Testing Centers In Lee County, Florida
LabCorp Blood Testing Centers In Leon County, Florida
LabCorp Blood Testing Centers In Madison County, Florida
LabCorp Blood Testing Centers In Manatee County, Florida
LabCorp Blood Testing Centers In Marion County, Florida
LabCorp Blood Testing Centers In Martin County, Florida
LabCorp Blood Testing Centers In Miami-Dade County, Florida
LabCorp Blood Testing Centers In Nassau County, Florida
LabCorp Blood Testing Centers In Okaloosa County, Florida
LabCorp Blood Testing Centers In Okeechobee County, Florida
LabCorp Blood Testing Centers In Orange County, Florida
LabCorp Blood Testing Centers In Osceola County, Florida
LabCorp Blood Testing Centers In Palm Beach County, Florida
LabCorp Blood Testing Centers In Pasco County, Florida
LabCorp Blood Testing Centers In Pinellas County, Florida
LabCorp Blood Testing Centers In Polk County, Florida
LabCorp Blood Testing Centers In Putnam County, Florida
LabCorp Blood Testing Centers In Sarasota County, Florida
LabCorp Blood Testing Centers In Seminole County, Florida
LabCorp Blood Testing Centers In St Johns County, Florida
LabCorp Blood Testing Centers In St Lucie County, Florida
LabCorp Blood Testing Centers In Sumter County, Florida
LabCorp Blood Testing Centers In Volusia County, Florida
LabCorp Blood Testing Centers In Walton County, Florida
Quest Blood Testing Centers In Alachua County, Florida
Quest Blood Testing Centers In Bay County, Florida
Quest Blood Testing Centers In Brevard County, Florida
Quest Blood Testing Centers In Broward County, Florida
Quest Blood Testing Centers In Charlotte County, Florida
Quest Blood Testing Centers In Citrus County, Florida
Quest Blood Testing Centers In Clay County, Florida
Quest Blood Testing Centers In Columbia County, Florida
Quest Blood Testing Centers In Desoto County, Florida
Quest Blood Testing Centers In Duval County, Florida
Quest Blood Testing Centers In Escambia County, Florida
Quest Blood Testing Centers In Flagler County, Florida
Quest Blood Testing Centers In Gulf County, Florida
Quest Blood Testing Centers In Hardee County, Florida
Quest Blood Testing Centers In Hernando County, Florida
Quest Blood Testing Centers In Highlands County, Florida
Quest Blood Testing Centers In Hillsborough County, Florida
Quest Blood Testing Centers In Indian River County, Florida
Quest Blood Testing Centers In Jackson County, Florida
Quest Blood Testing Centers In Lake County, Florida
Quest Blood Testing Centers In Lee County, Florida
Quest Blood Testing Centers In Leon County, Florida
Quest Blood Testing Centers In Manatee County, Florida
Quest Blood Testing Centers In Marion County, Florida
Quest Blood Testing Centers In Martin County, Florida
Quest Blood Testing Centers In Miami-Dade County, Florida
Quest Blood Testing Centers In Nassau County, Florida
Quest Blood Testing Centers In Okaloosa County, Florida
Quest Blood Testing Centers In Okeechobee County, Florida
Quest Blood Testing Centers In Orange County, Florida
Quest Blood Testing Centers In Osceola County, Florida
Quest Blood Testing Centers In Palm Beach County, Florida
Quest Blood Testing Centers In Pasco County, Florida
Quest Blood Testing Centers In Pinellas County, Florida
Quest Blood Testing Centers In Polk County, Florida
Quest Blood Testing Centers In Putnam County, Florida
Quest Blood Testing Centers In Santa Rosa County, Florida
Quest Blood Testing Centers In Sarasota County, Florida
Quest Blood Testing Centers In Seminole County, Florida
Quest Blood Testing Centers In St Johns County, Florida
Quest Blood Testing Centers In St Lucie County, Florida
Quest Blood Testing Centers In Sumter County, Florida
Quest Blood Testing Centers In Suwannee County, Florida
Quest Blood Testing Centers In Volusia County, Florida
Quest Blood Testing Centers In Washington County, Florida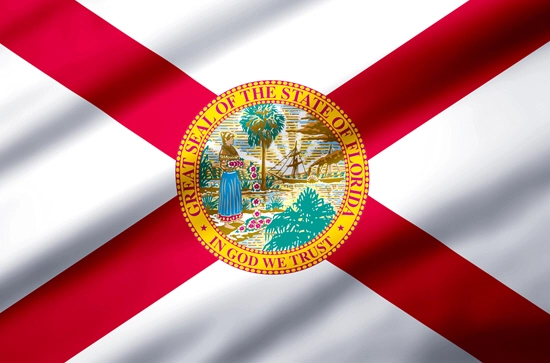 Florida
The "Sunshine State" has long been an attraction for explorers from all across the globe and still holds the same allure for tourists both from the U.S. and worldwide as well.
And why not? In addition to a temperate climate, Florida is filled with a broad range of exciting and fascinating modern and historical sites, as well as many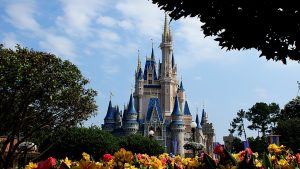 geological and engineering wonders. Here is a list of the many reasons to visit Florida and the wide variety of educational and entertaining attractions:
Walt Disney World. Who in the world does not want to go to Disneyland? The parks of Disney are flooded with tourists and visitors from both in and out of the United States and is considered the world leader in theme park resorts. Enjoy Disneyland magic!
Universal Orlando Resort. As powerful as Disneyland is, it is not the only theme park attraction that Florida has to offer. The Orlando Universal Resort is made up of two parts: The Islands of Adventure and the original Universal Studios Florida. Make sure you plan on enjoying both of these parks.
The Kennedy Space Center. The Kennedy Space Center combines science, history, technology, and national pride throughout its museums, bus tours, movies, shuttle preparation facilities, and the chance to see a live launch. Just remember to follow directions by viewing from at least four miles away from the launchpad.
Key West. Key West holds a particular fascination for many reasons. It is located closer to Cuba than to Miami and is the southernmost city in the continental United States. Key West was once the largest city in Florida and experienced explosive growth due to the number of shipwrecks inthis volatile area of severe weather conditions in the nearby ocean. As ship safety and technology improved, the number of shipwrecks declined, and Key West went into a bit of a decline. However, the area has experienced a revitalization and attracts huge amounts of tourists. Ernest Hemingway's house, several lighthouses, and the many shops and restaurants on Duval Street will keep you entertained in Key West.
The Overseas Highway. The Overseas Highway is a marvel of engineering that must be seen and experienced to be fully appreciated. Thehighway stretches an incredible 127.5 miles, crossing the Gulf of Mexico starting at Key Large and going through Islamadora, Lower Keys, and ending in Key West. When driving in daylight under a blue sky, next to blue water, and with sparse traffic, the road produces an almost hypnotic illusion of driving on an endless highway or even floating on water, not land. Considering the immense challenge of stabilizing the highway through the water and constructing the bridge with the strength to withstand hurricane Irma in 2017, the Overseas Highway is indeed a modern marvel.
The Everglades Natural Park. Even if you are not a fan of alligators, American crocodiles, turtles, manatees, panthers, and many other wild creatures, a trip through the Everglades Park will give you a newfound appreciation of the delicate balance of our ecosystem and its inter-relatedness.
Florida's many hidden caves. Florida rests on a huge chunk of limestone, which accounts for the many freshwater springs across the state. This geological trait also is responsible for the vast numbers of caves, both underground and above-ground that are scattered throughout Florida. Exploring these works of nature is both educational and exciting – you don't know what type of live cave creature you many run into!
The Daytona International Speedway. Known across the globe as the "The world center of racing," the speedway attracts 175,000 to 190,000 attendees for the prestigious NASCAR 500-mile race and also is host to sports car, motorcycle, and karting racing as well. Built in 1959, the speedway offers tours and plenty of souvenirs to complement the live racing. If you are a fan of car racing, the Daytona International Speedway is an absolute "must-see."
Speaking of sports, if you are a fan of football, baseball, basketball, hockey, soccer, and many other games, Florida is a hot-bed for world-class action. The state is home to three NFL teams (The Miami Dolphins, Tampa Bay Buccaneers, and Jacksonville Jaguars), two MLB teams (Miami Marlins and Tampa Bay Rays), two NBA teams (Miami Heat and Orlando Magic), two NHL teams (Florida Panthers, Tampa Bay Lightning), two MLS teams (Inter Miami CF and Orlando City SC), and a plethora of College teams representing all major collegiate sports.
The Salvador Dali Museum located in St. Petersburg. The unique building design of the museum is fitting for an artist as creative as Dali. Fans of art and Dali will learn new facts about this eclectic artistic genius.
The Edison and Ford Winter Estates. These two industrial giants Thomas Edison and Henry Ford contributed volumes to the modern-day conveniences that we take for granted. Stand where Edison stood when he conducted experiments and get a feel for the thought process of these innovators.
The Ringling. Located in Sarasota, the John and Mable Ringling Museum of Art consists of an art museum, a circus museum, The Ringling's mansion, and tons and tons of fascinating history.
St. Augustine's Historical District. St Augustine is a treasure-trove of American history. The city is the oldest European settlement, formed in 1562 by the Spanish Conquistador Pedro Menendez de Aviles. The ancient architecture alone is worth the visit many times over. The Castillo de San Marcos National Monument is billed as "the oldest masonry fort in North America" as per the National Park Service. Considering the fact that it was built in the 17th century, the structure is in remarkably good shape and is seemingly defying aging. You will love the feeling of St. Augustine.
Fort Lauderdale Beach. If you have long wanted to travel to Venice, Italy and see the canals but could not leave the county, enjoy the many waterways of the area that has earned Ft. Lauderdale the title of "The Venice of America."
The list of attractions just goes on and on. Amelia Island...Miami Beach...South Beach...The Busch Gardens in Tampa...Sea World Orlando...Dry Tortugas National Park...and the Miami Zoo all will tempt you to stay in Florida longer then you planned.
But you must have the vigor to enjoy your tour of Florida's attractions fully
Here is something to think about. Florida is the destination of retirees from virtually every state in the union. The temperate climate, no state income tax, the reasonable cost of living, and the many retirement communities have made Florida the first choice of countless retirees.
This means that Florida is right in the epicenter of breakthrough's in anti-aging, life-extension, and hormone replacement. Remember, this is the state where Ponce de Leon looked for the "Fountain of Youth."
Many recent de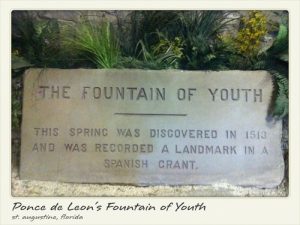 velopments in longevity have originated in Florida and spread quickly. This is welcome news to the legions of our aging population.
Our clinics have roots in Florida. When it comes to hormone replacement with testosterone replacement therapy (TRT) human growth hormone (HGH) replacement therapy, fitness, nutrition, supplements, and stress reduction, we will provide you with everything you need to maintain your youthful energy and good health...and enjoy the sights of travel wherever you are. And that includes Florida.
Stop allowing "old-man aging" to interfere with your ability to enjoy sight-seeing, learning, and leaving you too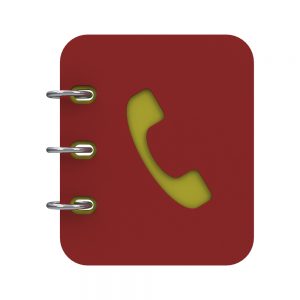 worn-out and exhausted to maintain your zest for life.
Contact us and make us prove to you that we can do what we promise we can. Call today for a free, no-obligation discussion concerning hormone replacement and other areas of longevity.
Reference
Contact Us Today For A Free Consultation
Dear Patient,
Once you have completing the above contact form, for security purposes and confirmation, please confirm your information by calling us.
Please call now: 1-800-380-5339.
Welcoming You To Our Clinic, Professor Tom Henderson.