South Carolina Blood Testing Facilities

Represents a LabCorp blood testing facility


Represents a Quest Diagnostics blood testing facility
Blood Testing Centers In State: South Carolina
LabCorp Blood Testing Centers In Aiken County, South Carolina
LabCorp Blood Testing Centers In Beaufort County, South Carolina
LabCorp Blood Testing Centers In Charleston County, South Carolina
LabCorp Blood Testing Centers In Cherokee County, South Carolina
LabCorp Blood Testing Centers In Colleton County, South Carolina
LabCorp Blood Testing Centers In Dillon County, South Carolina
LabCorp Blood Testing Centers In Dorchester County, South Carolina
LabCorp Blood Testing Centers In Florence County, South Carolina
LabCorp Blood Testing Centers In Georgetown County, South Carolina
LabCorp Blood Testing Centers In Greenville County, South Carolina
LabCorp Blood Testing Centers In Greenwood County, South Carolina
LabCorp Blood Testing Centers In Horry County, South Carolina
LabCorp Blood Testing Centers In Kershaw County, South Carolina
LabCorp Blood Testing Centers In Lancaster County, South Carolina
LabCorp Blood Testing Centers In Lexington County, South Carolina
LabCorp Blood Testing Centers In Newberry County, South Carolina
LabCorp Blood Testing Centers In Oconee County, South Carolina
LabCorp Blood Testing Centers In Orangeburg County, South Carolina
LabCorp Blood Testing Centers In Richland County, South Carolina
LabCorp Blood Testing Centers In Spartanburg County, South Carolina
LabCorp Blood Testing Centers In Sumter County, South Carolina
LabCorp Blood Testing Centers In York County, South Carolina
LabCorp Blood Testing Centers In Other, South Carolina
Quest Blood Testing Centers In Beaufort County, South Carolina
Quest Blood Testing Centers In Charleston County, South Carolina
Quest Blood Testing Centers In Dorchester County, South Carolina
Quest Blood Testing Centers In Greenville County, South Carolina
Quest Blood Testing Centers In Horry County, South Carolina
Quest Blood Testing Centers In Richland County, South Carolina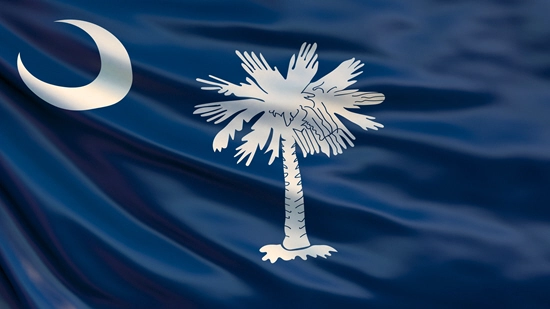 South Carolina
Nothing captures the genuine feeling of the antebellum south quite like South Carolina. The rich history of The Palmetto State, its endless miles of scenic, relaxing beaches, historical sites, plantations, numerous state parks, zoos, planetariums, golf courses, and countless other outdoor activities all combine to produce an unforgettable experience.
Let's take an in-depth look at some of the attractions that South Carolina offers:
Reliving the Revolution. During the American Revolution, South Carolina was at the center of activity in the south. In fact, more than 200 battles and skirmishes were fought here during the course of the war. Use the revolutionary war guide to lead you to the most crucial battle sites where you can walk on the battlefields, discover the stories of South Carolina's war heros, and check out the state parks that tell the story of South Carolina's vital role in the American Revolution
Charleston's Historic District. Bring history to life as you go back in time and experience life in the antebellum south. Park you can and enjoy a leisurely hourse-drawn carriage ride while you take in the sights and sounds of a bygone era. With more than 300 years of history and 1400 historic homes, churches, and other buildings lining the streets, plan on not being in a hurry. Don't forget to stop and tour a few of the many homes and enjoy the art collections that reside in these attractions. Also, consider a relaxing stroll while taking some pictures. The numerous displays at the Old Exchange Building and the Old Slave Mart Museum tell the rich story of the city and its long history. Finally, the Charleston City market should be on your must-see list to watch "basket ladies" weave sweetgrass baskets, a tradition that is an integral part of Charleston.

Hilton Head Island.

If you're looking to dial things back a bit and have somewhat of a no-frills, laid-back interlude, Hilton Head fits the bill. But that does not mean that there is nothing to do

at Hilton Head

. The island offers the chance to get up-close with many species at the

Pinckney Island National Wildlife Refuge Overview

. Hilton Head has several biking trails, golf courses, and a broad range of dining and shopping opportunities, as well as the beach

.

On the Dolphin Cruise and Nature Tour

you'll have a "birds-eye view" of

dolphins, herons, pelicans, and many more marine creatures on this boat trip from Hilton Head. Enjoy the Haig Point Lighthouse, Daufuskie Island, Bull Island, and the South Carolina coastline and discover facts about the ecology of the water.

Huntington Beach State Park. This park is a bird-lovers paradise that is home to over 300 bird species to observe. And it's not just birds; the freshwater lake is a fantastic opportunity to see loggerhead turtles, alligators, and several endangered plants and animals up close. If that weren't enough, art lovers will be drawn to the Atalaya Arts and Crafts Festival held every September in and around the colorful, Moorish-style winter home of Archer and Anna Hyatt Huntington, philanthropist and sculptor, respectively, for whom the park is named.

Myrtle Beach. Myrtle Beach has been described as the "happy place" for vacationers and locals as well, and that moniker is well-earned. If you enjoy golf, this is the place! With almost 75 public and semi-private courses, Myrtle Beach is considered one of the premier golf destinations in the US. If entertainment is your forte, Broadway at the Beach is a collection of specialty shops, restaurants, Ripley's Aquarium, theaters, rides, the musical performances at The Carolina Oprey, swimming pools, and hotels. And don't forget to soak up some rays at the beach.
Fort Sumter and Charleston Harbor. Charleston has been called "The Cradle of Succession", and this title was not only a result of the civil war. In the American Revolution, Charleston defeated the Royal Navy in an intense battle in 1776 and was also the location of the most significant patriot setback in 1780. This center of revolutionary activity stuck again on April 12th, 1861, when confederate troops attacked the US garrison Ft. Sumter and fired the first shot in the deadly American Civil War. Hop on a tour boat in Charleston and walk around the fort. Some say that ghosts of fallen soldiers and dead slaves haunt the eerie ruins of the fort. Go see for yourself!

Greenville Zoo If you're in upstate South Carolina, stop at the Greenville Zoo and turn the kids loose at the Secret Safari. There are clues hidden throughout the zoo for a fun-filled safari that will allow the family to meet a broad range of animals from both the North American continent and other exotic parts of the globe as well!

Caesars Head State Park. Located in Cleveland, the park offers a scenic experience that will provide you with dozens of good photo-ops. Stand atop the Blue Ridge Escarpment and marvel at the awesome view that extends into North Carolina and Georgia! The Raven Cliff Falls Trail is a four-mile round trip that culminates with a unique view of the 420-foot Raven Cliff Falls.

South Carolina Plantations. Majestic...dignified...stately...grandiose...a trip back in time...these are just a few of the descriptions that have been used when discussing the plantations of South Carolina. There are over 2,000 plantations in the Palmetto State, and Charleston is home to many of them. Middleton Place boasts that it "makes history come alive" and with the historical mansion, the tranquility of the gardens, and the stable-yards, it more than lives up to its billing. Magnolia Plantation is Charleston's most visited plantation. It's Romantic-style garden was planted in the early 1700's, which makes it one of America's oldest gardens. A visit to these and other South Carolina plantations will give you an experience that will stimulate all of your senses!

Dupont Planetarium. Located in Aiken, The Dupont Planetarium is the place that makes the night sky come alive when you enjoy a public show. The 45-seat theater has a 30-foot diameter tilted dome and uses a Sky-Scan automation system that shows an astonishing 9,000 stars t the eight magnitude. This must be seen in person to be fully appreciated.

Riverbanks Zoo and Garden. Located in Columbia, the Riverbank Zoo and Garden is just the place to go on an African safari without actually going to Africa. The African Plains exhibit stretches over two acres and creates an amazing simulation of an African savanna, complete with animals native to the African continent: lions, baboons, giraffes, ostriches, and zebras, all in their own natural habitats. The Ndoki Forest area is a sanctuary for gorillas, elephants, and meerkats. If this weren't enough, Asia is well-represented with kangaroos and koala bears, Komodo dragons, and Siberian tigers. Even North America gets in the act, with grizzly bears and California sea lions. Finally, don't forget to stroll through the panoramic botanical garden.

South Carolina State Museum, Columbia. While you are in Columbia, make time to visit The South Carolina State Museum. The museum is massive, with four floors of exhibits that covers technology, science, art, and the culture and history of South Carolina. This place has it all, including many hands-on exhibits that will fascinate adults and kids alike, as well as a science theater.

There is more to see in South Carolina...much, much more!
But you need to be vigorous and energetic to enjoy the tourist attractions South Carolina has to offer.
And our clinic has everything you need
As we age, we experience a drop in the levels of our most crucial hormones, especially testosterone and human growth hormone (HGH).
The results of this loss are not pretty: fatigue, frequent aches and pains, muscle shrinkage and weakness, stiffness, insomnia, brain fog...the parade of issues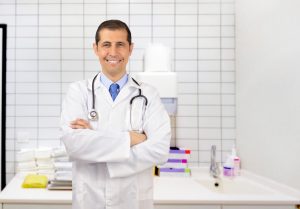 that aging brings never seem to slow down.
However, it is possible to weaken these unwanted party-crashers with hormone replacement therapy (HRT). Our South Carolina clinics specialize in developing the right hormone regimen designed specifically for you.
We have a comprehensive approach when dealing with these conditions that include specific advice on nutrition, hydration, physical fitness, stress reduction, supplements, and, of course, restoring your hormones to a more youthful level.
Contact us for a FREE, no-obligation discussion of what hormone replacement can do for you!
Contact Us Today For A Free Consultation
Dear Patient,
Once you have completing the above contact form, for security purposes and confirmation, please confirm your information by calling us.
Please call now: 1-800-380-5339.
Welcoming You To Our Clinic, Professor Tom Henderson.