New Mexico Blood Testing Facilities

Represents a LabCorp blood testing facility


Represents a Quest Diagnostics blood testing facility
Blood Testing Centers In State: New Mexico
LabCorp Blood Testing Centers In Bernalillo County, New Mexico
LabCorp Blood Testing Centers In Doña Ana County, New Mexico
Quest Blood Testing Centers In Bernalillo County, New Mexico
Quest Blood Testing Centers In Curry County, New Mexico
Quest Blood Testing Centers In Doña Ana County, New Mexico
Quest Blood Testing Centers In Otero County, New Mexico
Quest Blood Testing Centers In Santa Fe County, New Mexico
Quest Blood Testing Centers In Valencia County, New Mexico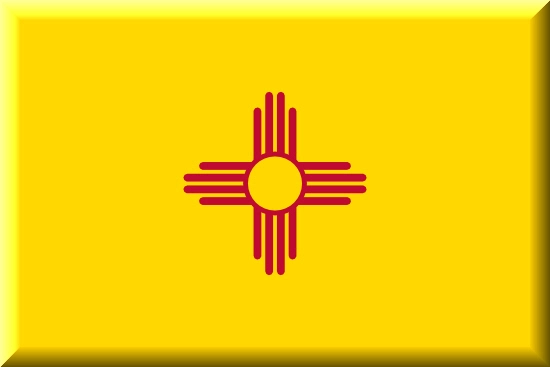 New Mexico
The world-famous Balloon Festival in Albuquerque...the intricate, labyrinthine cave formations at the Carlsbad Caverns...Roswell, site of the infamous UFO crash of 1947 and rumored to still house captive outer-space aliens...notorious characters from the wild-west like Billy the Kid, Sheriff Pat Garret, and Pancho Villa...deep, rich Native American and Hispanic culture...dilapidated, rickety, and ramshackle ghost towns that were once thriving, vibrant hubs of railroads, mining, and ranching...exotic, exquisite cuisine, the "Land of Enchantment" has a feel and vibe that is truly unique.
And New Mexico has more to offer...much more. The picturesque, panoramic scenery, the contrasting, distinguishing landscape, the glittering, shining display of the stars in the clear night sky, and the wide-openness of the state presents a variety of outdoor adventures from hiking, mountain climbing, camping, river-boating, rafting, skiing, visiting countless historical monuments and museums that will keep you enthralled, beguiled, and captivated. There are dormant volcanoes, ancient lava flows, ice caves, fossil sites, archeological digs, and unique geology throughout New Mexico
Let's take a look at a few of the attractions in New Mexico that are "must-see."
Albuquerque International Balloon Fiesta

Albuquerque is the perfect place to begin to explore New Mexico, and what better way to begin

by

experiencing a balloon ride? Since 1973, the first week of October ha

s

meant the

Albuquerque International Balloon Fiesta

is set to kick off. The Fiesta is the largest hot air balloon event in the world, attracting enormous crow

d

s of more than 80,000

people

from all across the globe. The sight of more than 500 balloons taking flight in a "Mass Ascension" is indeed a sight to behold. If the balloons weren't enough, the Fiesta also

offers live music, a broad range of entertainers, and plenty of fun and games that will keep the kids entertained.

Petroglyph National Monument

While in

Albuquerque,

don't overlook

The Petroglyph National Monument.

The definition of Petroglyph is "A carving or incised drawing on rock, especially one made by prehistoric people", and the monument more than lives up to its billing. The park is home to an incredible 20,000 plus symbols, images, and impressions carved into ancient rocks. The carvings are particularly engrossing and intriguing since they were made by both Native Americans and early Spanish

frontiersmen countless years in the distant past. The good news is that these images are easy to see on the hiking trails, with plenty of opportunities to get up and close to the rocks for picture-taking.

The park is also home to several dormant volcanoes and other geological phenomena.

S

anta Fe. Located about 63 miles northeast of

Albuquerque,

the N

ew

M

exico

state capital

of SF

is a repository of history, unique New Mexico culture, architecture, and genuine New Mexico Cuisine.

The Santa Fe

History Guided Walking Tour is a trip back in time

that covers

four centuries of Santa Fe history.

Old-fashioned churches, architecture,

monuments, statues, and

culinary delights will add up to a memorable trek. The New Mexico State Capital building (Roundhouse) is a quintessential blend of Pueblo adobe, Greek Revival, and

New Mexico Territorial style

that is shaped like the Zia sun symbol and represents the four seasons and the sun's rays.

Carlsbad Caverns National Park.

When you consider that eons ago this entire area was the bottom of an antediluvian ocean, these artistic limestone formations become even more fascinating. Starting with a guided tour in the

Big Room

, the most formidable cavern in Carlsbad Caverns, and proceeding to the

King's Palace

, The

Bottomless Pit

, and the

Giant Dome, the underground caverns will keep you hypnotized and seduced by the impressive display of geology in action. Try the Bat Tours if you dare; just don't forget to duck!

Bandelier National Monument.

Advertised as "An open book of human history", the

Bandelier National Monument

could not have a more fitting description. Similar to the

Petroglyph National Monument,

Bandelier has indications of human existence going back several thousand years

with numerous carvings into rocks and walls. At least 23 different tribal nations claim the area as part of their ancestral homelands, and the park ensures that these native cultures, spiritual beliefs, and traditions are respectfully acknowledged and maintained.

Billy the Kid Museum.

Located in Fort Sumner, a simple, unpretentious settlement in eastern New Mexico, the Billy the Kid museum attempts to fulfill the seemingly never-ending fascination with one of the wild west's most notorious outlaws who crammed decades of adventure into his short life of 21 years.

The kid's brief existence was a merry-go-round of intrigue, murder (He allegedly killed 8 men), feuds, captures, escapes, and a final shootout with Sheriff Pat Garrison that closed the book on Billy's escapades. The museum is home to many artifacts of the kid's life: his original wanted poster, his rifle, and more than 60,000 other genuine objects of the era. The guided tour is well worth the price.

Gila Cliff Dwellings National Monument.

If you are interested in discovering what life was like in New Mexico more than 800 years ago, the Gila Cliff Dwellings National Monument has some spellbinding details that will shed light on how the Mogollon

Native American Tribe survived and thrived. The tribe constructed several rooms in the caves in the cliff walls that made the

Mongollons

pioneers in architectural design that w

as

copied by several other cultures. The museum and guided tours will provide mesmerizing

intricacies of Mogollon's daily life and culture.

International UFO Museum and Research Center.

In recent years the topic of Unidentified Flying Objects (UFOs) has experienced a surge of interest and has gone from a

topic that was scorned, jeered, and not taken seriously to

become a thoughtful, pressing topic. This change in attitude was due in part to

several UFO sightings by credible military sources that are not easily explained or dismissed.

Beginning with the "Roswell incident" in 1947 when it was rumored that a flying saucer has crashed in Roswell with talk of "alien bodies" and "unworldly metals"

,

Roswell has remained

a seemingly endless source of

conspiracy allegations, "little Grey Men", government cover-ups, and even Presidential comments. The Roswell Museum is a treasure-trove of UFO findings, facts, data, interviews, and witness testimonies. There are also several "UFO Tours" in Roswell where you can visit the exact site of the saucer crash and the infamous Building 84 where the doomed spaceship and the "Greys" who were in the ship were allegedly taken by the US Air Force. Fact or Fiction? Examine both sides of the issue and form your own conclusion.
But you need to be full of energy to see all that New Mexico has to offer
It's a fact. As we age, nothing gets more comfortable. The pounds pile on quicker, the joints ache, the muscles weaken, and our energy levels often plummet as fatigue sets in and threatens our ability to enjoy life and do what we want.
The loss of our hormones plays a gigantic role in our gradual deterioration due to aging. And this is the area where we can help.
Our hormone replacement clinics are scattered across the state of New Mexico, and we are ready, willing, and able to guide you back to your youthful vigor and enthusiasm.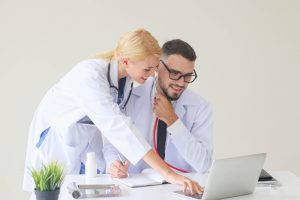 Our specialties are human growth hormone (HGH) replacement, testosterone replacement therapy (TRT), and sermorelin (a secretagogue which is a precursor that allows another substance to be secreted) of growth hormone.
Also, we will develop a detailed regimen of nutrition, exercise, stress reduction, restorative sleep, and supplements that will be specially created for you. We will consider all aspects of your current health and lifestyle and design a customized, comprehensive program to turn back the hands of time.
Contact us for a free, no-obligation discussion about the benefits of hormone replacement.
Contact Us Today For A Free Consultation
Dear Patient,
Once you have completing the above contact form, for security purposes and confirmation, please confirm your information by calling us.
Please call now: 1-800-380-5339.
Welcoming You To Our Clinic, Professor Tom Henderson.