North Carolina Blood Testing Facilities

Represents a LabCorp blood testing facility


Represents a Quest Diagnostics blood testing facility
Blood Testing Centers In State: North Carolina
LabCorp Blood Testing Centers In Alamance County, North Carolina
LabCorp Blood Testing Centers In Buncombe County, North Carolina
LabCorp Blood Testing Centers In Cabarrus County, North Carolina
LabCorp Blood Testing Centers In Carteret County, North Carolina
LabCorp Blood Testing Centers In Catawba County, North Carolina
LabCorp Blood Testing Centers In Cleveland County, North Carolina
LabCorp Blood Testing Centers In Cumberland County, North Carolina
Labcorp Center, 705 Keystone Ct, Fayetteville, Cumberland County, NC, 28304
Labcorp Center, 105 Roxie Ave, Fayetteville, Cumberland County, NC, 28304
LabCorp Blood Testing Centers In Davidson County, North Carolina
LabCorp Blood Testing Centers In Durham County, North Carolina
Labcorp Center, 2945 South Miami Blvd 132, Durham, Durham County, NC, 27703
Labcorp Center, 4111 Ben Franklin Blvd, Durham, Durham County, NC, 27704
Labcorp Center, 5324 Mcfarland Drive Ste 100, Durham, Durham County, NC, 27707
LabCorp Blood Testing Centers In Forsyth County, North Carolina
LabCorp Blood Testing Centers In Gaston County, North Carolina
LabCorp Blood Testing Centers In Guilford County, North Carolina
LabCorp Blood Testing Centers In Harnett County, North Carolina
LabCorp Blood Testing Centers In Iredell County, North Carolina
LabCorp Blood Testing Centers In Johnston County, North Carolina
LabCorp Blood Testing Centers In Lee County, North Carolina
LabCorp Blood Testing Centers In Lenoir County, North Carolina
LabCorp Blood Testing Centers In Mecklenburg County, North Carolina
LabCorp Blood Testing Centers In Moore County, North Carolina
LabCorp Blood Testing Centers In New Hanover County, North Carolina
LabCorp Blood Testing Centers In Onslow County, North Carolina
LabCorp Blood Testing Centers In Orange County, North Carolina
LabCorp Blood Testing Centers In Person County, North Carolina
LabCorp Blood Testing Centers In Pitt County, North Carolina
Labcorp Center, 2253 Stantonsburg Rd, Greenville, Pitt County, NC, 27834
Labcorp Center, 2210 Hemby Lane Suite 101, Greenville, Pitt County, NC, 27834
LabCorp Blood Testing Centers In Randolph County, North Carolina
LabCorp Blood Testing Centers In Rockingham County, North Carolina
LabCorp Blood Testing Centers In Rowan County, North Carolina
LabCorp Blood Testing Centers In Surry County, North Carolina
Labcorp Center, 942 Johnson Ridge Road Ste U, Elkin, Surry County, NC, 28621
Labcorp Center, 752 S Andy Griffith Pkwy, Mount Airy, Surry County, NC, 27030
LabCorp Blood Testing Centers In Wake County, North Carolina
LabCorp Blood Testing Centers In Watauga County, North Carolina
LabCorp Blood Testing Centers In Wayne County, North Carolina
LabCorp Blood Testing Centers In Wilkes County, North Carolina
LabCorp Blood Testing Centers In Wilson County, North Carolina
Labcorp Center, 3302 Nash Street North, Wilson, Wilson County, NC, 27893
Labcorp Center, 2402 Camden Street Ste 600, Wilson, Wilson County, NC, 27893
Quest Blood Testing Centers In Buncombe County, North Carolina
Quest Blood Testing Centers In Catawba County, North Carolina
Quest Blood Testing Centers In Cumberland County, North Carolina
Quest Blood Testing Centers In Forsyth County, North Carolina
Quest Blood Testing Centers In Guilford County, North Carolina
Quest Blood Testing Centers In Iredell County, North Carolina
Quest Blood Testing Centers In Johnston County, North Carolina
Quest Blood Testing Centers In Mecklenburg County, North Carolina
Quest Blood Testing Centers In New Hanover County, North Carolina
Quest Blood Testing Centers In Onslow County, North Carolina
Quest Blood Testing Centers In Pitt County, North Carolina
Quest Blood Testing Centers In Rowan County, North Carolina
Quest Blood Testing Centers In Vance County, North Carolina
Quest Blood Testing Centers In Wake County, North Carolina
Quest Blood Testing Centers In Wayne County, North Carolina
Quest Blood Testing Centers In Wilson County, North Carolina
Quest Center, 2605 Forest Hills Rd, Wilson, Wilson County, NC, 27893-4448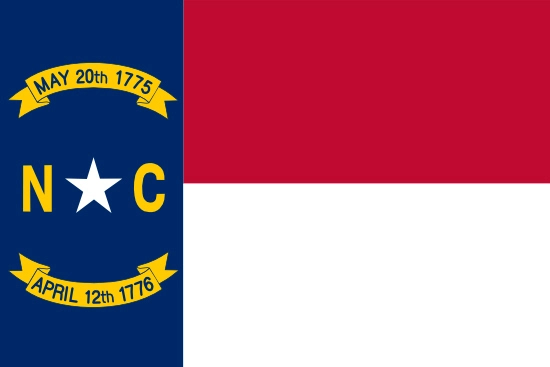 North Carolina
One of the original 13 states, North Carolina, is jammed-packed with several "must-see" attractions. From the breath-taking beauty of the coastal beach and the picturesque mountains to the fascinating and educational historic sites and the numerous cultural icons, the "Tar-Heel State" will keep you busy and intrigued by all of the sites and places you will enjoy. With the highest mountains in the eastern U.S., 300 miles of pristine coastline, quaint towns, and vibrant cities, North Carolina is the perfect place to explore the natural, scenic beauty, discover outdoor adventure or try one of the state's 500 golf courses. There is truly something for everyone in North Carolina. Let's take a look at a few of these attractions:
The Biltmore Estate and the Vanderbilt Mansion. Located in Asheville, and centered in a massive 8,000-acre estate, the Vanderbilt Mansions holds the distinction of being the largest private home in America. Be sure to not be in a hurry when you take in the art, architecture, and antiques in the mansion since there are 250 rooms to enter. And save time for the gardens, trails, and walking paths.

The Wright Brothers National Memorial (U.S. National Park Service). Since time immemorial, humans have dreamed of leaving the ground and soaring through the sky. Many brilliant inventors had concocted elaborate contraptions that showed promise, but no one or nothing allowed the dream of flying to succeed until two otherwise ordinary brothers – Wilber and Orville Wright – made it happen. After spending years deeply engrossed in research, study, and experimenting, on December 17th, 1903, at Kitty Hawk, North Carolina, the brothers proved the skeptics wrong – and the world was never the same. Learn the story of the Wright brother's struggles, failures, and determination that is still awe-inspiring more than a century later!

Mayberry. For the hordes of fans of the iconic The Andy Griffith television show of the early 1960s, spending time in Mt. Airy (Andy's hometown) is now an option. Start with the Andy Griffith Museum, which is loaded with memorabilia from the show. Then hop into a Mayberry Squad Car for a tour of Floyd's Barber Shop, Wally's Service Station, The Mayberry Hotel and Diner, the Mayberry Courthouse, and the infamous Mayberry Jail, home to its favorite inmate: Otis, the town drunk.

While we are discussing the Mythical dry county of Mayberry, after sampling North Carolina moonshine, you will know why Otis loved the stuff. Your first taste of moonshine may be from a recipe several generations old. And relax, unlike years before, moonshine is legal.

The WWII-era Battleship North Carolina. Located in Wilmington, the USS North Carolina sits in quiet dignity with the tranquility that belies the intensity of the naval battles during WWII in the Pacific Theater. The ship was commissioned on April 9, 1941, and led the charge of the many battleships that joined the American fleet. The vessel is well armed: there are nine 16-inch, 45-caliber guns in three turrets, and 20 five-inch, 38-caliber guns in ten twin mounts. She was a devastating, awesome sea weapon, and tourists can wander through the ship and go back in time to gain a deeper appreciation for the bravery and tenancy of the US Navy at war in the Pacific.

The Outer Banks. This 200-mile length of barrier islands offers dazzling beauty, fascinating history, and old-fashioned, charming towns. Stop at the Outer Banks History Center and the Graveyard of the Atlantic Museum and cruise the Outer Banks Scenic Byway. Make the television show The Lost Colony of Roanoke Island come to life by seeing the real thing in person. And don't forget the historic lighthouses and the Frisco Native American Museum. In North Carolina, the beach doesn't just stretch out in front of you. It stretches out all around you. A trip to the Outer Banks will fill your memories for decades, so be sure to take pictures.

Blue Ridge Parkway. Nicknamed "America's favorite drive," the 469-mile Blue Ridge Parkway was created to build a road that was way more than merely a way to travel from the Great Smoky Mountains National Park in North Carolina to the Shenandoah National Park in Virginia. The drive has unbelievable views of the Blue Ridge mountain's endless scenery. There are hundreds of miles of hiking trails that branch off from the numerous pull-offs, picnic areas, and campgrounds that line the road.

Also, the surrounding area of the Parkway is home to many visitor centers and museums. Mabry Mill demonstrates how to grind corn in the original mill, operate the cutting boards in the sawmill, and the forgotten craft of blacksmithing. The Folk Art Center boasts a gallery of folk art, and the Museum of North Carolina Minerals contains detailed exhibits that will provide you with a detailed look at the region's mineral resources and mining industry.

Morehead Planetarium and Science Center. Located at the University of North Carolina Chapel Hill, the center offers an ongoing presentation of more than 15 planetarium shows that cover everything from black holes, space exploration, the moon landing, and Galileo.

Cape Hatteras. Cape Hatteras offers a wide array of beaches, unique wildlife, and incomparable history. Bird-watchers will enjoy the many species of local birds, and you may also see sea turtles and seals resting on the beach. And don't forget to climb the historic lighthouses.

Cape Fear. The psychologically thrilling terror movie Cape Fear is aptly named. The real Cape Fear is shrouded in legends, mysteries, and fascinating real-life events. Its name came from the 1585 expedition of Sir Richard Grenville when his ship became trapped beyond the cape, and the crew feared they would sink. From its rough waters and foreboding shoals, the infamous pirate Blackbeard, Revolutionary War battles, ghost stories, antebellum past, and Civil War action, to the sharks in Cape Fear River, there is definitely something weird and amiss about Cape Fear. Go there and see it yourself, then decide if the legends are real!

North Carolina Museum of Natural Sciences. Located in Raleigh, this is the oldest museum in the state, and will educate you on a broad range of topics: the history of gemstones, the habitats of the tropics and rainforest, the bottom of the Atlantic Ocean, the mysteries of deep space and the study of things as small as DNA and as large as the complex science of weather patterns. The museum also is home to a two-toed sloth and the "Terror of the South," the only genuine Acrocanthosaurus skeleton on display in the world.

North Carolina Zoo. This massive enclave contains more than 1,600 animals and 52,000 plants. Located in Asheboro, the zoo is home to several animal species from Africa (elephants, rhinos, ostriches, lions, chimps, zebras, and giraffes) and North America (cougars, alligators, bobcats, red wolves, bison, elk, roadrunners, and grizzly and black bears). All of these animals are living in areas resembling their natural habitat.

North Carolina Aquarium. The North Carolina Aquarium has four coastal locations at Roanoke Island, Pine Knoll Shores, Fort Fisher, and Jennette's Pier. Jennette's Pier offers views of marine animals like humpback whales in their natural habitat.

The Home of NASCAR. From its outlaw origins as a wild bunch of illicit moonshine runners evading the state revenue agents, NASCAR has evolved into a worldwide, billion-dollar attraction. Learn the evolution of this exciting sport at the NASCAR Hall-of-Fame in Charlotte.
These attractions are not the only locations that should be on your list of the tourist stops in North Carolina...far from it. There is so much to do here that you will need all of the pep and energy you have to see it all.
And That's Where We Come In!
There is no denying the fact that aging is no fun for anyone. And that is especially true for older folks with underlying conditions. It's no fun when the simple act of walking is a chore due to worn-out, painful joints. It's no picnic when you lack the energy to enjoy life to the fullest, and you are in constant need of rest -- a frustrating symptom known as chronic fatigue. And one of the biggest reasons for lack of energy and more health issues popping up is the decrease of your vital, life-sustaining hormones.
Hormone Imbalance
Beginning at around the age of thirty, our levels of crucial hormones such as Human Growth Hormone (HGH) and testosterone start to plummet at a rate of around 10% per decade. This results in the appearance of many symptoms of aging: Joint aches and pains, insomnia, mental fog and confusion, digestive issues, and a maddening loss of vigor.
Unfortunately, growth hormone and testosterone deficiency are becoming more common these days. Not only are hormone deficiencies a normal effect of aging, but they can be exacerbated by lifestyle and environmental factors as well. If you've lived a life in excess or can't kick some bad habits, chances are you are going to experience the precipitous drop-offs of testosterone (especially as a man) and perhaps growth hormone as well.
This means all the amazing trips you were planning to take upon retirement may not go as planned. You may have to cancel some of these beach trips to the Outer Banks or hiking trips a long the Blue Ridge Parkway because you're just "too tired" or want to wait until your joints heal up enough to hike several miles. Unfortunately, many older folks become discouraged and use these as excuses as to why they aren't living their life to the fullest anymore -- and then never get to go.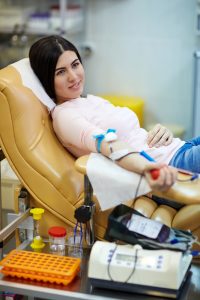 Restoring Hormone Health with HRT
Thankfully, modern medicine has advanced incredibly over the past 75 years or so and we now know so much more about the human body and the endocrine system. With just one simple blood test, we can get a full hormone profile on your endocrinological system and the production levels of growth hormone and testosterone. The blood test we offer and highly recommend is a comprehensive blood test that looks at several different hormone levels including free and total testosterone, DHEA, estradiol, IGF-1, and even some vitamins if requested, such as vitamin D and B12.
Low growth hormone levels, also known as somatopause, and low testosterone are the most common deficiencies for older folks and especially in men. Women need testosterone as well and can experience low levels, but low-T is usually experienced by men. However, recent research shows that testosterone replacement therapy (TRT) can significantly help menopausal women deal with their symptoms throughout the "big change." Unfortunately, menopause also happens around the time a woman's children have grown up and left the nest leaving her with ample time to pursue hobbies and travel, but the "big change" can adversely affect this precious time.
Once a hormonal imbalance or deficiency is diagnosed, our physicians will look at your unique hormone profile and determine which HRT program is best for you and your lifestyle. Whether it be HGH injections, sermorelin acetate injections, or testosterone injections, all dosages and instructions will be explained to you in as much detail as you need to follow the program and experience successful hormone restoration. For low-T sufferers, there are many different methods to choose from, including injections, creams, gels, or patches.
Both growth hormone and sermorelin acetate require subcutaneous injections. But, don't worry, these can inject just like diabetics do with their insulin injection pens. It is easy and painless! Plus, our doctors will walk you through the process and ensure you have the injection process down pat.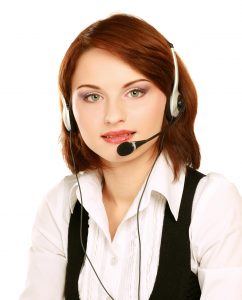 North Carolina HGH Clinics
If you're planning a trip to North Carolina this year and experiencing any of the symptoms above, it may be time to think about HRT programs. Symptoms such as chronic fatigue, hot flashes, weight gain, and sexual dysfunction can really lower one's quality of life and lead to depression if not treated.
Don't let this happen to you. Our hormone replacement centers in North Carolina have the tools to turn back the hands of time and raise your hormone levels back to your earlier, healthier times.
Contact us today and make us prove to you that we can do precisely what we promise. Contact us NOW!
Reference
Contact Us Today For A Free Consultation
Dear Patient,
Once you have completing the above contact form, for security purposes and confirmation, please confirm your information by calling us.
Please call now: 1-800-380-5339.
Welcoming You To Our Clinic, Professor Tom Henderson.