Massachusetts Blood Testing Facilities

Represents a LabCorp blood testing facility


Represents a Quest Diagnostics blood testing facility
Blood Testing Centers In State: Massachusetts
LabCorp Blood Testing Centers In Essex County, Massachusetts
LabCorp Blood Testing Centers In Middlesex County, Massachusetts
LabCorp Blood Testing Centers In Norfolk County, Massachusetts
LabCorp Blood Testing Centers In Worcester County, Massachusetts
Quest Blood Testing Centers In Barnstable County, Massachusetts
Quest Blood Testing Centers In Berkshire County, Massachusetts
Quest Blood Testing Centers In Bristol County, Massachusetts
Quest Blood Testing Centers In Essex County, Massachusetts
Quest Blood Testing Centers In Middlesex County, Massachusetts
Quest Blood Testing Centers In Norfolk County, Massachusetts
Quest Blood Testing Centers In Plymouth County, Massachusetts
Quest Blood Testing Centers In Suffolk County, Massachusetts
Quest Blood Testing Centers In Worcester County, Massachusetts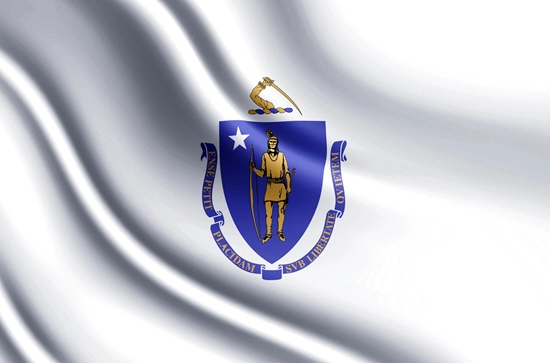 Massachusetts
A fascinating, rich history...idyllic beaches...patriotic landmarks...a broad range of deep forests, small villages, verdant pastures and farmlands...and theater, art, and music. Massachusetts has all of this to offer and more. Here are just a few of the must-see attractions of the Bay State:
The USS Constitution. The battleship is a 54-gun frigate that was launched in 1797 and today sits quietly at the Charlestown Navy Yard. But when you consider the ship's active life, you'll agree that "Old Ironsides" has earned it's relaxing retirement. The boat was built to combat the Barbary pirates who had seized American merchant ships in the Mediterranean Sea and play a role in freeing the captured American sailors and ships. The vessel is still in remarkable condition and will give you a feel for the life of a sailor of that time. The phrase "loose cannon" will never be the same when you see what that meant.

Freedom Trail Some of Colonial America's most iconic landmarks mark Boston's three-mile Freedom Trail as it winds through the old city's narrow

cobblestone

streets to connect 16 historic monuments and attractions. Follow the red brick line and brass medallions in the pavement, from the Visitor Center in the Boston Common to

Bunker Hill and Breed's Hill

.

These areas were the site of one of the earliest battles of the Revolutionary War. They showed that the inexperienced militiamen were able to stand up to the British Army regulars.

The Old State House, Boston's oldest public building, was the scene of the infamous Boston Massacre when five colonists were killed by British soldiers.

Every Step Tells a Story of the American Revolution.
Minute Man National Historical Park and Lexington Green You can trace the route of the British regulars as they marched from Boston in a move that started the American Revolution. Battle Road is part of Minute Man National Historical Park, which also includes North Bridge in Concord, where the Colonials engaged the British in battle. Standing on that bridge will give you a deep respect for the courage of the Minutemen (they were called Minutemen because they were ready for action at a minute's notice) as they went toe-to-toe with the efficient killing machine known as the British Army. Battle Green in Lexington is the site where the very first shots were fired on April 19, 1775. On a nearby boulder are inscribed Captain Parker's words to his men: "Stand your ground. Don't fire unless fired upon, but if they mean to have a war, let it begin here." Reenactments of the battles here and at North Bridge in Concord are held each year on the anniversary of the hostilities.

Tanglewood Concerts The Boston Symphony Orchestra performs in the summer in Lenox, in the heart of the Berkshires. Tanglewood draws a broad range of musicians and music lovers from late June through August. In the Koussevitzky Music Shed, Ozawa Hall, and other venues, residents and guest musicians rehearse, learn, and perform. The concerts offer everything from a full symphony orchestra to soloists, and from student groups to top-name performers. The music of the BSO is often enhanced by the 120 voices of the Tanglewood Festival Chorus. Throughout the summer, the programs may include jazz pianists, string or wind quartets, Medieval music, contemporary works, opera, classics, and other forms and styles.

Mayflower II and Plimoth Plantation. A slight error in navigation, combined with several strong wind gusts caused the Pilgrim ship The Mayflower to go ashore at Plymouth Rock instead of Virginia, which was their original destination. The result was that Plymouth became the first permanent European settlement in New England in December 1620. The Pilgrims were separatists from the Church of England. When you visit Plymouth, you will go back in time and see in vivid detail what daily life was like in the colonial times. Be sure to tour the living history museum, Plimoth Plantation, where costumed interpreters perform the daily tasks of gardening, building, cooking, and military training. Artisans use authentic tools to make objects familiar in the 17th century. Be sure to visit the full-scale reproduction of the Mayflower, Mayflower II, birthed at Plymouth Pier, to learn about the historic voyage from costumed guides representing the passengers and crew.

Salem's Historic Houses. Know for its infamous Witch Trials of 1692, Salem offers a wide range of history and culture, including the House of Seven Gables, immortalized in the book by Nathaniel Hawthorne, whose 1804 birthplace is also open. The 1642 Witch House was the home of Judge Jonathan Corwin, who presided at the witchcraft trials, and it's the only remaining building that's directly connected with the trials. As the center of the China Trade, Salem's streets are filled with homes built by men who grew rich in that era as Captains or merchants. The Peabody Essex Museum explores the China Trade, its participants, and their homes in its extensive collections, which include an entire original 18th-century home from China's Huizhou region, reassembled here and open to visitors. A great way to start your tour is on a two-hour Salem Morning Stroll Historical Tour. You can visit Salem easily from Boston via the Salem High-Speed Ferry.

Island Life on Martha's Vineyard Nowhere in the state can you experience a more idyllic laid-back island life than on Martha's Vineyard, only five miles off the southern coast of Cape Cod. You'll feel the island's relaxed vibe almost from the moment you board the ferry from Woods Hole or New Bedford. "The Vineyard" has six small towns, endless miles of beaches, lighthouses, weathered shingle houses, sand bluffs, protected waters for kayaking, and plenty of ocean for sailing. In its flat, rolling landscape, you'll find working farms with farm stands selling a broad range of fresh produce and dairy. Hop on the Chappy On-Time Ferry to Chappaquiddick, an even smaller island with beautiful protected beaches and the outstanding Mytoi Japanese garden.

Cape Cod Beaches. Located in Wellfleet, Cape Cod is an extended, curving peninsula protruding out into the Atlantic, guarding Cape Cod Bay with its northward curve. Most of its 560 miles of shoreline are long white-sand beaches, backed by dunes of waving seagrass. Look for the uncrowded beaches on the quieter north shore, a long Route 6-A, near Sandwich or Brewster. Chatham and Orleans both have especially scenic white beaches on the Atlantic-facing coast. Cape Cod's beaches are among the most spectacular places in Massachusetts and will add hours of relaxation to your Massachusetts visit.

Faneuil Hall Built in 1740-42, Faneuil Hall was a gift to the city as by merchant Peter Faneuil. Along with a market, it was a place for public meetings used by colonists protesting British taxes and other resentments. In the mid-19th century, it was the scene of anti-slavery meetings, rallies, and speeches. The Ancient and Honorable Artillery Museum, on its top floor, preserves paintings of battles, a long with arms and uniforms. This entire area is almost always boisterous, filled with shoppers, tourists, and workers from nearby offices enjoying the benches that line the wide promenades between the market halls. The halls themselves are filled with dozens of food stalls, pushcarts, shops, restaurants, and cafés.

Harvard University is an attraction in itself, filled with historic buildings and exceptional museums. But

there are many alluring attractions like

shops, restaurants, cafés, and bookstores

close to the university that are

just as appealing to

see.

The Harvard Art Museums now combines three significant collections, each of which formerly ranked as major U.S. art museums. Fogg Art Museum specializes in Italian early-Renaissance art, and the Busch-Reisinger

emphasizes

German and northern European Expressionist art. The Chinese jade and bronzes, Japanese prints, Indian art, and Greco-Roman antiquities at the Arthur M. Sackler Museum

make up

some of the finest collections in the world. Four more world-class museums sit two blocks away on Oxford Street, Harvard's research collections displayed in the Peabody Museum of Archeology and Ethnology, the Mineralogical Museum, the Museum of Comparative Zoology, and the Botanical Museum.

Norman Rockwell Museum.

Americana at its roots!

One of America's most loved artists, Norman Rockwell'

s

legacy is preserved here in the museum containing the world's most extensive collection of his original artworks. Rockwell is best known for his characterization of

small-town

American life, and his representation of the country's ideals. His ability to

tell the stories of

ordinary people and to

impart

nostalgia

and warm

humor, give his paintings warmth and tremendous appeal. Highlights of the collection are favorites from his

Saturday Evening Post

covers, the

Four Freedoms,

and

Stockbridge Main Street at Christmas

.

Must see, for sure!

Museum of Fine Arts and the Isabella Stewart Gardner Museum Two neighboring museums overlooking Boston's Fenway Park trace fine and applied art from the ancient world to modern masters. The Boston Museum of Fine Arts is known for its collections of Impressionist paintings, Asian and Persian fine arts, and works from ancient Greece, Egypt, and the Middle East. An entire American Wing displays outstanding collections of American paintings, decorative sculptures, folk art, furniture, silver, and design from pre-Columbian to Modernist. More than 2,500 works ranging from paintings by Rembrandt and Vermeer to elegant handmade lace and old furniture.

F

enway Park.

Even if you are not a baseball fan, don't cross a visit to this iconic park off your list when in Boston. Initially built in 1912 and rebuilt in 1934, it is the oldest active ballpark in Major League Baseball. The "Green Monster," "Foul Pole," and "The Triangle" must be seen in person to be fully appreciated. The small seating capacity results in an intimate atmosphere and Fenway also hosts other activities: Football, Hockey, Concerts, and Soccer.

Whale Watch at Stellwagen Bank National Marine Sanctuary.

One of

the top whale-watching sites in the world, the Stellwagen Bank has one of the

best places for you to see

several different species of whale, a long with dolphins, porpoise, seals, and other marine life.

Dozens of

individual humpback whales have been identified and named by researchers,

and they all

return each summer. Many of them are females that bring their

babies

to Stellwagen Bank to feed and teach their calves to hunt.

Old Sturbridge Village One of the state's most popular tourist destinations, Old Sturbridge Village, allows you to walk back in time in New England as it was in the early 1800s. From the historic homes, craft shops, stores, to the mills, and farm buildings, you will leave with a deeper understanding of the daily life of farmers, blacksmiths, homemakers, and craftspeople. A working farm demonstrates early farming and gardening, and don't forget to check out the two operating mills using water power to process wool and saw timber for buildings.
With so much to see and do in Massachusetts, you need to be at the top of your game. And that is where we come in.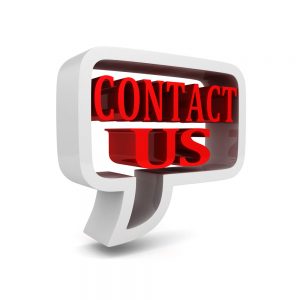 Our Massachusetts hormone replacement clinics off a wide array of services: testosterone replacement therapy (TRT), human growth hormone replacement therapy, sermorelin therapy, and detailed, individualized guidance and recommendations in all aspects of health and longevity.
Our Massachusetts HGH Specialists can help you determine which treatment provides the results that you're looking for at a reasonable price.
Massachusetts Comprehensive HRT Testing Via LabCorp and Quest Diagnostics
To determine if you have low hormonal levels, we will need a blood test.
We work with national health laboratories, Quest Diagnostics and LabCorp to provide hormone testing to patients.
Contact us for a free, no-obligation discussion about the benefits of hormone replacement.
Contact Us Today For A Free Consultation
Dear Patient,
Once you have completing the above contact form, for security purposes and confirmation, please confirm your information by calling us.
Please call now: 1-800-380-5339.
Welcoming You To Our Clinic, Professor Tom Henderson.