Alabama Blood Testing Facilities

Represents a LabCorp blood testing facility


Represents a Quest Diagnostics blood testing facility
Blood Testing Centers In State: Alabama
LabCorp Blood Testing Centers In Baldwin County, Alabama
LabCorp Blood Testing Centers In Calhoun County, Alabama
LabCorp Blood Testing Centers In Cullman County, Alabama
LabCorp Blood Testing Centers In Dallas County, Alabama
LabCorp Blood Testing Centers In Etowah County, Alabama
LabCorp Blood Testing Centers In Houston County, Alabama
LabCorp Blood Testing Centers In Jefferson County, Alabama
Labcorp Center, 790 Montclair Road, Birmingham, Jefferson County, AL, 35213
Labcorp Center, 2217 Decatur Hwy, Gardendale, Jefferson County, AL, 35071
LabCorp Blood Testing Centers In Lauderdale County, Alabama
LabCorp Blood Testing Centers In Lee County, Alabama
LabCorp Blood Testing Centers In Madison County, Alabama
LabCorp Blood Testing Centers In Mobile County, Alabama
Labcorp Center, 1201 Montlimar Dr Ste 175, Mobile, Mobile County, AL, 36609
Labcorp Center, 6701 Airport Blvd Ste A-106, Mobile, Mobile County, AL, 36608
Labcorp Center, 1504 Springhill Ave 1700, Mobile, Mobile County, AL, 36604
LabCorp Blood Testing Centers In Montgomery County, Alabama
LabCorp Blood Testing Centers In Shelby County, Alabama
LabCorp Blood Testing Centers In Talladega County, Alabama
LabCorp Blood Testing Centers In Tuscaloosa County, Alabama
LabCorp Blood Testing Centers In Walker County, Alabama
Quest Blood Testing Centers In Baldwin County, Alabama
Quest Blood Testing Centers In Calhoun County, Alabama
Quest Blood Testing Centers In Etowah County, Alabama
Quest Blood Testing Centers In Jefferson County, Alabama
Quest Center, 513 Brookwood Blvd, Suite 506, Birmingham, Jefferson County, AL, 35209-6892
Quest Blood Testing Centers In Lauderdale County, Alabama
Quest Blood Testing Centers In Madison County, Alabama
Quest Blood Testing Centers In Mobile County, Alabama
Quest Blood Testing Centers In Montgomery County, Alabama
Quest Blood Testing Centers In Morgan County, Alabama
Quest Blood Testing Centers In Tuscaloosa County, Alabama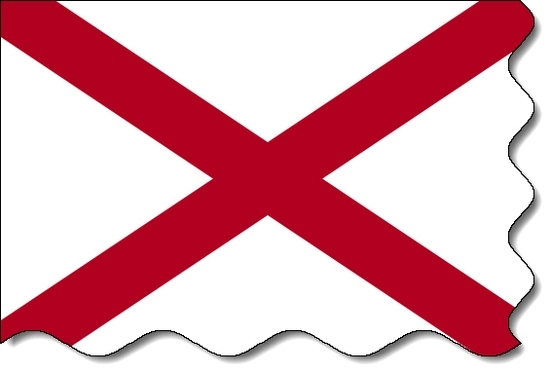 Alabama
Decades ago, the song "Sweet Home Alabama" extolled the virtues of the state, and it resonated deeply with people familiar with the state known as "The Heart of Dixie." With lyrics like "Sweet home Alabama where the skies are so blue; Lord, I'm coming home to you" struck a chord with Alabama's native-born folks and resulted in a boost of tourism to the "Yellowhammer state."
And with good reason. There are attractions aplenty in Alabama. When it comes to cultural and historical sites to numerous parks and beaches, there is enough in "The Cotton State" to keep you busy for a full, rich, and memorable vacation. Let's take a look at what awaits you in a visit to the state:
USS Alabama Battleship Memorial Park. History can be discovered through books and videos. But it can also be felt...and that is exactly what occurs when you step on the deck of this heroic relic from the immense naval battles of WW2 that took place in the Pacific Ocean. This still-formidable battleship is nicknamed "The Mighty A," and was decommissioned after the end of the war. As you stroll through the bridge, mess hall, the captain's cabin, and gaze at the massive gun turrets, you'll develop a deeper appreciation of the sacrifices and bravery of the gallant crew of the Alabama. If that weren't enough to offer, the park is also home to the USS Drum, a WW2 submarine. Enter the sub and experience the claustrophobia that the submariners felt. Then remind yourself that you are not a few thousand feet underwater, dodging depth-charges. The ship and sub are living testimonials to the courage of the men who served in WWII. Located in Mobile.
U.S. Space and Rocket Center The U.S. Space and Rocket Center in Huntsville is the place to discover the history of space exploration, rocket technology, the space race, and the International Space Station. These stories are told through several informative exhibits, interactive experiences, presentations, and a significant collection of spacecraft. Don't forget to drop in at the National Geographic Theater or the Spacedome IMAX for a multimedia presentation. There is also a Mars Climbing Wall for aspiring astronauts.
McWane Science Center. Located in Birmingham, the McWane Science Center makes science fun and is an excellent introduction for children to the scientific progress that has taken us from the stone age to the space age. Everything is here from the latest breakthroughs in science and technology and the museum's aquarium to the effects of climate on water and water-related science like erosion.
Montgomery Museum of Fine Art. The focus of this museum is on American art. Among its most prized works are examples of etchings, watercolors, drawings, engravings, and woodcuts, which are remarkable for their preservation, a difficult task for paper-based media. Prominent American artists like John Marin and Winslow Homer are featured, and there is an extensive exhibit dedicated to regional art and folk artists, with examples ranging from crafts to paintings. Other areas of note include the African art collection, examples of fine porcelain in the decorative arts gallery, and a display of glassworks by leaders in the craft.
Birmingham Museum of Art. Regarded as the premier art museum in Alabama, The Birmingham Museum of Art features an extensive permanent collection, as well as a variety of different exhibits. Among the permanent collection are examples of folk art. The African gallery, Asian gallery, and several works of European art give the museum an international flavor. Take your time enjoying a huge selection of decorative arts, including earthenware, silverwork, furniture, and porcelain creations, as well as numerous paintings by Pissaro and van Rijn. Make sure to take pictures of the scenic tiered grounds and the botanical displays.
Barber Vintage Motorsports Museum. For motorcycle enthusiasts, a stop at The Barber Vintage Motorsports Museum in Birmingham is not an option. The museum is home to an impressive collection of more than 1,400 motorcycles, and span from the earliest and most exotic models to modern marvels of technology and efficiency that are, as the museum boasts, "Moving works of art." If that weren't enough, the museum is also home to many uncommon and desired vehicles, including several models of Lotus. And don't forget to take lessons at the Porsche Driving School.
Talladega Superspeedway For racing fans, a stop at the track billed as "NASCAR'S BIGGEST & BADDEST TRACK" is an absolute must. Owner William "Bill" France Sr. was determined to build a super track that was larger, faster, longer, and more challenging than the Daytona Speedway. After several failed attempts to find and purchase the land, the construction began and crews built the most competitive superspeedway in the world: Talladega Superspeedway. Many weird, unexplainable happenings at the track have led to rumors of Talladega being cursed, possibly by Native American tribes upset by the annexing of their ancestral territory. Visit the track and see what you think!
University of Alabama The University of Alabama in Tuscaloosa is best known for its perennial successful football team. And there is a good reason why: year-in and year-out, the "Crimson Tide" is either the number one college football team in the country or a close runner-up. But there is more to the university than football, way, way more. From its humble beginnings in 1827 with a mere seven-building campus, it now boasts an art gallery; 50-acre arboretum; pre-Civil War classroom; two museums; and several first-class academic curriculums: bachelor's, master's, and doctoral degrees in nearly 200 degree programs, a student/faculty ratio that averages 23:1, and professional programs including law and rural medicine. Stop by for a tour, and see where legends are made, both on the field and in the classroom.
Frank Lloyd Wright Rosenbaum House Museum. Frank Lloyd Wright built over 425 homes, commercial buildings, and other structures. Amazingly, they were all unique, and the Rosenbaum House Museum is no exception to that fact. Located in Florence, the house was built in 1939 for newlyweds Stanley and Mildred Rosenbaum and is the only construction in Alabama designed by Wright. The house has a flat, multi-level roof, and is well-stocked with original Wright-designed furniture. It is the only house of Wright's in the southeast region that is open to the public.
W.C. Handy Home and Museum. While you are in Florence, don't forget to stop at the W.C. Handy Home and Museum. Known as the "father of the blues", the museum is a log cabin where Handy was born and lived and where he wrote several of his iconic songs, including Beale Street Blues and Memphis Blues. Handy's original hand-written sheet music is on display, as well as other personal papers and artifacts and a collection of his musical instruments, including his trumpet and piano, which were used while composing these songs.
Gulf State Park. Gulf State Park has long been a favored destination of RV owners, and here's why: the park has almost 500 full-hookup sites in its campground. There are many popular activities available here: guided nature walks, more than two miles of white, sandy beaches, Lakeside cabins, a beach pavilion, 25 miles of paved walking trails complete with bike lanes, bicyclists, and a world-class golf course. Don't forget to enjoy a boat tour in the Gulf of Mexico.
Mobile Bay. If you just need a week of total relaxation, Mobile Bay is the place. Located on the shoreline of the Gulf of Mexico, this scenic location is home to several beaches, historic areas, fishing, cycling, hiking, tennis, and golf. Nearby Dauphin Island, is a barrier island with a small village with many activities. Don't forget to tour Fort Gaines. The fort was built in the early 1800s and played a significant role in the Battle of Mobile Bay. Birdwatchers will delight in seeing the many bird species in the Audubon bird sanctuary.
Muscle Shoals. The earlier mention song Sweet Home Alabama had a verse: "Now Muscle Shoals has got the Swampers And they've been known to pick a song or two Lord they get me off so much They pick me up when I'm feeling blue Now how about you?" The town is home to the Fame Recording Studios where much of this "picking a song or two" happens. If you can make it to Muscle shoals, be sure to check the studio out. Also, visit the Wilson Lock & Dam, the Gerald Murray Home Center, and enjoy a round of golf at the Shoals Golf Club-Fighting Joe Course.
With so much to do and see in Alabama, you need to be feeling your best.
And that means ensuring your hormone levels are at an optimal balance.
Our Alabama hormone clinics offer a broad range of Hormone Replacement Therapy to qualified patients at several locations statewide.
After our initial assessment of your current hormonal levels, we will design a therapy treatment consisting of Human Growth Hormone (HGH), or Testosterone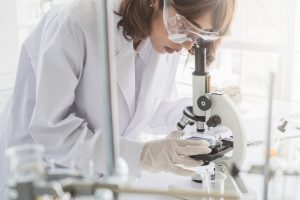 Replacement Therapy (TRT), or sermorelin replacement therapy. Sermorelin is a precursor of growth hormone that signals the pituitary gland to produce more growth hormone naturally.
We may suggest using just one of these hormones. Or we may prescribe a regimen of a combination of two or more treatments.
Our highly-trained staff of medical professionals has decades of experience in the area of hormone replacement.
Also, we will provide you with nutritional advice and assist you in determining what level of fitness activity would be appropriate to ensure you derive the maximum benefit from your hormone replacement therapy.
Give us a call or fill out the contact form on the side of the page and receive a free, no-obligation consultation with one of our hormone specialists.
Remember, Alabama has a ton of activities to enjoy. But to fully enjoy those activities, you need excellent health and robust energy.
And that is what we promise to deliver!
Contact us now and let's get started.
References
https://en.wikipedia.org/wiki/Talladega_Superspeedway
https://www.tripadvisor.com/Attractions-g28922-Activities-Alabama.html
Contact Us Today For A Free Consultation
Dear Patient,
Once you have completing the above contact form, for security purposes and confirmation, please confirm your information by calling us.
Please call now: 1-800-380-5339.
Welcoming You To Our Clinic, Professor Tom Henderson.