Reading Time:
3
minutes
[526 words]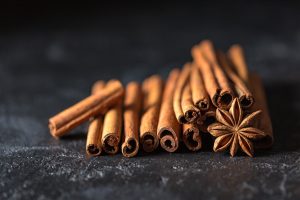 Research has concluded that one of the many adverse consequences of low growth hormone levels is high levels of blood sugar. Human Growth Hormone (HGH) Replacement Therapy has often resulted in stabilizing blood sugar levels. Our HGH treatment regimens are second-to-none, and we go the extra yard by recommending nutritional plans that make our hormone therapies even more effective...and that includes the judicious use of cinnamon.
We've long known that Cinnamon has a wide variety of health benefits and uses. The spice has been popular for centuries (and certainly longer), both for its flavor and herbal-medicinal properties. Cinnamon is widely used in herbal medicine as a treatment for digestive issues and respiratory problems.
In many ways, our knowledge of what these natural remedies can accomplish is lacking, but there have been numerous serious attempts in recent years to certify the benefits of spices and herbs, including Cinnamon.
A study published just this year provides evidence that Cinnamon can help control blood sugar for patients diagnosed with pre-diabetes. The research also infers that Cinnamon can relieve the effects of Pre-Diabetes and push back the onset of Type-2 Diabetes.
Doctor Giulio Romeo is the lead researcher for this Cinnamon/Diabetes Study, printed in the Journal of the Endocrine Society. The goal of this Cinnamon study and other research like it is to find cheap, natural, and scalable methods to help patients with chronically high blood sugar ward off Type-2 Diabetes.
Pre-Diabetics Benefit from Cinnamon Capsules
Other studies have also shown potential for Cinnamon for insulin-resistant Patients. One small study (12 patients) showed that adding Cinnamon to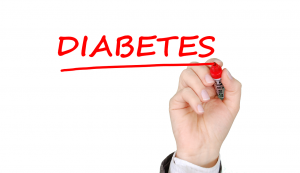 the diet approached the effectiveness of diabetes pills for Type-2 Diabetics. A second larger study (60 patients) showed that patients with Type-2 Diabetes achieved improved Total Cholesterol, Triglycerides, and LDL Cholesterol, a long with lower Blood Sugar.
The problem with these studies is that other researchers have had trouble duplicating the results. This study is important because it examines the effects of Pre-Diabetic patients that are not currently medicated. It's harder to get clean results with Type-2 Diabetics because the medications used to control the condition limit the added potential effectiveness of Cinnamon.
This study involved 51 patients, all of whom were diagnosed with high blood sugar associated with Pre-Diabetes. The experimental group took cassia cinnamon capsules (500mg) three times per day for twelve weeks. Cassia cinnamon is the most widely available form of Cinnamon, and you very likely already have it in your pantry. This study provides firm evidence that the regular addition of Cinnamon to the diet helps maintain stable blood sugar levels.
Future Larger Cinnamon Studies In-Store
It's critical to recognize that this is just a pilot study, and further research is required to further illuminate the benefits of Cinnamon. It's hypothesized that the addition of Cinnamon to the diet is a strong addition to the arsenal of remedies to mitigate the long-term risk of Type-2 Diabetes in sensitive patients. Future research will undoubtedly be more robust.
Growth hormone and cinnamon = powerful tools that team up to annihilate sugar!
Contact us for a FREE, no-obligation discussion concerning the benefits of growth hormone restoration.
Contact Us Today For A Free Consultation
Dear Patient,
Once you have completing the above contact form, for security purposes and confirmation, please confirm your information by calling us.
Please call now: 1-800-380-5339.
Welcoming You To Our Clinic, Professor Tom Henderson.