Reading Time:
3
minutes
[520 words]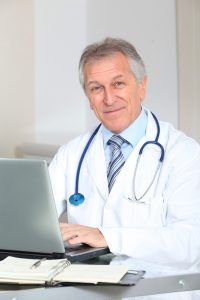 Many people who need health care have the idea that you have to get permission from your regular family physician to see a specialist. That isn't true.
Sadly, the days of the trusted family physician who made house calls, knew you personally, and saw every member of your family for generations is now a thing of the past. Doctors these days are all too often just employees of faceless companies and corporations, and they move from medical business to medical business-like cheap labor moves across borders. And even those doctors who manage to maintain a practice of their own are fenced in by government and insurance company regulations to the point where many complain they can't give their patients the advice and care they want to give them.
There might have been a time when the family physician was your best – or only – gateway to specialist clinics and physicians like ours. But that time is past.
Today, more and more intelligent people are taking back control over their health care from the big medical firms and insurance companies – and doing the research and making the decision to seek expert help – on their own.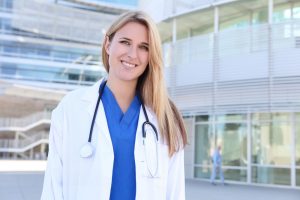 Many general practitioners aren't trained in analyzing the symptoms of adult human growth hormone (HGH) deficiency, or in the new science of hormone replacement therapy (HRT), and so, when you come to their offices showing sexual decline, premature aging, general tiredness, flabby muscles, weight gain, and other symptoms associated with HGH deficiency, they are unlikely to recommend the number one thing they should recommend – a quick and easy test to determine if your HGH levels are too low.
That's where our clinic comes in.
That quick and easy test – using the nation's largest and most trusted laboratories – is the very first thing we do at our clinic.
If your symptoms are caused by HGH deficiency – or not – it's something you want to know right away. If they are, we'll design a customized program just for you to get you back to vibrant health and a better life fast. Why waste months or years of your life on ever-changing diets that don't get to the root of the problem (and so can never work), or drugs that just cover up some of the symptoms while making matters worse in other areas with possible side effects?
Getting to the root of your problems – solving the actual cause-- is what you want. It's very rewarding for us to be able to do exactly that for so many people.
The physicians at our clinics are board certified and highly trained. The HGH we provide is legal and pure. We never use questionable sources. Unlike others, we never try to "sell" you on worthless, high-markup supplements you don't need. Our patients receive exactly the care they need based on the latest science and peer-reviewed studies.
Give us a call or write us through our contact form today. We're standing by to help you. You don't need a general practitioner's permission slip. You can take charge of your own health today!
Contact Us Today For A Free Consultation
Dear Patient,
Once you have completing the above contact form, for security purposes and confirmation, please confirm your information by calling us.
Please call now: 1-800-380-5339.
Welcoming You To Our Clinic, Professor Tom Henderson.