Reading Time:
5
minutes
[1108 words]
"To say testosterone is irrelevant to how healthy you are and your body — that's wrong. I think testosterone is relevant," - Samir Bannout, 1983 Mr. Olympia.
Mr. Olympia. Only 16 former and current Mr. Olympia are on the planet, which puts the holders of that title in a unique, legendary, and select category. The Mr. Olympia bodybuilding contest began in 1965 and was created to see who was the best bodybuilder on the planet.
Mr. Olympia was named by Joe Weider, an early pioneer, and promoter of bodybuilding, reportedly while he was enjoying an Olympia beer with Larry Scott, the first Mr. Olympia.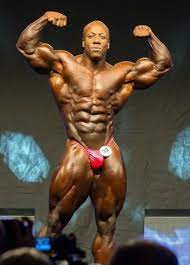 Before this, the winners of prestigious contests like Mr. America and Mr. Universe had no other competition to aspire to since they could only win those competitions once. Consequently, many bodybuilders were reluctantly forced into early retirement.
The Mr. Olympia contest changed the bodybuilding world. To be eligible to compete in Mr. Olympia, a bodybuilder must have won one of the most significant competitions of the era. After the first Mr. Olympia, the former winners had lifetime eligibility.
The qualification standards have evolved, but the idea is still the same: Mr. Olympia is designed for an elite group of the biggest, baddest bodybuilders in the world.
When Mr. Olympia speaks, it pays to listen.
Samir Bannout won the coveted crown in 1983. Also known as "The Lion of Lebanon," Samir has remained passionately interested in the sport and is not shy about expressing his opinions. He recently disagreed with fellow bodybuilder Mike O'Hearn concerning testosterone decline.
Mike O'Hearn is a modern-day bodybuilder with a picturesque, imposing, and monumental physique. Mike is also a widely-read author and shares his insights on training and nutrition. When questioned about his natural status, O'Hearn responded that testosterone levels do not drop as we age.
Bannout disagrees with O'Hearn's Testosterone Claim: 'That's Wrong.'
Samir stated, "Testosterone is very important to have, at least in the middle. You don't want to have low testosterone. I don't think your body can do well on low testosterone. I disagree. If Mike O'Hearn said that, I don't know. Mike is all-natural. Obviously, he doesn't bother with any anabolic or any androgenic [compounds]."
"To say testosterone is irrelevant to how healthy you are and your body — that's wrong. I think testosterone is relevant,"
He further said it is unnecessary to have high testosterone levels of around 1200. He feels that a middle range of testosterone is ideal for men's health. "I'm talking about it from my perspective. If the range is between 200 and 1200 on the scale, at the very least, you should be around 6, 7, or 800 — you'll do very well. There's no need to go to 1200, really. There is no need to. But you definitely don't want to be below the scale or on the low part of the scale. You don't want to be 300 if the scale says 200. It's always good to be in the middle," he said.
Samir continued by saying that men 'all need' testosterone eventually. "Some MDs really don't understand, well some understand endocrinology. They think, 'oh no problem, I don't need to do that.' No, you need to do that, whether you like it or not; at some point, we all need to do that."
Bannout weighed in on his testosterone use several decades after his competition days. He noted that his testosterone levels average around 700 or 800 before recommending that older men consider a testosterone replacement therapy (TRT) regimen.
"So, 7 or 800 is doable, and that's where I am. I'm always about 750. I always keep myself at about 7 or 800. Do I do it with the help of my friend? Yeah, I do but I find it's necessary at my age. Anybody who is over 50 should consider testing because it's actually healthy to be on it than be off." It's necessary to have it within the scale and more above than in the middle of the scale. That's fine. But never low or on the low side," he shared.
Bannout is not the only well-known professional bodybuilder to concur about TRT's benefits. Natural Mr. Olympia John Hansen agreed with Samir's ideas and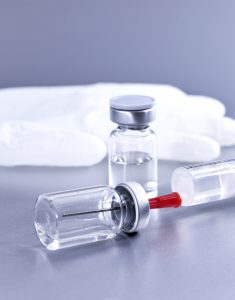 stated he feels better when his testosterone levels are at 800 or 900. "I've been on TRT for five years, and I started when I was 54. And I think my numbers were around 300 when I started. Now, I'm around 8 or 900, and I feel way better. I mean, it's not necessary, but I feel better at 800 or 900," he explained.
Hormone therapy doctor and guru Dr. Rand also chimed in and agreed that testosterone does ebb as men age. However, he thinks O'Hearn is an exception to this rule, given the incredible longevity he's experienced,
The former Mr. Olympia discussed different methods of administration for TRT. "It would be more appealing [a testosterone capsule], but I don't think it would be more effective. Maybe something sublingual [under the tongue] may work, but if you take a tablet down, it's going to be destroyed by the acid in your stomach." So, if it's 100 milligrams, let's say you take it orally, it's going to end up being like 35 milligrams. Absorption is not the same. Come on, man, injectable is fine if you know how to do it. You don't need to complicate things."
Bannout recommended that bodybuilders to Insulin needles to inject testosterone instead of a bigger syringe. "For example, testosterone like cypionate or annotate could be used subcutaneously (applied under the skin). A syringe will do it; you don't need to poke yourself with big needles. You can use this only like a half an inch Insulin – and boom. Nothing, no pain, nothing. Just so I can remind some people, you don't need to use these big [needles]."
Bannout does not give a blanket endorsement to all performance-enhancing drugs.
Just because Samir recommends TRT does not mean he throws caution to the wind concerning other performance-enhancing drugs (PEDs). Recently, he cautioned older competitors to be cautious with steroids. He added that keeping the huge muscles of an active competitive bodybuilder over age 50 could jeopardize their health. He has also sounded the alarm concerning the dangers of insulin. He didn't hold back when discussing the controversial bodybuilding drug. Bannout called Insulin trash and cautioned competitors that if they continue using it, they will be at high risk for premature death.
Bannout approves of TRT even though some bodybuilders may not agree.
Contact us for a FREE, no-obligation discussion concerning the incredible benefits of Testosterone Replacement Therapy (TRT)!
References
https://fitnessvolt.com/samir-bannout-disagrees-mike-ohearn-testosterone-decline/
https://fitnessvolt.com/dr-rand-mike-ohearn-testosterone/
Contact Us Today For A Free Consultation
Dear Patient,
Once you have completing the above contact form, for security purposes and confirmation, please confirm your information by calling us.
Please call now: 1-800-380-5339.
Welcoming You To Our Clinic, Professor Tom Henderson.