Reading Time:
2
minutes
[355 words]
Is it safe to undergo Hormone Replacement Therapy (HRT)? A new study will attempt to answer that question by testing whether the precise timing and sophisticated delivery may enable early menopausal women who receive the benefits of hormones safely and without long-term risks.
Some women experience severe mental and physical effects from menopause that result in misery. Substituting estrogen and progestin might ease complaints like hot flashes, irritability, brain fog, and vaginal dryness.
However, studies have concluded that undergoing hormone replacement therapy (HRT), even temporarily, is risky. In a sizeable, government-funded study called Women's Health Initiative (WHI) released about a decade ago, postmenopausal women who underwent HRT had higher risks of blood clots, strokes, heart disease, and breast cancer.
The study consisted of women ages 50-79, many of whom began HRT when they were over 65 years old and well past menopause.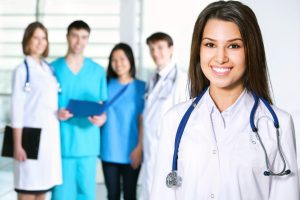 Many doctors have questioned if replacement hormones might be safer if started soon after their hormones started to drop naturally, around age 50 or so. It's a concept called the timing hypothesis.
Initial results from the recent four-year study, called the Kronos Early Estrogen Prevention Study (KEEPS), were presented Wednesday at the annual meeting of the North American Menopause Society in Orlando, Fla.
The study tested two types of estrogen, delivered by either a patch or a pill, a long with progesterone, opposed to a placebo given to 737 other women who were close to menopause. The average age of women in the KEEPS study was 52, or within three years of entering menopause, and none had any indications of heart disease.
Aside from comparing the two different ways to deliver estrogen, doctors dropped the usual dose, from 0.625 milligrams to 0.45 milligrams a day. The progesterone used in the study was administered for only 12 days of the month.
"We tried to simulate as much as we could the regular menstrual cycle hormonal changes," says researcher Sanjay Asthana, MD, director of the Geriatric Research, Education and Clinical Center at the University of Wisconsin in Madison.
References
Risks of Hormones in Early Menopause Challenged
https://www.webmd.com/menopause/news/20121005/risks-hormones-early-menopause-challenged#1
Menopause: Changes and Challenges
https://www.uspharmacist.com/article/menopause-changes-and-challenges
Contact Us Today For A Free Consultation
Dear Patient,
Once you have completing the above contact form, for security purposes and confirmation, please confirm your information by calling us.
Please call now: 1-800-380-5339.
Welcoming You To Our Clinic, Professor Tom Henderson.