Reading Time:
3
minutes
[757 words]
Lake Buena Vista, Fla. Braves top prospect Jordan Schafer spoke for the first time Tuesday about his 50-game suspension for the use of human growth hormone (HGH) . There's a lot the center fielder has been advised not to say."It's not what it seems," Schafer told the Atlanta Journal-Constitution in an exclusive interview at the team's spring training complex. "It's different, but I really can't comment. I have to just let people think (what they will) and move on, and people will see by the way I play when I come back it was nothing like that. I'm the same player I've always been. It has nothing to do with any of that."
Not only is public perception Schafer's enemy, but so is the fact that he rose from No. 27 to No. 1 in Baseball America's Braves prospect rankings after one standout minor-league season. Schafer, 21, led the minors with 176 hits in 2007 one year after hitting .240 in Rome.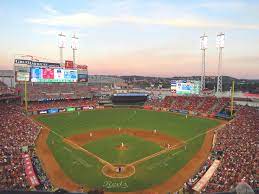 In 136 games at Class A Rome and high-A Myrtle Beach, he batted .312 with 74 extra-base hits."I know I have that label right now and people have a lot of questions about me, but hopefully by the way they see I come back and play that it's an unfair label," Schafer said. When asked if he used HGH, Schafer said: "I can't comment."
He also wouldn't indicate whether he was appealing the suspension or pursuing legal action."It might come out one day but as far as right now, it sucks, but I'm stuck in a spot where I have to say no comment and move on," Schafer said. But if the truth works in his favor, why not reveal it? "It's a lot more complicated than people think," he said.
Schafer was projected as a possible starter for the Braves in center field in 2009. He was sent to Class AA Mississippi with the idea that if Mark Kotsay got hurt, he could be in the major-league mix this year. But five games into the AA season came the suspension, a result from baseball's new investigative department. And losing nearly one-third of the season could rearrange that timetable."It's a big loss," Schafer said. "... but I'm in a position where I'm stuck with this now. I really just have to try to maintain and try to get better, try to move on."
While the Mississippi Braves are off to a 6-19 start, Schafer is playing extended spring training games with young and rehabbing players. He's living at home with his parents in nearby Haines City, Fla.
Schafer said the most difficult time during 20 games he's served so far was going to that first game after the suspension and watching from the press box."I feel like I let down my teammates, and I let down the organization," Schafer said. "I don't want the organization to get the wrong impression of me and say 'Well he's a bad kid now, we don't want him' or 'Trade him.' I want to play my whole career in Atlanta. The organization has been great to me. I want people to think the same of me."
During his first big league camp this spring, Schafer became known for his swagger. He drives a Hummer, has a Nike contract, and walks with his chest out. But now, looking back, some of that swagger might have been a defense mechanism. The investigation started during spring training, including the questioning of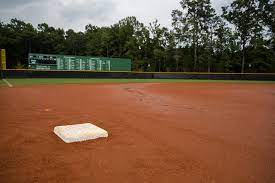 teammates." Truthfully I don't know how I had as good a spring training as I had with that in the back of my mind," said Schafer, who hit .316. "... At some point, it's kind of nice to get it over with, because now I can go back and just play. But at the same time I know when I go to visiting parks, I'm going to get harassed."Schafer keeps three calendars one in the car, one in the bathroom, one in the kitchen at his parents' home.
He checks off the days until May 31, when he can return."I know what kind of player I am," Schafer said. "I know my work ethic, how my workouts are in the offseason. I know the truth. But if I go out and I'm 2-for-20, people are going to go 'See, it was that.' I know what I'm going to go through. I'm mentally prepared for that. I just have to go out and take care of business. If I go out and play well, it'll all go away."
Contact Us Today For A Free Consultation
Dear Patient,
Once you have completing the above contact form, for security purposes and confirmation, please confirm your information by calling us.
Please call now: 1-800-380-5339.
Welcoming You To Our Clinic, Professor Tom Henderson.