Reading Time:
3
minutes
[633 words]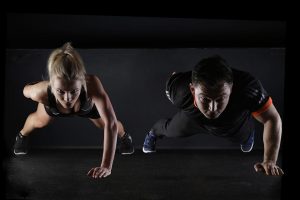 If you're interested in getting treatment for Testosterone Deficiency, it's essential to understand the range of therapeutic options available. The landscape of HRT Therapy has been changing rapidly over recent years, much to the benefit of men with Low-T and other forms of Hormone Imbalance. Testosterone Injection devices are becoming more sophisticated, and there are even new methods of Testosterone Treatment that have become available to doctors and patients over the last year.
While Testosterone Patches, Injections, and Creams have been the main options since the nineties, there has been a frustrating vacuum of options for Oral Testosterone. Methyltestosterone was the first Testosterone Pill, but the risks associated with the formulation caused it to fall out of favor. While Methyltestosterone does increase circulating Testosterone Levels, it does so at a price. In the 1970s, researchers discovered that Methyltestosterone had the potential to cause liver damage, especially when used long-term. So since that revelation, There just hasn't been a good Oral Testosterone Option on the market until now.
Tlando Gives Men a Testosterone Alternative They've Been Missing
Tlando is among the most exciting advances in Hormone Therapy Technology in 2022. Tlando is exciting because it's a member of a brand new selection of Oral Testosterone Gelcaps that achieved FDA Approval this year, along with Kyzatrex and Jatenzo. While Testosterone creams are also relatively easy to use, a pill is always going to be the most desirable choice for most patients.
All three of these quality Low-T Options are derived from Testosterone Undecanoate. Tlando is a medication that was developed and is distributed by Lipocine Incorporated. The Biopharmaceutical company strongly emphasizes research and products related to Hormone Imbalance.
How to Take Tlando
Tlando is designed to be taken twice daily—One when you wake up and one in the hours before bed. The pills should always be taken with food and are 112.5 mg each. Lipocine has a second product in development named TlandoXR. This alternate formulation of Tlando is intended to be taken once daily, making it even simpler to follow an effective HRT Regimen and get results.
All forms of Testosterone Replacement Therapy should only be taken with a doctor's prescription, including Tlando. In order to ensure that Tlando is working properly for the patient, they should return to have their Testosterone Levels checked after 21-28 days. If Serum Testosterone Concentrations are in the ideal range of 300-1080 ng/dL, Tlando is working as intended, and the patient can continue their HRT health journey!
If Testosterone Levels are outside of this range, you may have to switch to another Hormone Treatment that meets your specific biological needs. Every man has a unique physiological relationship to Testosterone, but most men with hypogonadism should find their needs effectively met by Tlando.
Tlando Can Help Relieve Low Libido, Improve Lean Muscle, and More!
Tlando is for men that are struggling with the ill effects of Testosterone Deficiency. The condition is most strongly associated in the public consciousness by a lack of sexual energy and libido. Low-T kills romance and passion, and it also drains energy and leaves men feeling exhausted and zapped. Men with low Testosterone Levels are in danger of many potentially harmful or even fatal health problems, including diabetes, heart disease, osteoporosis, obesity, and more. There are even growing warnings that Low-T can lead to cognitive and emotional issues such as fuzzy memory, anxiety, and depression.
If you think that Testosterone Deficiency may be negatively impacting your health, happiness, and well-being, there's no better time to reach out to a certified HRT Professional. Positive research regarding Low-T Therapy has continued to pile up in recent years, and our understanding of the risks and side effects associated with the treatment allow us to screen patients more accurately and tailor Hormone Therapy to the individual!
Contact Us Today For A Free Consultation
Dear Patient,
Once you have completing the above contact form, for security purposes and confirmation, please confirm your information by calling us.
Please call now: 1-800-380-5339.
Welcoming You To Our Clinic, Professor Tom Henderson.