Reading Time:
3
minutes
[600 words]
Welcome to our clinic! We are proud to offer Testosterone Replacement Therapy (TRT), Human Growth Hormone (HGH) Replacement Therapy, and Sermorelin treatment regimens. Our hormone treatments are cutting-edge, dynamic, safe, and cost-effective.
But we don't stop at hormone replacement. To ensure that you will receive the maximum benefits from our hormone therapies we offer detailed programs in many aspects of holistic health: stress control, sleep, fitness, nutritional supplements, and nutrition. And that includes an often overlooked drink: Beet juice.
Beet juice has long been known to deliver several significant health benefits: an increase in stamina, better circulation, lower blood pressure, and assisting the liver in its many vital functions.
But there is still another advantage from beet juice: brain health. These significant health benefits make a convincing case for drinking beet juice on a regular basis...even though it's not something many people are in the habit of drinking regularly.
Get Smarter with Beets
The findings on brain health come from Wake Forest University and were reported in Nitric Oxide: Biology and Chemistry.
It was already known that beets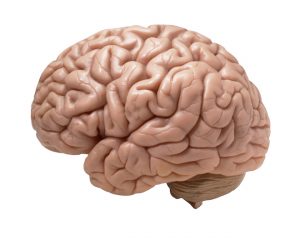 have a high concentration of the compound nitrate, which gets converted to nitrite (a vasodilator, which means it expands blood vessels) when it comes into contact with the healthy bacteria that live in the mouth.
In this study, seven adults (all age 70 or older) each consumed 16 ounces of beet juice with breakfast for two days and then had a regular, healthy lunch and dinner (which also included some healthful nitrates).
They then had MRI scans to measure blood flow through their brains.
At the same time, the control group of seven adults of the same age sat down for two days to a diet that emphasized low-nitrate foods, also followed by MRI scans.
The two groups then switched diets for another two days and had new MRI scans.
Research finding: Drinking beet juice carried increased blood flow to the white matter of the frontal lobes of the brain, which is the area most strongly associated with the degeneration that leads to dementia.
Beet juice has an earthy, slightly sweet flavor but leaves a sour aftertaste.
As a result, some people like to add a small amount of apple juice as a sweetener.
Many markets now carry beet juice, and some also sell beet juice–extract capsules, for those who have trouble getting it down in the raw form. Another option is to purchase beet juice powder and mix it with water.
The study tested only beet juice, not whole beets, though lead author Daniel Kim-Shapiro, Ph.D., director of Wake Forest University's Translational Science Center, stated that he believes these would be similarly healthful.
Other good sources: Dr. Kim-Shapiro noted that kale, spinach, celery, and cabbage are also good sources of nitrate — he suggests that you might make a "brain cocktail" by juicing some of these foods together in whatever proportion tastes best to you.
What About Safety?
There are a few groups of people who may need to avoid consuming nitrate-rich beet juice and extract, including those who have or have had nitrate-containing kidney stones and anyone taking nitroglycerin or Viagra.
Since beets have high sugar content, people with diabetes should not drink beet juice either, and indeed, if you have any chronic medical condition, you would be well-advised to check first with your doctor.
But if you like beet juice and your doctor gives you the okay, get after it...and enjoy the healthy benefits!
Remember this formula: Hormone Replacement Therapy combined with powerful nutrition = unsurpassable health and longevity!
Reference
9 Impressive Health Benefits of Beets
Contact Us Today For A Free Consultation
Dear Patient,
Once you have completing the above contact form, for security purposes and confirmation, please confirm your information by calling us.
Please call now: 1-800-380-5339.
Welcoming You To Our Clinic, Professor Tom Henderson.