Reading Time:
< 1
minute
[234 words]
PARIS -- Women who start hormone replacement therapy (HRT) soon after menopause do not show higher cancer incidence within 16 years, according to a Danish study published on Tuesday that fuels scientific discord over the treatment's safety.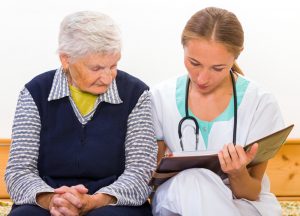 Indeed, women who took HRT in the investigation had a significantly lower risk of dying or developing heart problems, the researchers wrote in a paper published on the medical website: bmj.com.
The new study was hailed by a menopause awareness group, but a researcher who led a wider probe into HRT said it was worryingly underpowered.
HRT has been shrouded in controversy since a Women's Health Initiative (WHI) study in 2002 reported a higher risk of breast cancer for women who take it, a finding echoed by the Million Women Study (MWS) a year later.
"We found a significantly decreased risk of... death, heart failure or myocardial infarction (heart attack) when hormone replacement therapy was started early in postmenopause," wrote the Danish team.
"(T)his finding was not associated with an increased risk of cancer, stroke, deep vein thrombosis, or pulmonary embolism."
The MWS stirred up a storm when it claimed HRT boosted cancer risk by between 30 and 100 percent, a finding criticized by other scientists who claimed the study method was flawed.
Contact us for a FREE, no-obligation discussion concerning Hormone Replacement Therapy.
Reference
Hormone therapy 'not a cancer risk', new study finds
Contact Us Today For A Free Consultation
Dear Patient,
Once you have completing the above contact form, for security purposes and confirmation, please confirm your information by calling us.
Please call now: 1-800-380-5339.
Welcoming You To Our Clinic, Professor Tom Henderson.