Reading Time:
4
minutes
[1010 words]
The Importance of Coffee
At our clinics, we specialize in several methods of hormone replacements: Human Growth Hormone (HGH) Replacement Therapy; Testosterone Replacement Therapy (TRT ), and Sermorelin Therapy. But in addition to hormone replacement, we also provide detailed nutritional advice to ensure we are providing our clients with the latest developments and research into the exciting world of nutrition. And that includes a popular wake-up morning beverage: coffee.
Our love affair with coffee has a long history. One of Napoleon's diplomats Talleyrand commented that coffee "should be hot as hell, black as the devil, pure as an angel, sweet as love."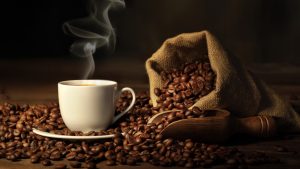 Bach composed an entire cantata praising coffee, writers dealing with writer's block, and students pulling all-nighter's for exams depending on it, and, according to legend, a Pope gave his blessings to the black stuff.
In one of the most famous retorts known, Lady Astor once wisecracked that if she were Winston Churchill's wife, she'd poison his coffee. Churchill's response was priceless: "If I were married to you, I'd drink it."
Coffee is omnipresent, spanning across history and throughout all four corners of the globe. And more and more, science is proving its real benefits.
University of Harvard scientists has conducted numerous studies on coffee for decades. Recently, researchers declared they had discovered six new human genes linked to the brew and verified the existence of two others.
The Nurses' Health Study concluded that coffee provides protection from type 2 diabetes and cardiovascular disease. Research continues to follow up on earlier findings that it protects against Parkinson's disease.
Harvard's research is just a fraction of an emerging picture of coffee as a potentially potent Elixir against a plethora of ailments, from cancer to cavities.
Sanjiv Chopra, a professor of medicine at Harvard Medical School and Harvard-affiliated Beth Israel Deaconess Medical Center, has been so enthralled he's become something of a coffee proselytizer. A well-known author, Chopra included a chapter on coffee in his 2010 book, "Live Better, Live Longer."
Chopra initially uncovered the protective effects of coffee when a study found that coffee drinking decreases levels of liver enzymes and guards the liver against cancer and cirrhosis. He questioned students, residents, and fellows on the liver unit to ask patients about their coffee habits, and the results were astounding: none of the patients with liver problems drank coffee...not a single one!
Chopra practices what he preaches, drinking several cups a day, and motivates others to do the same. Other researchers are more cautious in their findings, but they're sufficiently convinced enough to continue investigations into the benefits.
Alberto Ascherio, a professor of epidemiology and nutrition at the Harvard T.H. Chan School of Public Health and a professor of medicine at HMS, has studied coffee's potential anti-Parkinson's effects
That research concluded that several cups of coffee daily slashed disease risk almost in half compared with little or no caffeine.
Professor of Nutrition and Epidemiology and Professor of Medicine Frank Hu, who heads the diabetes section of the Nurses' Health Study, is interested in whether coffee drinking affects total mortality.
"I'm not a huge coffee drinker, two to three cups a day," Hu said. "[But] I like it and, thinking about the extra benefits, that's comforting."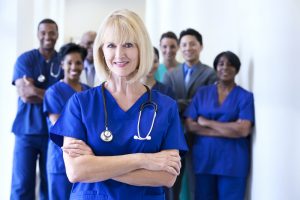 Recently, a Harvard team led by then research associate Marilyn Cornelis (now an assistant professor at Northwestern University) uncovered coffee's impact on the human genome, discovering six new genes related to coffee consumption and reconfirming two others found earlier.
The six genes included two linked to metabolism, two similar to coffee's psychoactive effects, and two whose precise purpose in coffee consumption is unknown, but which are connected to lipid and glucose metabolism.
Daniel Chasman, an associate professor of medicine at HMS and associate geneticist at Harvard-affiliated Brigham and Women's Hospital, who assisted Cornelis in the study, said caffeine consumption habits are highly heritable and the genes they discovered may explain about 7 per cent of the heritability.
That's a significant amount, he insisted, considering how powerful an influence culture plays on coffee consumption.
Though the links between coffee and better health have become substantially more apparent, what exactly delivers the benefit remains uncertain. Caffeine alone does not explain the effects. Why? Because some of the health advantages are seen with decaf, which has caused researchers to turn their attention to the multiple other active compounds — including antioxidants such as chlorogenic acid — in your morning cup of Joe.
"Coffee is a complex beverage. It's tough to pinpoint which component of coffee is responsible for the benefit," Hu said. "There are numerous bioactive compounds."
Other highlights from Harvard research include:
A 2005 study looking at concerns that excess coffee raised blood pressure found no connection between higher blood pressure and coffee and found some evidence that it improved blood pressure.
Regular coffee drinking was related in a 2011 Harvard study to diminish the risk of a deadly form of prostate cancer.
A 2011 study found that drinking four or more cups a day lowered the rate of depression among women.
A 2012 study linked three cups a day to a 20 per cent decreased risk of basal cell carcinoma.
A 2013 Harvard study connected coffee drinking to a lower risk of suicide.
A 2013 Harvard analysis of 36 studies that included more than a million people found that heavy coffee drinking did not boost the risk of cardiovascular disease and that three to five cups of coffee daily provided significant protection against heart disease.
A 2014 Harvard Chan School study determined that increasing coffee consumption by more than a cup a day over four years lowered type 2 diabetes risk by 11 percent.
The same study showed that those who cut their coffee consumption by more than a cup a day heightened their type 2 diabetes risk by 17 percent.
"That first cup of coffee in the morning is happiness," Chopra said. "It's a real joy."
Contact us for a FREE, no-obligation of the benefits of hormone replacement.
Reference
20+ Good Health Reasons To Drink Coffee
Contact Us Today For A Free Consultation
Dear Patient,
Once you have completing the above contact form, for security purposes and confirmation, please confirm your information by calling us.
Please call now: 1-800-380-5339.
Welcoming You To Our Clinic, Professor Tom Henderson.