Reading Time:
3
minutes
[654 words]
Testosterone Replacement Therapy Lowers Heart Attack Risk
You've heard the commercials and seen the advertisements from law offices concerning the risks of testosterone replacement therapy (TRT).
Maybe you believed what you observed, and you're convinced that testosterone therapy increases the risk of severe health hazards, especially heart attacks.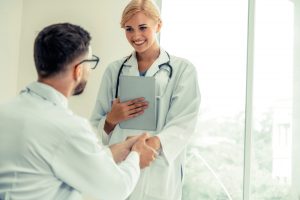 However, a recent study has concluded the exact opposite: high levels of testosterone are linked to a lower risk of fatal heart attacks and strokes and lowers overall mortality for men.
There's no question that the role testosterone plays in maintaining men's health is complex and controversial.
Dire warnings of severe, adverse health consequences contrast sharply with promises of renewed vigor, strength, and sexual prowess.
Naturally, this begs the question: who or what to believe?
A Recent Study Provides Some Surprising Answers
Dr. Kay-Tee Khaw, a professor of clinical gerontology at the University of Cambridge School of Clinical Medicine in England, conducted a 10-year study of testosterone's effects on men.
The study concluded that men with high levels of testosterone experienced more health benefits than men with low or average levels of the hormone.
Specifically, men in the higher 25% of testosterone levels had a whopping 41% lower risk of suffering a heart attack, a stroke, cancer, and all other cardiovascular problems, compared to the men in the lower 25%.
In an interview, Khaw stated that "Low testosterone seems to predict increased [risks] of total mortality in cardiovascular disease as well as cancer."
The study measured the testosterone levels of men in the 40-79 age range who did not have cardiovascular disease or cancer at the beginning of the survey. They entered the research group from the years 1993 to 1997 and remained in the study until 2003.
The results of the survey are as follows: 825 men died during the trial period. The scientists measured their testosterone levels by frozen blood samples the men provided when they entered the study.
Later, their levels were compared to the men still alive at the conclusion of the study.
According to Khaw, the relationship between death from cardiovascular disease and testosterone levels was similar to other common risk factors
(cholesterol levels, high blood pressure, etc.).
She concluded that low testosterone levels ("Low-T") were linked to increased risk of a heart attack in men who did not have other risk factors.
Khaw further stated that the findings pointed toward the benefits of testosterone replacement therapy (TRT), but also said that men considering TRT should proceed with caution and be aware of the latest research.
Khaw made an analogy to hormone therapy (HRT) in women. The early results of HRT were promising, and the evidence pointed to HRT delivering protection for postmenopausal women from cardiovascular disease.
However, further research could not validate those early promising results. In fact, some of the later studies arrived at the opposite conclusion.
She added that "The anxiety about testosterone supplementation is that high testosterone may be a risk factor for prostate cancer." The study only considered natural levels of testosterone, not supplemental testosterone.
Why You Need Our Clinic
So now you've read the results of the survey. TRT has the potential to ward off the severe illnesses of aging. Testosterone is the primary male hormone that is responsible for building muscle, making men healthy, burning fat, and having a healthy libido.
Athletes, bodybuilders, weightlifters, and physicians are all in agreement that testosterone replacement therapy works when it comes to muscle and strength.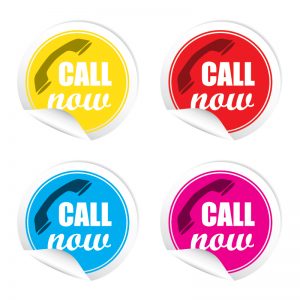 But TRT must be done safely, and only under professional medical monitoring. And that's our specialty. At our clinic, we have the training, equipment, and experience to ensure that you will obtain the maximum benefit from testosterone replacement therapy in a safe, efficient manner.
We understand the causes of low testosterone, as well as the effects of low testosterone, and the exciting benefits of restoring your hormones to a healthy level.
Let's get going! Contact us.
References
https://www.sciencedaily.com/releases/2016/04/160403195920.htm
https://psychcentral.com/news/2016/04/05/testosterone-therapy-may-lower-heart-attack-risk-in-older-men-with-low-t-levels-heart-disease/101340.html
Contact Us Today For A Free Consultation
Dear Patient,
Once you have completing the above contact form, for security purposes and confirmation, please confirm your information by calling us.
Please call now: 1-800-380-5339.
Welcoming You To Our Clinic, Professor Tom Henderson.