Reading Time:
5
minutes
[1071 words]
Judge Vacates $140 Million Verdict in Testosterone Lawsuit
A federal judge has vacated a massive 140 million dollar verdict over testosterone replacement therapy (TRT) treatment after concluding that the jury's finding was inconsistent.
The lawsuit was filed by Jeffrey Konrad, a Tennessee resident. Konrad claimed in his filing that he suffered a heart attack after two months of testosterone therapy using AndroGel, a topical gel that is used to treat low testosterone ("Low-T") in older men.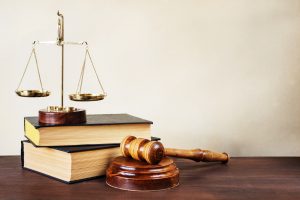 AndroGel is manufactured by the large Chicago-based pharmaceutical company AbbVie.
In October 2017, a jury awarded Konrad $140,000 in compensatory damages and $140 million in punitive damages after finding that AbbVie was negligent and misrepresented the possible adverse side effects of AndroGel. Konrad claimed that AndroGel was directly responsible for his heart attack.
However, Chicago U.S. District Judge Matthew Kennelly ordered a retrial of the lawsuit. Kennelly stated that the jury's finding on the negligent claim was inconsistent with its decision to find AbbVie not liable on a different issue as both claims involved determining if AndroGel was extremely and exceptionally dangerous -- and thus provoked his heart attack.
Judge Kennelly rejected AbbVie's assertions concerning the lack of evidence, saying he did not believe a jury would be unreasonable to use the evidence submitted to conclude AbbVie could be held liable.
However, the judge said that in this case, the jury had ignored their instructions concerning deliberation, and had tried to split legal hairs in determining AbbVie should pay for being negligent in its promotion of AndroGel, even if the jury was unsure the evidence indicated the drug had caused Konrad's heart attack.
And the judge denied the plaintiffs' attempt to preserve their massive payout, saying he could not allow the new trial to be limited only to reconciling the inconsistent findings on liability and negligence.
"In this case, one of the key disputed issues was causation, specifically whether AndroGel caused Konrad's heart attack. The jury was given a single causation instruction that covered all of the claims," Judge Kennelly wrote.
He continued: "Thus the issue of causation on the two claims that have to be retried due to the inconsistency of the jury's verdicts is anything but 'distinct and separable' from the issue of causation on the misrepresentation claims. For this reason, the court concludes, it would be impossible to limit a new trial to the inconsistent claims 'without injustice'"
The jurors agreed with AbbVie on the claim of strict liability. But in a different conclusion, they also determined that the company was negligent and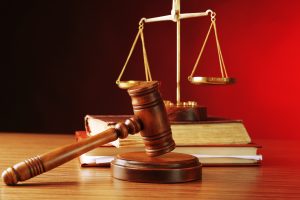 misrepresented the drug.
"When this happens, the court cannot accept one of the two inconsistent verdicts while discarding the other; both of them have to go," Kennelly explained.
The judge also found that two other fraud claims -- misrepresentation by concealment and intentional misrepresentation -- could not stand given his conclusion.
Under Tennessee law, claims for negligence and strict liability both have a high standard that requires jurors to find that AndroGel was "unreasonably dangerous."
The plaintiff attorneys could not provide evidence of negligence outside of manufacturing a defective product that caused Konrad's heart attack -- which the jury concluded that AbbVie did not do.
"Konrad has not articulated any theory, supported by evidence, of how AbbVie's breach of its duty of care could have been the cause in fact and legal cause of Konrad's heart attack," Kennelly wrote.
Konrad has subsequently recovered from his heart attack.
AbbVie did not immediately respond to a request for comment. Konrad's lawyer also did not respond to a request for comment.
However, the Issue is Not Settled
Other testosterone trials have occurred, are ongoing, or will happen shortly.
Nationwide, AbbVie says that it is facing approximately 4,500 legal cases filed by plaintiffs who claim that AbbVie's warning about the risks of cardiovascular disease, strokes, and blood clots as side effects of AndroGel was inadequate.
In December 2017, Judge Kennelly threw out a jury's verdict that awarded $450 million in punitive damages but no compensatory damages to Jesse Mitchell, an Oregon resident. Mr. Mitchell suffered a heart attack after beginning TRT with AndroGel.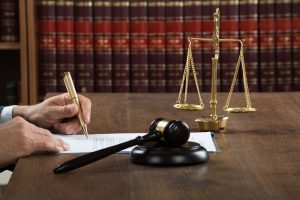 In a retrial last March, the jury ordered AbbVie to pay Mr. Mitchell $3.2 million.
The two lawsuits of Konrad and Mitchell are two of the four that have gone to trial so far. In the other two cases, AbbVie prevailed.
The case is In Re: Testosterone Replacement Therapy Products Liability Litigation, U.S. District Court, Northern District of Illinois, No. 14-cv-01748.
Thousands of these low testosterone lawsuits have been consolidated in federal court and assigned to Judge Kennelly to oversee. Many of the suits date back to 2014 and argue that TRT is not only ineffective but injurious and damaging.
Also, the plaintiffs allege that even though the therapy was approved by the U.S. Food and Drug Administration (FDA) solely to treat Low-T, the companies engaged in deceptive advertising by claiming that testosterone could treat anxiety, depression, cancer, AIDS, and diabetes.
The lawsuits further claim that the drug companies invented a non-existent condition they called andropause, or Low-T, which could be treated with their medicines.
But All is Not Going Smoothly for the Plaintiffs and their Attorneys
In June of 2017, a Chicago jury found AbbVie not liable for any of the medical problems of plaintiff Robert Rowley. Also, the jury determined that AbbVie was not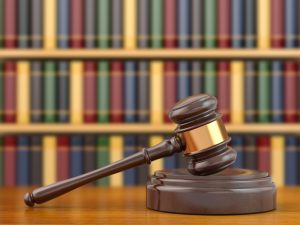 guilty of deceptive marketing, the product's labeling was not deceiving, and was not fraudulent.
In similar trials in January and May, juries likewise ruled in AbbVie's favor on all counts.
According to published reports Eli Lilly, Endo, GSK, and Auxilium Pharmaceuticals have all agreed to tentative settlements to close the majority of testosterone replacement therapy litigation aimed at them.
The plaintiffs in the testosterone replacement drug bellwether trials are represented by a number of attorneys from multiple firms, including Seeger Weiss LLP, of New York; Simmons Hanly Conroy, of Alton; Meyers & Flowers, of St. Charles; Heard Robins Cloud, of Santa Monica, Calif.; Beasley, Allen, Crow, Methvin, Portis & Miles, of Montgomery, Ala.; and Levin, Papantonio, Thomas, Mitchell, Rafferty & Proctor, of Pensacola, Fla.
AbbVie is defended by the firms of Dechert LLP, of Chicago and Philadelphia, and Paul, Weiss, Rifkind, Wharton & Garrison, of New York.
Contact us for a FREE, no-obligation discussion of the benefits of Testosterone Replacement Therapy (TRT).
References
Judge Vacates $140M Verdict in Case Over Low-T Treatment Because of Inconsistent Findings
Judge Tosses $140M Testosterone Verdict
Contact Us Today For A Free Consultation
Dear Patient,
Once you have completing the above contact form, for security purposes and confirmation, please confirm your information by calling us.
Please call now: 1-800-380-5339.
Welcoming You To Our Clinic, Professor Tom Henderson.