Reading Time:
2
minutes
[357 words]
At our clinics, we offer a broad range of growth hormone replacement options. All of the brands available are similar, but continued research has found that there are subtle differences between brands, and there is no one size that fits all. For many of our clients, Serostim has worked wonders for rejuvenating their bodies and making them feel alive again.
Serostim is one of our many "go-to" options due to its long track record of safety and efficiency. Let's take an in-depth look at Serostim.
Serono offers Serostim® [somatropin (rDNA origin) for injection], the only growth hormone approved by the U.S. Food and Drug Administration for the treatment of HIV-associated wasting or cachexia. Through SeroCare®, Serono offers comprehensive support to healthcare providers and patients including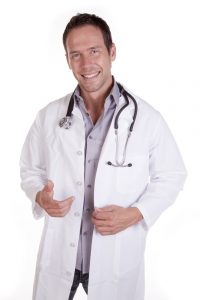 education and appropriate access to care and treatment.
Serostim® (recombinant human growth hormone) works by interacting with specific cells to restore and build lean body mass (LBM). LBM includes muscle, organ tissue (excluding fat), and body fluids.
It is the only growth hormone approved by the U.S. Food and Drug Administration for the treatment of AIDS wasting or cachexia. Serostim® is mammalian cell-derived and produced using recombinant technology.
Clinical trials show that Serostim® has been effective in the treatment of AIDS wasting or cachexia. FDA approval is based on clinical studies up to 12 weeks in duration that analyzed body weight and lean body mass as an intermediate measure of Serostim®'s efficacy for AIDS wasting. A further study is underway to evaluate the full impact of Serostim® on patients' physical endurance and quality of life.
Serostim® must be used in conjunction with antiretroviral therapy. 76% of patients evaluated at week 2 of treatment had weight gain. Patients who continue to lose weight at week 2 should be reevaluated for concurrent opportunistic infections or other clinical events. The recommended duration of treatment is 12 weeks. No significant additional treatment benefit was observed in patients receiving therapy beyond 12 weeks. There are no data available from studies for patients who start, stop and restart treatment.
Contact us for a FREE, no-obligation discussion of the benefits of growth hormone replacement with Serostim.
Contact Us Today For A Free Consultation
Dear Patient,
Once you have completing the above contact form, for security purposes and confirmation, please confirm your information by calling us.
Please call now: 1-800-380-5339.
Welcoming You To Our Clinic, Professor Tom Henderson.