Reading Time:
5
minutes
[1058 words]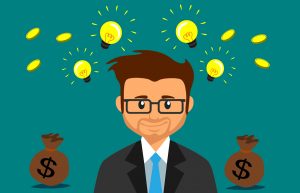 He was a highly sought-after investment advisor whose advice had made many families wealthy and secure. Before he got sick, he would even stay up late at night to study new technologies and startups, which might be the next big thing.
But his life took a turn when he started experiencing the symptoms of adult-onset HGH deficiency. Despite his successful career and strong relationships, he struggled with a lack of energy, decreased libido, and depression. Despite his initial reluctance, he eventually sought out HGH therapy, which improved his life.
Human growth hormone injections have literally enhanced the lives of many people who utilize this medication to treat many of the ills associated with low HGH and AOGHD (Adult onset growth hormone deficiency, also diagnosed as hypopituitarism in circumstances).
The man, we'll call him David, had always been a high achiever. He was a skilled trader, researcher, and empathetic advisor known for his sharp mind and unwavering dedication to his clients. He had a loving wife, children, and a close-knit group of friends and family. But despite all of these blessings, David felt like something was missing. His quality of life was in decline.
He was experiencing night sweats, hot flashes, memory difficulties, low energy, mid-day fatigue, and other symptoms. Low HGH affects everyone differently, but one thing is usually broadly the same, the quality of life factor seems to decline.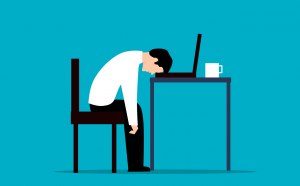 He had always been energetic and motivated, but suddenly he felt tired and sluggish all the time. His sex drive disappeared, and he lost interest in activities he once loved. Worst of all, he was battling depression, feeling hopeless even on his best days.
David's wife noticed the change in him and encouraged him to see one of the board-certified doctors at our clinic. As an aside, our endocrinology physicians can write you a prescription to get your blood drawn at a local LabCorp or quest diagnostics facility local to you in your area.
And so, after a series of blood tests to measure his hormone levels, it was determined from his blood panel that he was suffering from adult-onset HGH deficiency. Despite the initial shock, David was determined to do whatever it took to feel like himself again.
He started HGH therapy with our hormone medical center– his personal physician at our clinic tailored a program and prescription just for him based on his history, metabolism, concerns, and tests – and was amazed by the results. Within a few weeks, he noticed a significant improvement in his energy levels and mood.
He could return to his old routines, and his interest in sex was restored. David said after a few weeks, he and his wife were glowing with joy after his sexless marriage was restored to its youthful vigor and passionate intimacy. It was like having a second honeymoon, albeit a honeymoon that endured continuously into the future.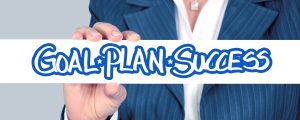 But perhaps most surprisingly, his investment skills seemed sharper than ever. He was able to make better decisions and provide more insightful advice to his clients. He described his mind as feeling like it was more oxygenated, and that was a fascinating anecdotal description of his mind feeling supercharged.
He attributes this newfound clarity to the improvement in his overall well-being, thanks to the injectable HGH therapy protocol he received from our HRT clinic. His client list has grown and grown, and by studying in his off hours, he even became a full-fledged expert on Bitcoin, opening up a whole new field of investments for the portfolios of his clients and their families.
David's story is just one of many that illustrate the impact of HGH deficiency on adult men. Although it can be complex and often taboo to discuss, it is essential to recognize the symptoms and seek treatment if necessary. With proper HGH levels, men can experience improved physical and emotional well-being and, in some cases, a renewed zest for life.
David says he is high on life by an order of magnitude thanks to the HGH injections. While results always vary, it's great to know that millions of people have life-changing benefits from this fantastic drug that was thought to have been first discovered in the late 1950s, circa 1959. Sixty-three years later, give or take, so many studies have been ordered on HGH that its benefits are well known and established in the medical community, yet opinions on it still vary widely. One thing is sure; we have a lot of happy patients across the 50 states who have pursued hormone optimization with our doctors.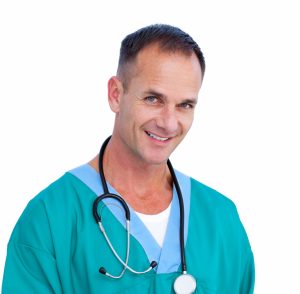 In conclusion, while adult-onset HGH deficiency can be a complex and challenging experience, there is hope. With the right treatment, men can experience restored energy, renewed sexual health, and a better outlook on life. If you or someone you love is struggling with the symptoms of HGH deficiency, don't hesitate to seek the advice of the specialists at our clinic.
No referrals are needed. The benefits are truly life-changing. We do not accept health insurance for our hormone replacement therapy programs, so the costs are out of pocket, but we might all agree that investing in our health is one of the best investments. David would agree with these sentiments.
Our clinic works with American adult men and women seeking hormone restoration; we do not provide treatment for patients under 30 years of age. So if you are between the ages of 30 and 69, we would like to talk with you about our hormone programs. Start by filling out the secure and confidential medical form on our website.
Once you have completed that, pick up the phone and give us a call so that we can confirm it is you for security reasons. You are under no obligation to start a program, but at the very least, you should take a closer look at your blood levels, and we can provide you with a prescription and send you to a local blood testing center near you. We are partnered with LabCorp and Quest Diagnostics. Check out our website listing; we have over 3,000 blood testing centers available across the United States of America, including far-off Alaska and Hawaii.
Our medical advisors, physicians, and nurses would like to have a no-obligation chat with you if you feel aging is starting to take a toll on your well-being.
Contact Us Today For A Free Consultation
Dear Patient,
Once you have completing the above contact form, for security purposes and confirmation, please confirm your information by calling us.
Please call now: 1-800-380-5339.
Welcoming You To Our Clinic, Professor Tom Henderson.