Reading Time:
2
minutes
[407 words]
The benefits of Testosterone Replacement Therapy (TRT) to treat low testosterone in both men and women substantially outweigh any risks according to the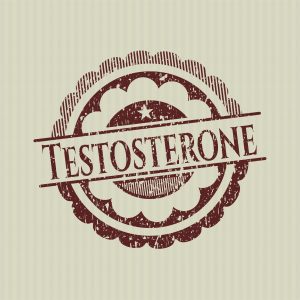 results of a new study presented at the American Association of Clinical Endocrinologists' (AACE) 24th Annual Scientific and Clinical Congress.
Low Testosterone -- also known as "low-T" -- is characterized by the lack of sex drive, diminishing energy, hair, bone, and muscle mass loss, joint aches and pains, accumulated slabs of fat, depression, and mental confusion, or "brain fog."
The panel was responding to the Food and Drug Administration's (FDA) safety alert issued in March 2015 warning that the benefits and safety of Testosterone medications prescribed for age-related low Testosterone levels have not been proven.
In that statement, the FDA also called for manufacturers to include labeling warning of a possible increased risk of heart attacks and strokes.
Endocrinologist Sandeep Dhindsa MD declared that the FDA provided no meaningful definition of aging, leaving it unclear if age restrictions for Testosterone therapy also apply to mature individuals.
Dr. Dhindsa added that the safety alert does not address the role that Testosterone decline itself plays in common co-morbidities such as obesity and type 2 diabetes at all ages, including adolescents and young men.
"Any patient being considered for testosterone replacement therapy should undergo a thorough diagnostic workup," Dr. Dhindsa said.
"The decision to replace testosterone therapy should be guided by the signs, symptoms, and testosterone concentrations rather than the underlying cause," he said.
Susan Davis, MBBS FRACP Ph.D. and Director of the Women's Health Research Program in the School of Public Health and Preventive Medicine Monash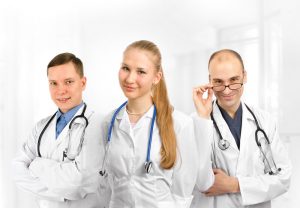 University Melbourne also touted the safety and efficacy of TRT in women experiencing hypoactive sexual desire disorder (HSDD), a condition that persistently affects female sexual function profoundly impairing quality of life.
"Testosterone has been used to treat women with HSDD for decades with no evidence of emergent adverse events and should be seen as an efficient and safe management option not just for sexual function but also for effects on muscle and bone," Dr. Davis said.
Their comments agreed with the soon-to-be-published AACE Reproductive Endocrinology position statement on the association between Testosterone and cardiovascular risks which notes that there is no compelling evidence that TRT either increases or decreases cardiovascular risks.
They concluded that Testosterone therapy dramatically slashes many cardiovascular risk factors by decreasing fat mass, increasing muscle mass, and decreasing insulin resistance.
References
https://www.cnn.com/2017/02/21/health/testosterone-therapy-study/index.html
https://health.usnews.com/health-care/for-better/articles/2018-10-04/when-is-testosterone-replacement-therapy-a-good-idea
https://www.health.harvard.edu/mens-health/is-testosterone-therapy-safe-take-a-breath-before-you-take-the-plunge
Contact Us Today For A Free Consultation
Dear Patient,
Once you have completing the above contact form, for security purposes and confirmation, please confirm your information by calling us.
Please call now: 1-800-380-5339.
Welcoming You To Our Clinic, Professor Tom Henderson.