Reading Time:
3
minutes
[773 words]
A recent study concluded that moderate alcohol consumption of as little as five drinks weekly is associated with less than ideal sperm quality in young men with no other health issues. The findings also concluded that the more alcohol consumed, the poorer the quality of the man's sperm was.
The results have prompted scientists to caution young men about the risks of excessive drinking.
Their findings were based on 1,221 Danish men from the age of 18 to 28. The study subjects were first examined in order to determine their fitness level for joining the military, between the years of 2008 and 2012.
During this exam, the troops were questioned as to how many alcoholic drinks they consumed during the week right before the examination, was the amount stated typical for them and how often they engaged in binge drinking. Binge drinking is when you drink more than five drinks at one time. They were also asked if had they been intoxicated at any time during the previous month.
Sperm/semen samples were provided by the men and these were evaluated in terms of sperm quality. The men also provided blood samples that were analyzed for the concentrations of sex hormones, such as testosterone.
The mean number of alcoholic drinks consumed in the week prior to the examination was eleven. Almost two-thirds (64%) had engaged in binge drinking, while approximately 59% said that they were intoxicated more than two times during the previous month.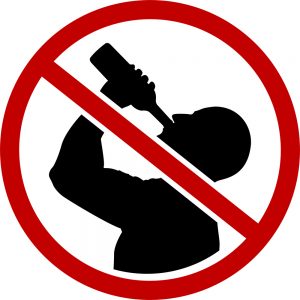 This assessment concluded that after considering several prominent factors, there was not a significant link between the quality of a man's sperm and either the recent consumption of alcohol or having binge drunk during the previous month.
However, the consumption of alcohol during the prior week was connected to significant differences in their sex hormone blood concentrations. These differences were more noticeable as the number of alcoholic drinks reported to be consumed increased.
Testosterone levels were elevated, while sex hormone-binding globulin (SHBG) plummeted; comparable connections were also apparent for how many times a man had been intoxicated or had engaged in binge drinking during the previous month.
Almost 50% of the men stated that the amount of alcohol they imbibed in the prior week was characteristic of what they normally consumed in a week.
Also, the more alcohol they ingested, the worse the quality of their sperm. This included both total sperm count and the average size and shape of the sperm.
The results of this study are concerning because these negative effects were found after just one week of their typical drinking behavior, not anything more excessive than usual. Even just five or more drinks per week were having an effect but the worst results were found in men who drink more than 25 drinks a week.
More alarming, total sperm counts were lowered by 33%, and the proportion of normal-looking sperm was lowered by 51% -- findings found in the participants who consumed forty drinks a week compared to the guys drinking just 1-5 drinks a week.
Excessive drinking was related to changes in sex hormone blood concentrations, but not as much as with more recent drinking. Surprisingly, abstaining from alcohol was also associated with reduced quality of sperm.
This was only a small-scale study, and therefore no objective and official conclusions can be drawn about whether or not the alcohol or binge drinking is causing sperm counts or sperm quality to plummet. Additionally, the researchers mentioned that the findings could be the result of reverse causation consumption, which means that these men that have poor sperm quality may be engaging in other poor lifestyle choices and behavior that are affecting the results -- it's not just the alcohol having the impact.
However, studies on animals and alcohol have shown a direct link between alcohol consumption and sperm quality.
The researchers concluded their findings by stating that this is the first study looking at younger men with zero health issues, their alcohol consumption and how it affects their sperm. The results of the study, as well as the fact that men in the United States tend to drink excessively is a serious health concern for the public. It could be the reason why young men are experiencing low sperm counts these days.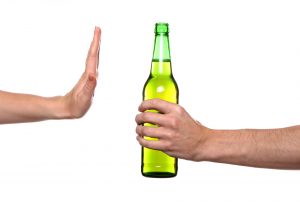 The researchers would like to study this topic further and see if the quality of the semen could be reversed and made healthy again once alcohol consumption is reduced. They concluded by advising young men that drinking alcohol regularly could impact not just their overall health but their reproductive health as well.
Reference
Semen quality and alcohol intake: a systematic review and meta-analysis.
Contact Us Today For A Free Consultation
Dear Patient,
Once you have completing the above contact form, for security purposes and confirmation, please confirm your information by calling us.
Please call now: 1-800-380-5339.
Welcoming You To Our Clinic, Professor Tom Henderson.