Reading Time:
2
minutes
[284 words]
According to all of the leading physician-scientists: HGH (Human Growth Hormone) Sprays are the least efficient way of receiving human growth hormone exogenously (from outside the body).
Here's why... First, because the dose in these sprays is so small (30,000 nanograms), at best you would get a placebo effect.
Second, because HGH has difficulty penetrating the membrane of the body orally, thus it is nearly impossible to receive an adequate dose. Most doctors who prescribe HGH via injection consider HGH sprays to be an HGH scam.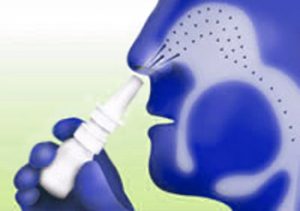 Most people who use the so-called HGH nasal or oral sprays, get no results and then either give up on HGH or search for the real thing.
Real Human Growth Hormone does not come in the form of a spray or pills, only injection.
Even worse, medical doctors are promoting and selling sprays online.
It is incredible they are in the top advertising position in Google, Bing, and Yahoo, which makes one think there are a lot of people out there spending hundreds of dollars on worthless sprays and getting the placebo effect.
HGH Pills: The best HGH pills claim to stimulate your pituitary gland to produce HGH. If you were to swallow real HGH the acids in your stomach would destroy it.
Therefore it is impossible to get HGH into the body from taking pills.
Companies selling HGH pills often have amino acid combinations that have been known to stimulate HGH production (like L-carnitine) in the pituitary gland, but ultimately the pills are significantly less efficient than taking direct HGH injections.
Contact us for a FREE, no-obligation discussion concerning the benefits of Human Growth Hormone Replacement Therapy.
Reference
Pituitary Gland: Hyperpituitarism (Overactive Pituitary Gland)
Contact Us Today For A Free Consultation
Dear Patient,
Once you have completing the above contact form, for security purposes and confirmation, please confirm your information by calling us.
Please call now: 1-800-380-5339.
Welcoming You To Our Clinic, Professor Tom Henderson.