Reading Time:
4
minutes
[757 words]
Did You Know: Lifestyle Plays a Huge Role in Testosterone Levels
A recent study published in the journal Clinical Endocrinology has concluded that the lifestyles of middle-aged men play a crucial role in their testosterone levels.
"Age, BMI, socio-demographic and lifestyle factors, and prevalent medical conditions show independent and combined influences on sex hormone levels in a large population-based sample of community-dwelling men,' stated Bu B. Yeap, Ph.D., professor of medicine at the University of Western Australia.
He added that "Given the magnitude of their associations, these factors should be considered for potential interventions when interpreting sex hormone results."
In the study, researchers measured serum total testosterone and sex hormone-binding globulin levels (SHBG) of 208,677 men aged 40 to 69 years that participated in the UK Biobank study from 2006 to 2010.
Serum total testosterone was tracked using competitive binding chemiluminescent immunoassay, whereas serum SHBG was analyzed with a two-step, chemiluminescent immunoassay.
Researchers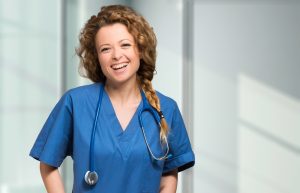 measured free testosterone using the Vermeulen method. Demographic and medication information was obtained through self-reports, and information on prevailing medical conditions came from self-reports, physical exams, blood chemistry, and general practice records.
Participants had an average serum testosterone concentration of 11.6 nmol/L, a median SHBG level of 36.9 nmol/L, and a median calculated free testosterone of 213 pmol/L. Lower serum testosterone and higher SHBG were connected with older age and higher Body Mass Index (BMI).
Measured free testosterone was lower for older study subjects and increased with BMI up to 25 kg/m2, at which point it dropped. Both the age and BMI links were independent of each other.
Mean testosterone was lower for participants who lived with a partner, had South Asian ethnicity, and higher educational achievement. Current smokers had higher mean testosterone levels than those who previously smoked or never smoked.
Vegetarians had the lowest mean testosterone levels, followed by those who consumed significant amounts of red meat, low amounts of red meat, poultry, fish, and no animal products. Testosterone was higher with more levels of physical activity, regardless of alcohol consumption.
Mean SHBG levels were lower for men who drank alcohol, whereas other associations between SHBG and dietary and physical activity patterns were similar to testosterone.
Lower testosterone levels were discovered in men with cardiovascular disease (CVD), cancer, diabetes, dementia, angina, renal impairment, hypertension, and chronic obstructive pulmonary disease compared with those without any of those conditions.
Low SHBG was connected with CVD, diabetes, angina, renal impairment, and hypertension. Atrial fibrillation was the only condition associated with higher testosterone and SHBG levels.
After analyzing the results, the study determined that a man of South Asian ethnicity who lived with a partner, ate a low amount of red meat, had a college or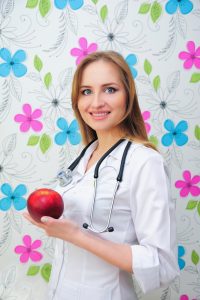 university degree, and had inadequate physical activity would have a lower mean testosterone level of about 2 nmol/L.
Men aged 70 years had a mean testosterone level 0.5 nmol/L lower than those who were aged 50 years, and participants with a BMI of 30 kg/m2 had a mean testosterone concentration 1.5 nmol/L lower than those who had a BMI of 25 kg/m2.
The researchers wrote that "The combined influences of socio demographic and lifestyle factors and medical conditions may provide an informative clinical context for interpreting testosterone and SHBG results in men aged 40 to 69 years."
They also concluded that providers should individualize testosterone assessment and consider several modifiable lifestyle factors when evaluating testosterone levels for men aged 40 to 69 years.
And individualizing testosterone assessment is our specialty
That's right. Our testosterone replacement regimens are state-of-the-art and the cutting-edge of the latest breakthroughs and developments in the world of hormone replacement. We consider the type of hormone (testosterone, growth hormone, sermorelin) that is best suited for you considering your age, current health issues, stress levels, and physical condition.
But we don't stop the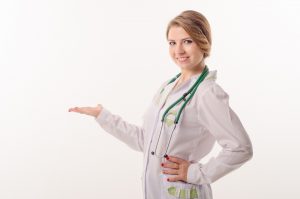 re. As the study concluded, several lifestyle modifications will boost testosterone even without treatment.
Just think about how much more effective these healthy lifestyle changes will be when our hormone replacement therapies are added to the mix!
At our clinics, we consider a number of factors to boost your testosterone to the next level. Beginning with what foods to eat that raise testosterone and how to enjoy consistent nights of deep, restorative, testosterone-elevating sleep, to an appropriate fitness routine, minimizing the debilitating effects of toxins, testosterone-raising nutritional supplements, and controlling the stress the decimates testosterone, we cover it all.
Stop wasting time. Contact us for a free, no-obligation discussion about the benefits of testosterone replacement that we can deliver to you!
Reference
https://www.healio.com/news/endocrinology/20201019/sociodemographic-lifestyle-factors-influence-testosterone-levels-in-middleaged-men
Contact Us Today For A Free Consultation
Dear Patient,
Once you have completing the above contact form, for security purposes and confirmation, please confirm your information by calling us.
Please call now: 1-800-380-5339.
Welcoming You To Our Clinic, Professor Tom Henderson.