Reading Time:
4
minutes
[828 words]
Restrict Your Calories and Add Years to Your Life
Are There Any Shortcuts to Long Life?
Human Growth Hormone (HGH) replacement therapy has been shown in multiple research trials to strengthen all parts of our bodies, from internal organs to stronger muscles, invigorating energy, increased mental focus, mood improvement, and stronger bones.
There is no question about it. HGH therapy delivers, and delivers big time! For decades our clinics have been at the forefront of the growth hormone revolution and we pride ourselves on providing our clients with the most effective, safe, and up-to-date methods of growth hormone replacement.
But we don't stop there. We also provided detailed nutritional guidance, tips on obtaining better sleep, modern fitness approaches, and an approach to health and longevity that has recently exploded in popularity: Intermittent Fasting (IF), also known as deliberate calorie restriction.
Folks like Meredith Averill, 61, and her husband, Paul McGlothin, 60, hope they may have the answers to the path for longer life and they're experimenting on themselves in their quest for longevity.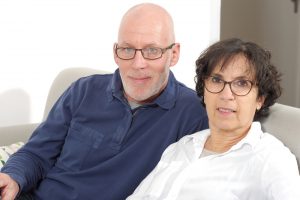 The couple has been practicing calorie restriction for the last 14 years.
Calorie restriction is the only proven way to extend life in animals and, now, studies are beginning in humans.
Averill and McGlothin are participants in one such study.
They are calorie restrictors, eating only certain amounts of foods that are nutritious but low in calories -- foods like vegetables, fruits, and beans.
At nearly every meal, they weigh their food and keep detailed records of the nutrition and calories they are ingesting.
Averill consumes around 1,500 calories and McGlothin about 1,900 -- that's close to 30 per cent less than what the average American consumes.
"In almost every animal species, it has increased life significantly," said Robert N.Butler, a gerontologist, and president of the International Center for Longevity. "If you reduce by about 30 percent, you get 30 additional per cent of life."
Averill and McGlothin say the benefits of calorie restriction are unbelievable. They tell their healthy diet and lifestyle story as co-authors of the book, "The CR Way " (Harper Collins).
"My heart and blood vessels are like a person many decades younger," Averill said.
McGlothin said, "Doing calorie restriction, in the way that we do, is like night and day regarding being able to function. I'm 60 years old. I have 20/20 vision. On IQ tests I've improved 30 per cent over the last 14 years, it's usually just the opposite."
Some people are taking a contrasting approach to their quest for longevity.
Dr. Terry Grossman runs the Grossman Wellness Center in Denver. He says you must have a long-term systematic plan that includes strength training, a healthy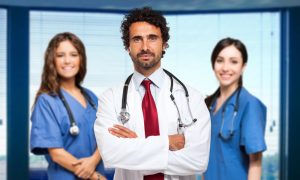 diet, and meditation.
With an emphasis on prevention, he begins with a comprehensive medical exam lasting two full days.
"We run a battery of tests over a few days, and we'll find that people have certain genetic predispositions to diseases or they have certain conditions or family history of illness," Grossman said.
"So we'll use some supplements or medications that are specifically designed to prevent or treat those [ailments]."
Ray Kurzweil, a 60-year-old scientist, and award-winning inventor teamed up with Grossman to write a book on the future of aging called "The Fantastic Voyage."
They believe that in addition to a healthy lifestyle, a personalized plan of an intense, audacious supplement regimen helps to hamper aging.
Kurzweil, the winner of the National Medal of Technology and other prestigious science awards, said, "I'm taking, you know, 150 different substances, each of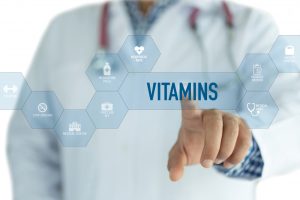 which has a lot of scientific evidence behind it. I have the hormonal levels and the nutrient standards of a 40-year-old. If I weren't doing this, that would not be the case. And I confirm this with blood tests every few months, based on how I feel and my productivity, so I'm not flying without an instrument panel."
So what is exactly he is taking? Some are commonplace, such as essential vitamins and minerals, and some are exotic such as phosphatidylcholine.
Kurzweil states that phosphatidylcholine reverses the aging of the cell membrane.
But other experts such as professor Jay Olshansky of the Chicago School of Public Health think most supplements are a waste of time and money. He notes that for most of the people who take nutritional supplements," all they have is very, very expensive urine, and that's it."
Some things that most experts agree on, however, is that everyone should get off the couch and get moving, eat less junk food, and lower their stress levels. And, as for the value of caloric restriction and supplementation to extend life, it will be years before we know for sure.
And never forget the fact that when growth hormone is added to these other approaches the life-extending healthy and life-extending benefits skyrocket! Contact us for a FREE-, no-obligation discussion about the benefits of growth hormone replacement therapy and what HGH can do for you.
References
https://www.livescience.com/2666-live-longer-anti-aging-trick-works.html
https://www.newsweek.com/reducing-calorie-intake-could-help-you-live-longer-study-says-869087
Contact Us Today For A Free Consultation
Dear Patient,
Once you have completing the above contact form, for security purposes and confirmation, please confirm your information by calling us.
Please call now: 1-800-380-5339.
Welcoming You To Our Clinic, Professor Tom Henderson.