Reading Time:
3
minutes
[553 words]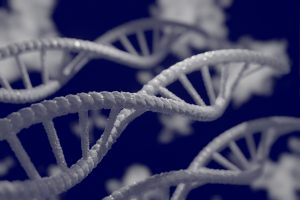 Hey, I'm not kidding. You and I may not be of the same religion. But most of us can probably agree that we were created to be healthy. To develop the genetic pattern we were born with as best we can, optimally feeding and developing the body it gives us.
And, along with that – I assume you're with me so far – our creator endowed us with hormones to keep that body humming just so – to keep it functioning as best it can in every way. Hormones are the messengers that our body uses to regulate many of its processes, and there is an optimal level of every hormone that our body needs.
And the master hormone – one of the most important of all – that God gave us is HGH, or human growth hormone.
When we're young, HGH is what allows us to grow and develop into healthy, full-sized adults. If our HGH level is too low at that stage of life, we simply won't grow properly.
Even after you stop growing and you're fully adult, your body still needs a certain level of HGH if you're going to be healthy. The need for HGH never ends. And if you're among the many thousands whose HGH levels fall too low during adulthood, the results are terrible – genuinely devastating.
Those who have adult-onset HGH deficiency can suffer in many ways – poor and ever-declining athletic performance; low libido; poor sexual performance; almost non-stop tiredness and fatigue; weakening of muscle tissue and development of flab and excessive fat; low energy levels; depression; weight gain; and a look of having aged noticeably beyond your actual age.
Without sufficient quantities of that essential hormone – HGH – that God gave us all… without that God Particle, we all can suffer. The body's secretion of other vital substances will be messed up. The utilization of energy – no matter how good a diet you eat or how much you exercise – will be slowed down and deficient.
Many people suffer from adult-onset HGH deficiency and don't know it. It's a seriously underdiagnosed condition, too – many general practitioners weren't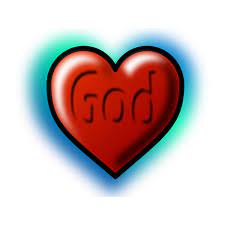 trained to recognize the symptoms and tend to have their patients run around in diet/exercise/pharmaceutical circles for years when a simple, rapid test (something our clinic specializes in) can tell you if HGH deficiency is what's plaguing you.
If it is, we will design a program customized just for you so you can get your natural, God-given share of HGH – which I like to call the God Particle because of its massive benefits – back again.
Imagine the glowing health you used to have and that feeling of overflowing energy – restored! Imagine looking your age (or younger) again! Imagine waking up in the morning, enthusiastic and raring to take on the day! So many patients have reported results even more dramatic than they dreamed of.
Our physicians are all board certified – are among the most accomplished, educated, and advanced in their field. We work only with the best nationally-known labs. All our HGH is prescribed and manufactured legally under strict regulations by major manufacturers. We are leading experts in designing a program that gets you perfectly back on track to the optimal HGH level for you and your body.
Contact Us Today For A Free Consultation
Dear Patient,
Once you have completing the above contact form, for security purposes and confirmation, please confirm your information by calling us.
Please call now: 1-800-380-5339.
Welcoming You To Our Clinic, Professor Tom Henderson.