Reading Time:
< 1
minute
[192 words]
Undergoing HRT is safe and can protect against heart disease without increasing cancer risks, a milestone study claims.
It found women who take Hormone Replacement Therapy at the start of menopause for ten years can reduce their risk of heart failure, heart attacks, and premature death.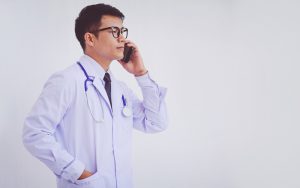 Most importantly, the study found there was no extra risk of cancer, strokes, or blood clots even 16 years after starting HRT.
HRT use dropped dramatically in 2002 when a study found women who took it were at a higher risk of breast cancer, heart disease, and strokes. A new review has called that research 'unreliable and defective.'
Using HRT halved the risk of heart disease and strokes, and cut the death rate by 43 per cent during the study period.
Experts hailed the findings as finally demonstrating that HRT has long-term health benefits after a decade-long controversy over its safety.
British doctors are calling for rules on HRT prescribing to be rewritten, allowing a new generation of women to get bone protection and relief from menopausal symptoms such as hot flashes and mood changes.
Reference
HRT does not affect women's death rates
Contact Us Today For A Free Consultation
Dear Patient,
Once you have completing the above contact form, for security purposes and confirmation, please confirm your information by calling us.
Please call now: 1-800-380-5339.
Welcoming You To Our Clinic, Professor Tom Henderson.