Reading Time:
8
minutes
[2115 words]
U.S. OLYMPIC TEAM MEDIA SUMMIT PRESS CONFERENCE Participants: Brian Clay (BC) Walter Davis (WD) Lashinda Demus (LD) Allyson Felix (AF) Reese Hoffa (RH) Carmelita Jeter (CJ) LaShawn Merritt (LM) Terrence Trammell (TT) Quotes:
Q: Brian, can you give us an update on your health?
BC: So far, everything is going just as planned. Before the 2004 Games, I had a personal best in the heptathlon leading into Athens. Again, this year I had another personal best and hopefully, I'll take everything I have done so far and take that into the Games. I expect my health to be fairly good. I have had a few colds here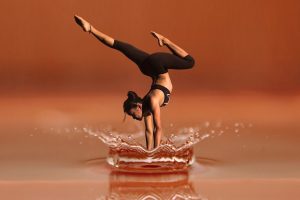 and there, but other than that, things have been pretty good.
Q: Reese, does your dexterity translate from Rubix cube to sport? What will it take to make the team?
RH: With the Rubix cube, I just do it for fun. It doesn't really help anything. It actually hinders my throwing. Back in the 2004 Olympic trials, I couldn't fully extend my arm and I barely made the team because of it. I basically do this for the show, trying to make people think I am smart... Why are you laughing? I am trying to be serious here. To make the team, especially this year, I just have to go out there and take care of business. Just do what I have done with the previous years in 2006 and 2007.
Q: LaShawn, were you surprised Jeremy Wariner changed coaches?
LM: I think it was a surprise to everyone that he changed coaches... He knows how to execute the race. It is his job, I don't think he would make a bad move.
Q: Lashinda, what are the logistics with managing your twins?
LD: I don't manage. They manage me. They rule me. I have no control. It's hard. I wanted to quit about a million times. I am ready now. I was a Toyota and now I am a Maserati.
Q: Allyson, talk about your 100 meters focus? Carmelita, your evolution into the upper echelon of track?
AF: This year I am trying to focus more on the 100 meters. I would like to run it in the Olympics. My main focus is just the start; if I can get that down I can be very competitive in it. I also love the race. I love the speed. I am looking for good things come trials.
CJ: I am more than 200/100 and I have been running for a while. I graduated in 04. I had a reoccurring hamstring injury that hindered me from being able to show the world how I can run. Now I am healthy and I am ready to run.
Q: With the recent focus on doping, do you feel pressure to reclaim the image of track & field?
AF: I think we all know that our sport has taken another unfortunate step backward. I think that we are all in agreement that it is our responsibility to shed some light back on our sport and I think we can do that with some amazing performances in Beijing. That is our top priority. I think that we all want people to see where we came from, to recognize the hard work we are putting in, and to recognize that.
Q: Do you feel pressure to match historical greatness?
CJ: I don't feel any pressure. I am just going to go out and run my race. That is what is important to me. I am just going to go out and run my race.
AF: I think that you know, you kind of feel the added pressure, but I think we can be proud of where we came from, the people who have come before us. We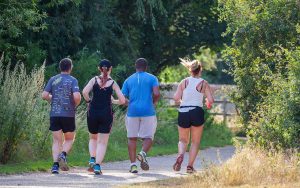 don't want to let anyone down. I think that will motivate us more because we know our reputation is on the line.
Q: The USOC emphasized a clean team, and that you've seen the shame of doping violaters. How has it impacted you? Are you confident it is a clean team?
TT: I think the biggest thing that has happened is that it has put a cloud over the entire sport based upon the amount of press that is focused on drug use. I think that there are several different aspects of track & field... I think that with light being shed more toward the positive things of track & field, not just the Olympic year and I think that would help put the sport in a better light.
I think that people make their individual choices based on what they feel or believe. I can't walk in the next man's shoes. All I can do is represent myself, my country, and my community the best that I know how.
Q: Can you speak about Liu Xiang's pressure?
TT: I think he will be under an extreme amount of pressure. He is holding a nation on his shoulders. They are all watching him. I can't fathom 1.3 billion people anywhere in the world. That being the case, the one thing that I think that they are taking too far is the expectations. They are no longer hopes, they are expectations. It is a different ballgame when you have hope and when you have expectations. So he is going to be under a lot of pressure.
Q: With a trial scheduled for next month where names may be revealed, can track & field deal with another shadow?
BC: Well any time someone tests positive in track & field, it is a major blow. It can be during trials, during the Olympics, during Christmas, whatever, it is even more of a blow to the athletes trying to do it the right way. Because there are definitely things like sponsorship opportunities that do take away from trials and the other meets we have to do well at to make a living.
Of course, it is a hindrance, and quite frankly it sucks, to take away from what we are doing to do it the correct way. Our job is to compete to our best ability and put our best foot forward and try to represent U.S. track & field to the best of our ability. I think that is what we are all trying to do... We are going to put on the blinders and focus on our race... To let people know, this is the real US team here and this is our
Q: Lashinda, what elements came easy as you returned?
LD: It was actually harder for me to get my technique post-babies. I am stronger, not because I had the babies, but because I worked 10 times harder to get back to normal. I am ahead of schedule. I don't think my technique is any better than it was; I am just stronger.
Q: How has experience in other Olympics helped?
WD: Yes, I think the two Olympics before was experience. As they say, the third time is the charm. So as I go to Beijing, I hope that is the case. Yes, I will try to compete in both jumps...You cant triple jump and long jump at the same time. Since the long jump is first, I am going to try and do both again.
Q: With talk about doping, do you feel you have to prove you are clean?
BC: For me, any time I can get the opportunity to let someone know I am clean, I take it. I have had the most recent opportunity to... The USADA just started a program where they pick a few athletes that they are going to test a lot. Basically the point of Project Believe, their goal is to try and prove that athletes are clean instead of always proving athletes are dirty. I am a part of that. I have been tested, I cant tell you how many times. I went through a two-week period where I was tested 11 times, blood and urine, with five vials of blood each time and urine tests.
I have another round coming up. I am tested randomly more than the normal athlete. I will be doing blood and urine tests 2 times a month, up until the Olympic Games and through the Olympic Games. Plus I am being tested at meets I go to randomly, and I am still in the WADA pool. Any time I get to prove it, I try to take that chance. I know that there are questions. People are always asking questions, because of what is coming up in the News.
Q: Do you feel confident now that the U.S. will take a clean team to Beijing and that athletes are clean in your event (from other countries)?
RH: I have to believe that every athlete I will be competing against will be clean. I can't speak for every athlete. I know here in the U.S. we are definitely taking a lot of steps to make sure... That we are all extremely clean. The shot-putters in particular because I think we have more athletes ranked higher in the world. So, they kind of put us on a higher priority list. I have to believe we are all definitely clean.
If for some reason that would happen to us, that we end up testing positive, the ramifications would be devastating to the sport in the U.S. Hopefully, any of the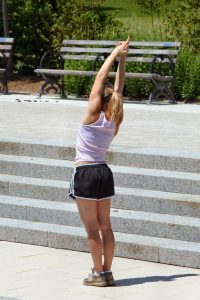 future athletes know that we like where shot-putting is in the past and in the world. We want to make a career of it.
Q: The HGH blood test. How feel about having to test HGH blood tests versus other sports not having to i.e. football, baseball, etc.?
TT: We have been through this several times before. I don't think we need to panic or end all be all. I think my first one [HGH blood test] was in 2005 so that is nothing new. However, when you get to talking about specific dynamics about that attention, you have to also talk about the marketability and the perception of these sports. You have a billion-dollar industry in these other sports.
I think with track & field, we are better athletes; we work a whole lot harder. I think we do tend to get the short end of the stick. The reason I brought up the money issue, is it would appear to me, that with so much riding on those other sports, they won't let things tarnish their investment. It is something we are dealing with it and it is a shame. I would take it upon myself that everyone on this panel is doing it the right way. We take pride in what we earn it is what we get.
Q: Speak to your involvement in frequent drug testing, Marion Jones, and what do you think of her in jail?
AF: Well, I will talk about the Marion Jones thing first. It was around the year 2000 when Marion was everywhere; she was definitely someone I looked up to. It was personally devastating for me to see that it was true and see her go through that. I guess I felt even more responsible to be a role model to younger kids because that was important to me. It would be great if my role model could have been clean and still been my role model.
And now looking forward, I think that put the light on track & field once again. I am also part of the Project Believe which is an intense program where you are tested about two weeks for a period of time, with five vials of blood like Brian said, and urine and all of that. I feel that I will do whatever I have to do to prove I am clean. I am willing to do it no matter what I have to wake up. I am against doping.
Q: Allyson, what is the trickiest part of the multiple event schedule you are trying to pull off?
AF: I think the most difficult thing is the preparation, just to make sure your body can handle that number of races in that amount of days and I am very confident that my coach, he has done it before, and I know he can do it again to get me to that level. Right now I am focused on the trials, I mean I need to get through those first before I try to schedule everything out. That is my main focus now.
Contact Us Today For A Free Consultation
Dear Patient,
Once you have completing the above contact form, for security purposes and confirmation, please confirm your information by calling us.
Please call now: 1-800-380-5339.
Welcoming You To Our Clinic, Professor Tom Henderson.