Reading Time:
3
minutes
[656 words]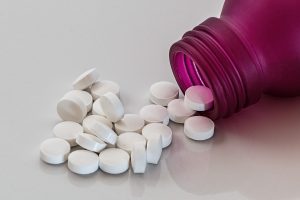 Testosterone Deficiency can have disastrous effects on men's health. It drains energy, erodes muscle mass, kills sex drive, and more. As we learn more about the particulars and intricacies of Testosterone, its importance only becomes clearer. Low-T increases mortality risk from many causes, including Heart Disease, Osteoporosis, Diabetes, and even Dementia. Awareness regarding the dangers of Low-T has increased greatly since the turn of the century, but there are still way too many guys who don't get the treatment they deserve for Hormone Imbalance.
There are many reasons why guys don't reach out to a professional for Low-T. Some endure the symptoms of Testosterone Deficiency because they think it's an unavoidable result of aging. Others are hesitant to reach out to a doctor or feel uncertain about calling a men's clinic. Anything that can be done to make the prospect of Testosterone Therapy easier and simpler will result in more men getting the care that they need to overcome Low-T.
What If You Could Take a Pill for Testosterone Deficiency?
One of the best ways to get more men to transform their lives with Testosterone is to make it safe and easy to maintain effective treatment. There are a variety of options that men have used for decades to boost Testosterone Levels, all with their own special advantages and drawbacks. Testosterone Injections work great, but some guys don't like to mess with needles. Testosterone Creams work really well, but massaging ointment in the skin every day can be a hassle. Low-T Patches work as intended but can be unsightly and make men feel self-conscious.
The ideal way to take testosterone for most men would be with a no-nonsense pill. Testosterone Pills used to be more common, especially Methyltestosterone. You're probably wondering why nobody takes the old Testosterone Pills anymore. Methyltestosterone does indeed increase Testosterone, but it also has a much higher risk of side effects than modern Testosterone Therapy Options. It turns out that Methyltestosterone is toxic to the liver. This damage can build and accumulate over time and lead to health problems. Other types of Testosterone avoid this danger and provide more consistent results.
New Tlando Testosterone Pill Makes Low-T Treatment Easier!
The last few years have brought some exciting developments to the realm of Low-T Treatment. Researchers have been working hard to create brand new products to help men with Andropause and Hypogonadism overcome their Hormone Imbalance with greater ease. This has been a banner year for Oral Testosterone as two low-risk Testosterone Pills have entered the American market—Tlando and Jatenzo.
Tlando was invented by the scientists at Halozyme Therapeutics, a pharma lab that emphasizes the creation of novel treatment options using modern technology. Tlando achieved FDA Approval early in 2022 and was officially made available for prescription in June. Tlando is not only safe for the liver, research shows that it may even improve liver health in patients!
Both Tlando and Jatenzo are unique formulations of Testosterone Undecanoate. Tlando is intended to be taken by mouth twice daily to relieve the symptoms and effects of Low-T. Unlike other Testosterone Treatments, Tlando is designed so that most patients get effective results without the need to adjust the dosage. There will always be outliers that respond to Bio-Identical Testosterone differently due to their unique physiology, but a simple blood test ensures that Tlando is working as intended.
Get Tlando Prescriptions for Testosterone Deficiency
Our Men's Health Professionals can help you achieve greater wellness with Hormone Replacement Therapy. We both diagnose and treat Testosterone Deficiency, along with other types of Hormone Imbalance. If we determine that you are a viable candidate for HRT Treatment, we can prescribe Tlando Testosterone or any other Low-T Treatment products in our arsenal! We work with patients all over the United States, and we can set you up for preliminary testing at a LabCorp or Quest Diagnostics in your area!
Contact Us Today For A Free Consultation
Dear Patient,
Once you have completing the above contact form, for security purposes and confirmation, please confirm your information by calling us.
Please call now: 1-800-380-5339.
Welcoming You To Our Clinic, Professor Tom Henderson.