March 11, 2014
Dear Dr. Roach: I have to take levothyroxine in order to obtain an acceptable TSH number. I have read that some doctors are stating that there is a relationship between hypothyroidism and gluten intolerance, possibly even celiac disease. Is this proven to the point that a patient should alter his or her diet and give up the basic foods of bread and cereal?
— R.K.
A: People with celiac disease have a much higher risk of autoimmune thyroid disease (especially Hashimoto's, the most common cause of low thyroid) than expected, to the point where everyone with celiac disease should have a blood test to look at thyroid levels. Celiac disease, or intolerance of gluten in general, may have few or subtle symptoms, and it might be worthwhile to consider testing for celiac disease in people with autoimmune thyroid disease. However, I would not recommend a drastic change in diet for people with thyroid disease if there are no symptoms.
Dear Dr. Roach: I have had stomach pain on my lower left side for several months. Other symptoms include occasional heartburn, bloating and almost constant burping. My doctor is treating it with metronidazole, clarithromycin and omeprazole. Could these be symptoms of stomach cancer?
— D.W.
A: Abdominal pain, heartburn and belching are nonspecific symptoms that can be associated with many conditions. The most common would be GERD (gastro-esophageal reflux disease), gastritis and stomach ulcer. The combination of medications your doctor is treating you with is for the bacteria H. pylori, which can cause gastritis and ulcers. Eradication of the infection, which is very common, can heal ulcers and relieve symptoms. H. pylori can be diagnosed definitively by a breath test or a stool test, or by biopsy of the stomach. A blood test shows evidence of old infection, but it isn't completely accurate.
Stomach cancer has vague symptoms as well, and requires a high degree of suspicion. Stomach symptoms that don't improve with treatment, or that have worrisome features like weight loss, early satiety (the feeling of being full after eating only a small amount of food) or bleeding should cause the doctor to consider an endoscopy to look at the stomach. New onset of symptoms in someone over 55 also should be considered for endoscopy.
Treatment of H. pylori may reduce future risk of gastric cancer (that's stomach cancer).
Dear Dr. Roach: I am a veteran and have had digestive problems (GERD and gastritis) since I came back from Vietnam in 1968. How closely related are these disorders?
— J.R.O.
Go here to see the original:
To Your Good Health: Celiac sufferers should test for hypothyroid
March 11, 2014
When Minako Fujiwara tells the story of her dog which died last June, she still gets sad.
"Hair around the dog's neck came off and its skin turned black," the 56-year-old told DW. Similar symptoms were also detected in animals in Chernobyl following the nuclear catastrophe there in 1986. Fujiwara's family had to leave the dog behind when they were ordered to leave the town of Namie, located nine kilometres (5.6 miles) north of the crippled Fukushima Daiichi nuclear plant. The pet probably died of high radiation.
Fujiwara has so far not experienced any health problems except for high blood pressure. But Shunji Sekine, a physician in Namie, believes the radiation will eventually have a negative impact on public health.
In his medical practice in the city of Nihonmatsu, where around 230 relocated families are situated in a settlement, Sekine has been examining the thyroid glands of Namie citizens on a daily basis ever since the nuclear incident three years ago.
"Children and young people are particularly vulnerable to the uptake in radioactive iodine in their thyroid," the 71-year-old doctor told DW.
High number of cancer cases
"Although comprehensive studies are missing, I see a connection between nuclear accidents and the occurrence of cancer," said the retired physician who specializes in thyroid and breast cancer, adding that there are simply too many cases.
A fence marks the exclusion zone in Namie, some nine kilometers from the crippled nuclear plant
According to official figures, 33 cancer cases have been identified in about a quarter of a million children and teenagers since the beginning of February.
This translates into 13 cases for every 100,000 inhabitants, a figure almost four times higher than the world average for all age groups. Nevertheless, the government of the Prefecture of Fukushima refuses to publish any relevant details about the prevalence of cancer. Information requests made by Sekine pertaining to previous cancer cases among children and the degree of contamination remain unanswered, with authorities citing data protection laws.
Read this article:
Fukushima's radiation victims
March 11, 2014
by LIZ SZABO / USA TODAY
KING5.com
Posted on March 11, 2014 at 12:48 PM
A new report for the first time suggests that being overweight increases a woman's risk of ovarian cancer, one of a growing list of cancers now linked to obesity or excess body fat.
Researchers have examined the link between excess body fat and ovarian cancer for years, with mixed results. Today's report, released by the American Institute for Cancer Research and World Cancer Research Fund, is the first to find that being overweight is a "probable" cause of ovarian cancer.
Researchers note that the increase is modest: A 5-point increase in a woman's body-mass index , or BMI, increases her risk of ovarian cancer 6%. Body-mass index is a ratio of a person's height and weight. A BMI above 25 is considered overweight, while a BMI over 30 is obese, according to the National Institutes of Health.
The new report finds other weaker evidence to suggest that breastfeeding can reduce the risk of ovarian cancer, although the report calls this evidence "limited" and "suggestive" rather than definitive. Wright notes that there is also good evidence that taking oral contraceptives reduces ovarian cancer risk, because it reduces the number of times that a woman ovulates.
Obesity is already linked to a variety of tumors, including those of the colon, uterus, esophagus, kidney, gallbladder, thyroid and pancreas, as well as postmenopausal breast cancer, according to the National Cancer Institute.
Maintaining a healthy weight could prevent about one in five of these cancers, or more than 120,000 a year, according to the American Institute for Cancer Research.
Losing weight offers much more dramatic benefits in terms of reducing other illnesses, such as diabetes and heart disease, notes Alexi Wright, medical oncologist at the Susan F. Smith Center for Women's Cancer at Boston's Dana-Farber Cancer Institute. And she notes that that weight has the biggest effects on certain subgroups of women, including those who are premenopausal and who haven't taken hormone replacement therapy.
See the rest here:
Report links obesity to ovarian cancer
March 11, 2014
By Larry Matson
Grillo HealthInformation Center
Q: I've used hormone replacement therapy for hot flashes, and now I'm considering staying on it because I feel better. However, I'm concerned about breast cancer. Is this concern justified?
A: This question addresses the long-term use of hormone replacement therapy as a preventive health strategy for post-menopausal women. It's a different question than using hormones for menopausal symptoms such as hot flashes. The risks from short-term use are minimal, and the benefits are clear. The latest consensus statement (2013) from seven major international and U.S. societies working in women's health concluded that the benefits of hormone replacement therapy for treating moderate to severe symptoms outweigh the risks up to age 60 or 10 years post-menopause.
What about after 60? This can be a wonderful time of life, but chronic conditions such as heart disease, breast cancer, fractures, and dementia can threaten the quality of life.
Twenty years ago, hormone replacement therapy was widely considered beneficial for all of these conditions. Then, in 2002, the Women's Health Initiative, a massive National Institutes of Health-sponsored study of women's health issues, reported a significant increase in breast cancer in women using hormone replacement therapy. With this news, the number of women using the treatment plummeted from 18 million in 2001 to fewer than 6 million in 2008. Other studies have confirmed the link between hormone replacement therapy and breast cancer, although the absolute risk is quite low, especially under age 60. There is also a small increase in risk for clots in the lungs and strokes with long-term hormone replacement therapy. In view of these risks, no major medical associations recommend long-term treatment as a preventive strategy.
Ultimately, the decision to use hormonal therapy is an individual one, after weighing risks, benefits, and values with a trusted health care professional. For symptom relief, it's pretty simple the benefits are substantial but for preventive use, the hoped-for benefits have not been realized, other than reducing fracture risk. So, if osteoporosis is the primary issue, then hormone replacement therapy may be the right choice for the first decade.
For most women, risks are a more important consideration. The risk of breast cancer is often the tipping point. It begins to rise after approximately 3 to 5 years of the therapy and increases with longer use, personal or family history and lower body weight. The advice from experts is to use the lowest dose necessary to enhance quality of life and re-evaluate every six months to see if the benefits still outweigh the risks. The good news is that the risks decrease after treatment is discontinued.
Larry Matson, is a medical writer and health coach from Greeley and co-author of "Live Young, Think Young, Be Young … at Any Age," Bull Publishing, Boulder, Oct 2012. He is a volunteer with the Grillo Health Information Center, which offers free and confidential research to help improve health decisions. Contact the Grillo Center located at 4715 Arapahoe Ave, by phone 720-854-7293, or via GrilloCenter.org. No research or assistance should be interpreted as medical advice. We encourage informed consultation with your physician or medical practitioner.
Read more:
Grillo: hormone replacement therapy
March 10, 2014
Dr. Frank Comstock, whose office is located at 6127 N. La Cholla, Suite 175, in Tucson, is now offering SottoPelle, a unique form of hormone replacement therapy, developed by internationally recognized Gino Tutera M.D., F.A.C.O.G., as a solution for patients who struggle with hormone imbalance and well-being.
While other forms of hormone replacement therapyare less effective or rely on uncomfortable or inconvenientmodalities such as patches, creams, pills, or injections thatmust be repeated on a daily or weekly basis, Dr. Frank Comstock is now certified in and offering SottoPelle Therapy, a solution for men and women dealing with hormone imbalance by using all natural bio-identical pellets. Pellets are placed under the skin which means far less hassle for the patient.
Continued here:
Tucson offers unique form of hormone replacement therapy, SottoPelle
March 10, 2014
WebMD News from HealthDay
March 10, 2014 — A controversial new drug for men with low testosterone has been approved by the U.S. Food and Drug Administration.
Aveed, a long-acting testosterone injection that's taken once very 10 weeks, is expected to be available this month, according to Irish drugmaker Endo Pharmaceuticals. Similar products need to be taken weekly or biweekly, CBS News/Associated Press reported.
The FDA should reverse its approval of Aveed, Public Citizen's Health Research Group founder Dr. Sidney Wolfe said in a letter to the agency. He pointed out that an FDA panel of outside experts last April voted 9-9 on whether the drug was safe for treating low testosterone.
That vote came before a federal study suggested that testosterone therapy could double the risk of heart attack in men 65 and older, said Wolfe, who added that the vote result might have been against the drug if that information was known at the time.
In response to the study, the FDA said in January that it was reviewing the safety of testosterone drugs. Public Citizen says the FDA should make all testosterone drugs carry a black box warning about cardiovascular risks, CBS News/AP reported.
"The FDA's current view is that the benefits of testosterone therapy, including Aveed, outweigh the known risks when used as directed in patients for whom the drug is indicated," said FDA spokeswoman Andrea Fischer.
Continued here:
New Testosterone Drug OK'd by FDA Amid Controversy
March 10, 2014
Its the new age of medicine that has raised the hopes of anyone who wishes to live longer and feel better.
In the past, the ideal was to extend ones life span by 10 years, from age 60 to 70. But today, assuming one embraces a wellness lifestyle, 100 becomes the new 70. Here are answers to some of your most frequently asked questions.
I read somewhere that aging is a disease and not a natural biological occurrence. Is this true?
The proponents of anti-aging seriously believe that aging is a disease. And like all diseases, it has a cure. Through several approaches, one can treat aging. It can be dramatically delayed and in some cases, reversed.
While it seems that our biological clocks are ticking too fast and hastening the deterioration of the body, there should be no cause for alarm. As the years pass into the late 20s, the human body begins decreasing its production of vital hormones which are the hallmark of youthfulness.
This is when the advice of anti-aging experts and the prescription for living they prescribe can offer a patient a new lease on life. Aging is a condition. And like all conditions, it can be treated.
What would you recommend as a natural anti-aging regimen?
There are numerous approaches to delaying the aging process, from the simplest to the most elaborate. But all regimens have one foundation in commona healthy lifestyle.
Here are the steps:
1. Have a complete medical checkup by your doctor.
View post:
All about anti-aging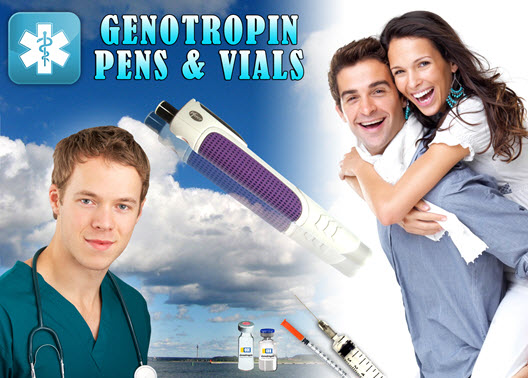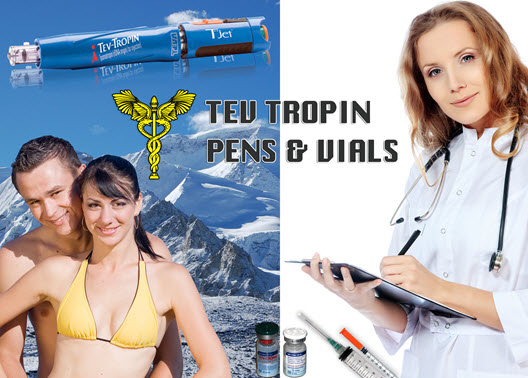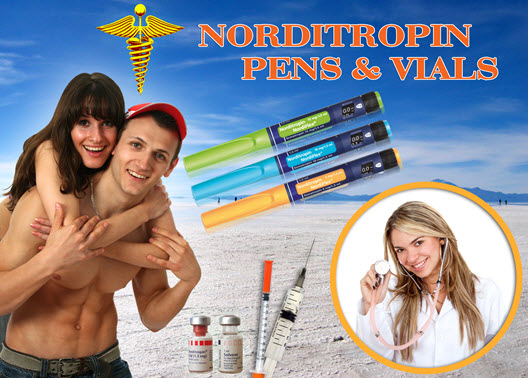 ---