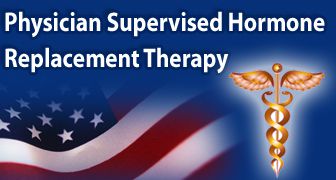 December 09, 2013
What is Semorelin? | Kansas City
Sermorelin is a secratagogue available at YouOnly Better in Kansas City. Secretagogues like sermorelin allow your brain to release your bodys own natural growth hormone. Sermorelin is an injection. Sermorelin is best taken Sub Q once a day right before bed.
GHRPs (Growth Hormone Releasing Peptides) are also available at our wellness center in Kansas City. GHRPs supplement Sermorelin injections. Sermorelin comes available with GHRP2 & GHRP6, amino acid analog chains that boost hormone growth through your Hypothalamus.
Xentropin is a tablet form of Sermorelin, to be taken sublingually. It is available at our wellness center in Kansas City, with GHRP2.
Sermorelin and Xentropin MUST be taken two hours apart from eating, or the medication will STOP working.
Unlike injectable Human Growth Hormone (HGH), Sermorelin causes the upper regulation of your bodys own pituitary gland, and Sermorelin will never supersede your own physiological levels. With Sermorelin, you will not experience negative effects such as:
For our female patients in Kansas City with Libido concerns during the use of Sermorelin or Xentropin, please call us and ask about Euphoria Cream.
Contact Laurie Black at YouOnly Better in Kansas City for more details about the benefits of Sermorelin and/or Xentropin.
December 08, 2013
A testosterone test measures the amount of the male hormone, testosterone, in the blood. Both men and women produce this hormone.
The test described in this article measures the total amount of testosterone in the blood. Another test measures what is called "free" testosterone.
A blood sample is needed. For information on how this is done, see: Venipuncture
The recommended time of day to have a blood sample taken for this test is between 7 a.m. and 10 a.m. It may need to be repeated a second time.
The health care provider may advise you to stop taking drugs that may affect the test.
When the needle is inserted to draw blood, some people feel moderate pain, while others feel only a prick or stinging sensation. Afterward, there may be some throbbing.
This test may be done if you have symptoms of abnormal male hormone (androgen) production.
In males, the testicles produce most of the testosterone in the body. Levels are most often checked to evaluate signs of low testosterone:
In females, the ovaries produce most of the testosterone. Levels are most often checked to evaluate signs of higher testosterone levels, such as:
Note: ng/dL = nanograms per deciliter
December 07, 2013
What is menopausal hormone therapy?
Menopausal hormone therapy (MHT) is a treatment that doctors may recommend to relieve common symptoms of menopause and to address long-term biological changes, such as bone loss, that result from declining levels of the natural hormones estrogen and progesterone in a womans body during and after the completion of menopause. (More information is available on the MedlinePlus Menopause page.)
MHT usually involves treatment with estrogen alone, estrogen plus progesterone, or estrogen plus progestin, which is a synthetic hormone with effects similar to those of progesterone. Women who have had a hysterectomy are generally prescribed estrogen alone. Women who have not had this surgery are prescribed estrogen plus progestin, because estrogen alone is associated with an increased risk of endometrial cancer, whereas research has suggested that estrogen plus progestin may not be.
How do the hormones used in MHT differ from the hormones produced by a womans body?
The hormones used in MHT come from a variety of plants and animals, or they can be made in a laboratory. The chemical structure of these hormones is similar, although usually not identical, to those of hormones produced by womens bodies.
The U.S. Food and Drug Administration (FDA) has approved many hormone products for use in MHT. FDA-approved products have undergone extensive testing and are produced under standardized conditions to ensure that every dosewhether in a pill, a skin patch, or a creamcontains the proper amount of the appropriate hormones. These FDA-approved products are available only with a doctors prescription. The FDA has more information about MHT in MenopauseMedicines to Help You.
Non-FDA-approved hormone products, sometimes referred to as bio-identical hormones, are widely promoted and sold without a prescription on the Internet. Claims that these products are safer or more natural than FDA-approved hormonal products are not supported by credible scientific evidence. The FDA provides more information about these products in Menopausal Hormone Therapy and Bio-identical Hormones.
Where does evidence about risks and benefits of MHT come from?
The most comprehensive evidence about risks and benefits of MHT comes from two randomized clinical trials that were sponsored by the National Institutes of Health as part of the Womens Health Initiative (WHI):
More than 27,000 healthy women who were 50 to 79 years of age at the time of enrollment took part in the two trials. Although both trials were stopped early (in 2002 and 2004, respectively) when it was determined that both types of therapy were associated with specific health risks, longer-term follow-up of the participants continues to provide new information about the health effects of MHT.
More here:
Menopausal Hormone Therapy and Cancer – National Cancer Institute
December 07, 2013
Hormone replacement therapy refers to any form of hormone therapy wherein the patient, in the course of medical treatment, receives hormones, either to supplement a lack of naturally occurring hormones, or to substitute other hormones for naturally occurring hormones. Common forms of hormone replacement therapy include:
Many studies on the effects of Hormone Replacement Therapy (HRT) have been conducted on rats. Predominantly, these studies have looked at the effects of estradiol, a type of estrogen, on rats performances on various tasks. Often, the rodents will be ovariectomized, meaning they have their ovaries removed. This prevents the production and release of estrogen and progesterone, and mimics the occurrence of menopause in human females. Once the ovaries have been removed, researchers will administer estrogen, progesterone, or both to see what the effects are on the rats behaviors. Rats are good animal models because they have similar cognitive deficits to humans as they age, and administering hormone therapy to them is easy.[2]
Overall, the results of these studies are non-conclusive. Some studies find impairments due to the HRT, where others find improvements. A common theme that runs through many studies is that rats that are given HRT perform better on tasks activating the hippocampus, and worse on tasks involving the prefrontal cortex. For example, Wang et al. (2009) found that ovariectomized rats that were exposed to estradiol did considerably worse than rats who were not exposed to estradiol, on a delayed spatial reasoning task a task that activates the prefrontal cortex.[3] Another study that looked at the effects of estradiol in ovariectomized rats, found that when HRT was administered immediately following the removal of the ovaries, there was a decrease in anxious and depressive behaviors, while also improvement on cognitive performance on an object-placement task (though this was a hippocampal-based task).[4] Hence, the timing of the hormone replacement therapy and the activated brain regions are significant factors in assessing effectiveness of HRT. Another important aspect is whether or not the treatment is chronic or cyclic. Chronic treatment is daily doses of the hormone, while cyclic treatment is based on the normal cycling patterns of that hormone. One study found that the group of rodents, who received estradiol and a type of progesterone chronically, performed the worst on the maze task; whereas, the group who received only estradiol cyclically showed some improvements.[5]
More research in this area is needed. Some important results can be gathered from these rodent studies though. First, that differing brain regions may respond in a variety of ways to HRT. Second, that the timing of the therapy is integral to the chances of success. Third, that how the hormones are administered, either chronically or cyclically, may make an important difference in their effectiveness.
As recently as 2005 women have had a positive attitude towards hormone replacement therapy but based on the empirical data these attitudes may be overly optimistic.[6] Currently, however, most women do not find HRT to be an effective solution. There is still much to learn about how HRT affects people. Below we talk about a few of the positive and negative effects of HRT. Generally, HRT is initially helpful but if used for a long period of time it loses its effectiveness. On the other hand, there are times when HRT is not only ineffective but actually detrimental to people.
Hormone replacement therapy is not always good. An example of this is in a study where women going through menopause using HRT with Progestin as a major component of the therapy show a few negative effects on hearing. Not only does the Progestin decrease the functionality of many regions of the ear it also reduces the effectiveness in parts of the central nervous system used for hearing.[7] Also in some situations it has been shown that menopausal women who are caregivers and receive HRT can have an increased chance for cardiovascular issues. As caregivers it is implied that they have more acute stress in their lives and that acute stress along with the HRT is priming negative cardiovascular effects.[8]
Hormone replacement therapy can have beneficial effects. In a study women taking estrogen through HRT showed that the estrogen positively affects the prefrontal cortex by boosting the working memory. This suggests that estrogen may play a key role in certain frontal lobe functions in women.[9] Women using HRT after menopause have no additional weight gain compared to women who do not use HRT.[10] Also women who use HRT with an estrogen component show positive effects in their sex life (mainly increasing their sex drive and sexual sensitivity) but the effects are inconsistent across women. Sadly, these sexual improvements can dissipate after receiving HRT for extended periods of time.[11]
See the rest here:
Hormone replacement therapy – Wikipedia, the free encyclopedia
December 07, 2013
Optimize Testosterone Levels To Support Results* TAKE IT TO THE NEXT LEVEL WITH NATURAL TESTOSTERONE SUPPORT*
Testosterone is the male sex hormone in the body, and testosterone levels normally rise during puberty and steadily increase up until around the age of 30.
After age 30, or for some men even sooner, you start to see your levels of testosterone decline. Unfortunately, declining testosterone may impact your ability to build muscle, and you may not see the same kind of gains you saw when you were younger. By supporting your natural testosterone production, you may be able to encourage your body to build muscle and see sustainable results.*
By using natural testosterone support products on a regular basis you may support your body's normal hormone production. You may also see gains in strength as well.*
More:
Natural Testosterone Support Supplements at Bodybuilding.com …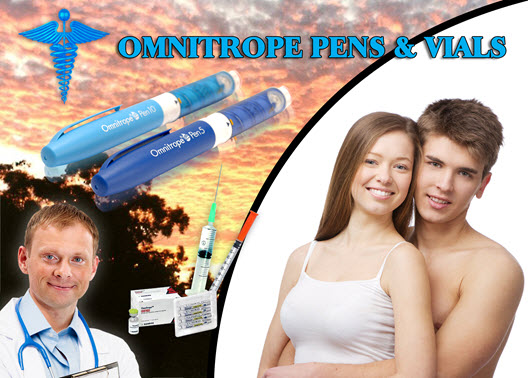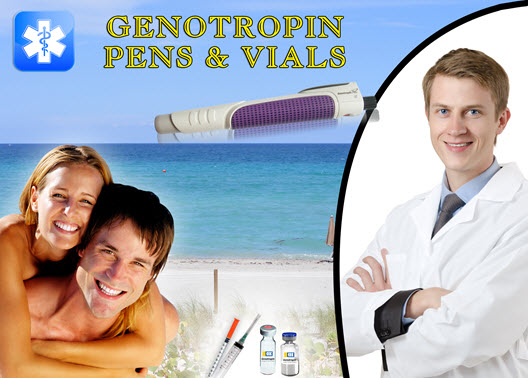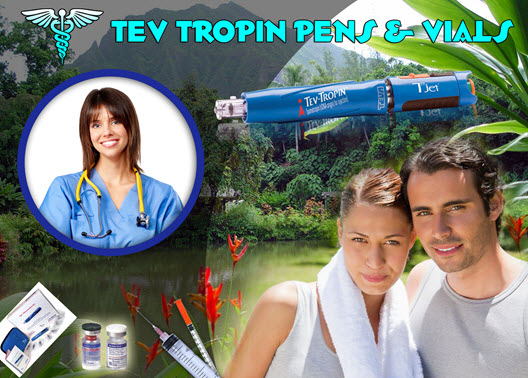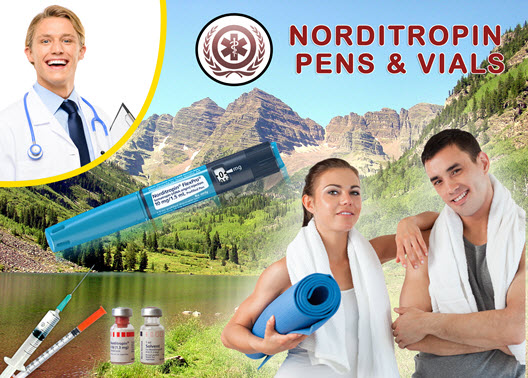 ---