Reading Time:
4
minutes
[826 words]
GENOTROPIN®:
Growth hormone affects many parts of the body, including the bones, muscles, and fat. Children need growth hormone to grow taller. Adults also need growth hormones to maintain health. When the body does not produce enough of this hormone, growth hormone deficiency (GHD) occurs.
GENOTROPIN® is human growth hormone replacement therapy that can be used to help compensate for low levels of growth hormone. GENOTROPIN® is exactly like the natural growth hormone produced by the body's pituitary gland.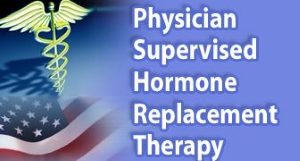 Growth hormone deficiency (GHD) in adults and growth failure in children. Find out more about the symptoms, diagnosis, and treatment of these conditions, along with general information about GENOTROPIN® and delivery devices for GENOTROPIN®.
Approved Uses
GENOTROPIN® Lyophilized Powder (somatropin [rDNA origin] for injection) is indicated for:
Pediatric Indications.
Long-term treatment of children who have growth failure due to an inadequate secretion of endogenous growth hormone (GH).
Long-term treatment of growth failure in children born small for gestational age (SGA) who fail to manifest catch-up growth by age 2.
Long-term treatment of children who have growth failure due to Prader-Willi syndrome (PWS). The diagnosis of PWS should be confirmed by appropriate genetic testing.
Other causes of short stature in children should be excluded.
Adult Indications
Long-term replacement therapy in adults with growth hormone deficiency (GHD) of either childhood- or adult-onset etiology. GHD should be confirmed by a special growth hormone test called a stimulation test.
Safety
Contraindications
Growth hormone (GH) should not be used in patients with active tumors or receiving antitumor therapy. GH should not be used to increase height in children with bones with closed growth plates. GH should not be started to treat patients with critical illness due to complications of the surgery, injury, or respiratory failure. The safety of continuing GH replacement therapy for approved uses in patients who develop these illnesses has not been established.
Growth hormone is contraindicated in patients with PWS who are severely obese or have a severe respiratory impairment.
Additional Safety Information
Tell the doctor if the patient has any allergies to a preservative called cresol because the 5.8 mg and 13.8 mg cartridge strengths of GENOTROPIN® contain this substance.
Deaths have been reported with the use of growth hormone in pediatric PWS patients with severe obesity, history of respiratory impairment or sleep apnea, and/or unidentified respiratory infection. Therefore, all patients with PWS should be evaluated and monitored for sleep apnea and respiratory infections, and have an effective weight control.
Insulin dosage may need to be adjusted during therapy with GH if the patient has diabetes. Dosages of other medications also may need adjustment, so be sure to tell the doctor about any medications the patient may be taking.
GH should be used during pregnancy only if clearly needed and with caution in nursing mothers because it is not known whether GENOTROPIN® is excreted in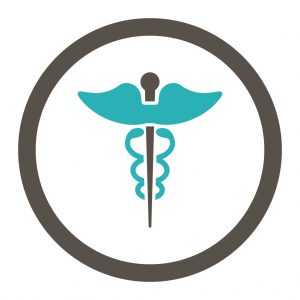 human milk.
Children with disorders such as growth hormone deficiency have a higher rate of slipped growth plates in the hip. Therefore, it is important to tell the doctor if the patient begins to limp or complains of hip or knee pain during GH therapy.
In children experiencing rapid growth, the curvature of the spine may worsen. The doctor may check the patient for spine curvature during GH therapy.
In a small number of patients treated with growth hormone products, intracranial hypertension, or IH (increased pressure in the brain) has been reported. Symptoms usually occurred within the first 8 weeks of therapy in all reported cases, signs/symptoms went away after stopping therapy or reducing the dose. Do not change the GH dose without consulting your doctor. Be sure to tell the doctor if symptoms such as headache, visual changes, nausea, and/or vomiting occur. Patients with PWS may be at increased risk for IH.
In studies with GENOTROPIN® in children with growth hormone deficiencies, side effects included injection-site reactions including pain or burning associated with the injection, redness/swelling, scarring, lumps, or rash; headache; blood in the urine; low thyroid activity; and mildly increased blood sugar.
In studies with GENOTROPIN® in children with PWS, side effects included swelling from water/fluid retention, aggressiveness, joint pain, intracranial hypertension, or IH (increased pressure in the brain), hair loss, headache, and muscle pain.
In clinical studies of 273 pediatric patients born SGA treated with GENOTROPIN®, the following side effects were reported: mild temporary increased blood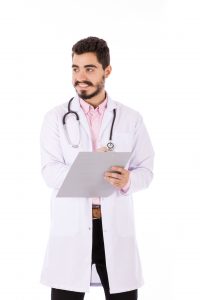 sugar; increased pressure in the brain; early puberty; jaw prominence; aggravation of pre-existing back curvatures; injection-site reactions; and progression of pigmented moles or birthmarks.
In studies with GENOTROPIN® in adults with GHD, the majority of side effects were mild to moderate symptoms of water/fluid retention including swelling of the hands or feet, stiffness of the extremities, joint or muscle pain, and numbness and tingling in the extremities. These side effects were reported early in therapy and tended to be temporary and/or helped by a dosage reduction.
Tell your doctor about these or any other side effects that you notice.
Contact Us Today For A Free Consultation
Dear Patient,
Once you have completing the above contact form, for security purposes and confirmation, please confirm your information by calling us.
Please call now: 1-800-380-5339.
Welcoming You To Our Clinic, Professor Tom Henderson.