Are you having fertility problems?
Consider trying Natesto, a testosterone nasal spray
Low testosterone affects countless men across the globe. Low testosterone levels (also called "Low-T") can cause a host of health maladies: fatigue, low libido, erectile dysfunction, weakened muscles, unwanted weight-gain, fat accumulation, joint aches and pains, insomnia, mental fog, depression...and a drop in fertility.
However, help is available for these issues. A testosterone nasal spray is helping men feel better and keep their dreams of fatherhood alive.
One man said he knew something was wrong after feeling sluggish for nearly two years.
"Not really having the energy or the desire to work out or just work through the entire day," he said.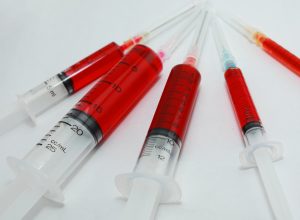 A blood test revealed he had low testosterone, a common condition that is showing up with increasing frequency in younger men.
Dr. Ranjith Ramasamy, director of reproductive urology at the University of Miami Health System, said, "At least one in three men between the ages of 32 to 50 appear to have low testosterone."
Ramasamy said factors such as stress, obesity, and poor sleep habits might be to blame.
Symptoms include "low energy, fatigue, improper sleep, weight gain, erectile dysfunction or lack of libido," Ramasamy explained.
He said some testosterone therapies like injections and gels have one significant side effect.
"All of these treatments will actually block hormones from the pituitary gland," Ramasamy stated.
Now a treatment called Natesto, applied through the nose is offering younger patients another testosterone treatment option.
"Because this is used two to three times a day and it's short-acting, it still preserves your hormones from the pituitary gland and therefore maintains your sperm production," Ramasamy told Ivanhoe.
The doctor stated that patients enrolled in a University of Miami study have preserved their fertility and feel energetic and optimistic.
Ramasamy said, "They are able to lose weight, get back to the gym. Obviously, their sex life has improved."
One study participant said taking Natesto has made an enormous difference.
"I have the energy, I have the desire to be active and to do things," he stated.
He's feeling more like himself again.
Natesto was approved by the Food and Drug Administration approved in 2012 but is being studied as a treatment option for men who want to preserve their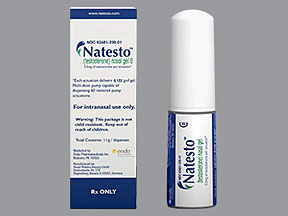 fertility.
Possible side effects of testosterone therapy include the risk of blood clots, testicular shrinkage, and cellular damage, stroke, heart attack, and breast enlargement. Don't go it alone and don't try this at home without medical supervision!
Natesto is covered by most insurance companies. If you are paying out-of-pocket, it will set you back around $200 a month. To learn more concerning the treatment or the clinical trial, go to ClinicalTrials.gov and type in Natesto.
What is testosterone?
Testosterone is the male sex hormone that is produced in the testicles. Testosterone hormone levels are crucial to the usual male sexual development and functions.
Men with verified low testosterone levels suffer from a condition known as testosterone deficiency syndrome or low testosterone. Deficiency means that the body does not have enough of a necessary substance. A syndrome is a number of symptoms that, combined, imply a disease or health condition.
The American Urology Association defines low blood testosterone as less than 300 nanograms per deciliter. As mentioned earlier, symptoms or conditions that may indicate low testosterone are decreased sex drive, fatigue, reduced lean muscle mass, irritability, erectile dysfunction, and depression.
Possible additional side effects
Increasing numbers of American men use a prescription testosterone gel or injection to restore normal levels of testosterone. The ongoing pharmaceutical marketing blitz promises that treating "low T" this way can make men feel more alert, energetic, mentally sharp, and sexually functional.
However, legitimate safety concerns linger. For example, some older men on testosterone could face higher cardiac risks. A relatively small number of men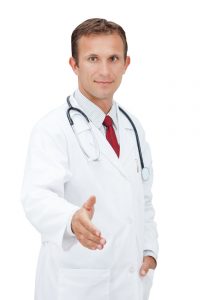 experience immediate side effects of testosterone supplementation, such as acne, sleep apnea, breast swelling, and tenderness or swollen ankles.
Doctors also are on the lookout for high red blood cell counts, which could ramp up the risk of clotting.
Men on testosterone replacement therapy for extended periods may have an increased risk of cardiovascular problems like heart attacks, strokes, and deaths from heart disease. Some doctors also have a persistent concern that testosterone therapy could promote the growth of prostate cancer cells.
This association between testosterone and prostate cancer has been repeatedly debunked. But because prostate cancer is so prevalent among older men, many doctors tend to be reluctant to prescribe testosterone to men who may be at risk.
The promise of Natesto
Ramasamy discussed the new treatment option Natesto.
"Just like many other medications that we've put through the nose, like medications that are used for allergies, they go through the nose and are absorbed systemically. It's the same concept. It's absorbed through the blood supply from the nose, and men who have been on the drugs so far have very good testosterone levels."
Why you need to call us
You've read the article, and now you know both the benefits and possible risks of testosterone replacement therapy.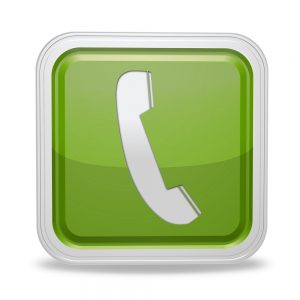 Hopefully, you also realize that testosterone therapy is not something to be taken lightly. This is not something to do without professional medical supervision. When undergoing testosterone therapy, the precise balance of the hormone can produce miraculous results. But too small a dosage won't help, and too large a dosage could dramatically increase the risk of side adverse side effects.
We have the training and experience to deliver the promise of increased fertility and the other benefits of testosterone produced by Natesto.
Call us now for a FREE, no-obligation discussion.
Reference
Contact Us Today For A Free Consultation
Word Count: 944