Reading Time:
5
minutes
[1245 words]
Wyoming Blood Testing Facilities

Represents a LabCorp blood testing facility


Represents a Quest Diagnostics blood testing facility
Blood Testing Centers In State: Wyoming
LabCorp Blood Testing Centers In Natrona County, Wyoming
Labcorp Center, 940 E 3Rd St Ste 101, Casper, Natrona County, WY, 82601
Labcorp Center, 2115 E 12Th St, Casper, Natrona County, WY, 82601
Wyoming
Wyoming is the 10th largest state in the USA, the least populated state, and the least densely populated state. But that does not mean that there is nothing to see and do in the Cowboy State. The many old west towns, ranches, rodeos, and engrossing pioneer museums give Wyoming a documented feel for the wild-west culture. Indeed, the wild west still lives in Wyoming.
The state's many national parks provide opportunities to savor the picturesque beauty of Mother Nature and indulge in a broad range of outdoor activities like hiking, climbing, kayaking, mountain biking, camping, hunting, fishing, skiing, and golf.
Wyoming is also home to an incredibly diverse wildlife population. The pristine blue sky is often filled with Golden Eagles and several hundred species of birds, the howls of wolves are a common sound in the parks, and the chance to see bears, mountain lions, bighorn sheep herds bison, Mountain elk, and moose all add up to make Wyoming an adventure. And don't forget to visit the geothermal phenomena that remind us that the earth is a living, breathing, evolving entity.
Let's take a look at a few of Wyoming's must-see attractions:
Cheyenne. Cheyenne, the capital of Wyoming,

is a great place to begin to explore the Cowboy State, and there is no better way to get a feel for Wyoming than a tour of the state capital building

which is a National Historic Landmark

.

Construction began on the building in 1886 and continued until 1917 with the additions of the House and Senate Chambers.

The structure is a massive, three and one-half stories, approximately 300 feet long by 83 to 112 feet wide.

The architectural

design

of the building is renaissance revival,

similar to

the National Capitol Building in Washington, D.C. The grounds are

impeccable

,

with elegant

trees and

verdant

lawns, and

enhanced by

statues

that tell the story

of Wyoming history.

Upon entering the rotunda the first thing to notice is the mesmerizing checkerboard marble flooring and cherry wood staircases. The lower level is home to a vast collection of artwork, and self-guided tours are available.

Other points of interest in Cheyenne are the

Cheyenne Frontier Days Rodeo, Cheyenne Frontier Days Old West Museum,

the

Wyoming State Museum

, and the

Cheyenne Depot Museum

. All of Cheyenne's

museums and historic sites t

ake you on a trip back in time

starting in 1867

with

Cheyenne's b

irth

as a station on the

Union Pacific Railroad

. Near the

D

epot, in Holiday

Park, is the home of

the

Big Boy locomotive

, one of the

gigantic

steam engines

the world has

ev

er seen

.

Even after several decades of retirement

, the Big Boy (aka ol' Number 4004) remains a magnificent, grandiose sight. This monstrous, coal-fired engine was built to tug and drag a 3600-ton train over very steep, arduous terrain between Cheyenne, WY, and Ogden, Utah. The good news is that you can get with 5 feet of this marvelous, stately force of nature and feel its power. Aboarrrrd"!
Fort Laramie National Historic Site

.

Considered "the Crossroads of a Nation Moving West", Fort Laramie played a critical role in

offering repose for the pioneers making their westward trek on the Mormon, California, and Oregon Trails. A visit to the fort will allow you to travel back in time to that gripping, perilous time. History is fully on display through the weapons, uniforms, and day-to-day living conditions of the troops. The buildings have been completed renovated so feel free to drop into the general store, the post office, barracks, officers' quarters, and the medical quarters. Choose between a self-guided tour or listening to an interpretive talk...or both!
The Buffalo Bill Center of the West, Cody.

Remembered today as one of the most colorful legends of the west, William Frederick "Buffalo Bill" Cody lived an incredible life of adventure – soldier, Bison hunter, and a world-class showman. Discover the details of Cody's adventures at the

Buffalo Bill Museum in Cody

. But there are four other museums at the Buffalo Bill Center of the West. The

Plains Indian Museum

is home to one of the most significant collections of Native American Art and Artifacts and will give you a deep appreciation and insight into the culture of American Indians.

The

Cody Firearms Museum

has more than 4,000 firearms on display and is considered the most comprehensive firearms museum in the country – with good reason! The

Draper Natural History Museum

is extremely kid-friendly, and the

Whitney Western Art Museum

captures the spirit of the wild-west in a lifelike, graphic, and authentic manner.

Yellowstone National Park

.

Saying that Yellowstone National Park is unique is a bit of an understatement. In fact, it is billed as "...visiting Yellowstone is like stepping into another world." And that's so true. The famous Old Faithful Geyser draws visitors from all four corners of the globe to gaze in wonder as its multiple daily predictable eruptions spew out several thousand gallons of water up to 180 feet high in an average time of 1.5 to 5 minutes. But stand back – the water is a blistering 204 F (95.6 C) The deep canyons of Yellowstone offer awe-inspiring, silent testimonials to the power and patience of the geological forces that are continually at work, shaping and reshaping the planet. If

all of this is not sufficient reason to visit Yellowstone, consider this.

"Oh, give me a home where the buffalo roam, Where the deer and antelope play"

are lyrics from the unofficial anthem song of the American West:

Home on the Range

. And Yellowstone National Park is indeed the place to see frontier wildlife, up and close.

Grizzly bears, Black Bears, Gary Wolves, Mountain Elk, Bald Eagles, Bighorn Sheep herds, and the iconic animal symbol of the west: Bison.

There are several other riveting, intriguing attractions in Wyoming that are beckoning for your attention.

Flaming Gorge National Recreation Area

,

where you can enjoy boating, fishing, swimming, camping, and kayaking;

The Devils Tower National Monument

,

an unparalleled geological phenomenon; the

Grand Targhee Ski Resort

,

where you can enjoy world-class skiing at an affordable price without the droves of skiers common to other resorts;

Go Native America

to experience Native American culture, history, and arts of the Plains Tribes;

The

Wind River Range

, where you can hike the

Continental Divide Scenic National Trail

, that stretches all the way from Mexico to Canada;

Old Trail Town

in Cody, where you can

make history come alive by

explor

ing

restored, authentic frontier architecture like one-room schools, livery barns, and log cabins;

Hot Springs State Park

where you can wind down in a

104-degree mineral pool

which taking in the panoramic surroundings, and the many enchantments of

Grand Teton National Park.
But you need to be vigorous and energetic to enjoy the tourist attractions that Wyoming has to offer.
And our clinic has everything you need
As we age, we experience a drop in the levels of our most crucial hormones, especially testosterone and human growth hormone (HGH).
The results of this loss are anything but welcome: fatigue, persistent aches, and pains, loss of muscle size, tone, and strength, stiffness, insomnia, brain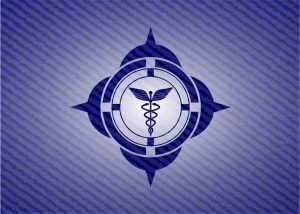 fog...the plethora of issues that accompany aging never seem to slow down.
But there is good news! It is possible to slow down this unwanted parade with hormone replacement therapy (HRT). Our clinics specialize in developing the right hormone regimen designed specifically for you.
Contact us for a FREE, no-obligation discussion of what hormone replacement can do for you!
Contact Us Today For A Free Consultation
Dear Patient,
Once you have completing the above contact form, for security purposes and confirmation, please confirm your information by calling us.
Please call now: 1-800-380-5339.
Welcoming You To Our Clinic, Professor Tom Henderson.