Reading Time:
2
minutes
[392 words]
Springfield, Massachusetts Blood Testing Facilities

Represents a LabCorp blood testing facility


Represents a Quest Diagnostics blood testing facility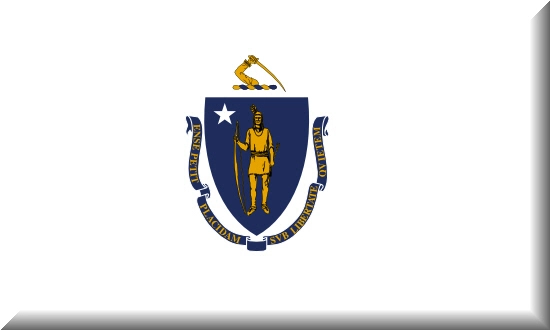 Nearby Labcorp Blood Testing facilities:
Nearby Quest Blood Testing facilities:
Quest Center Distance: 8 m, 100 Hazard Ave, Enfield, Hartford County, CT, 06082-5447
Quest Center Distance: 13 m, 2 Concorde Way, Building 3A, Windsor Locks, US, CT, 06096-1577
Quest Center Distance: 19 m, 520 Hartford Turnpike, Vernon, Tolland County, CT, 06066-0000
Quest Center Distance: 20 m, 381 Hopmeadow Street, Simsbury, Hartford County, CT, 06089-9692
Quest Center Distance: 23 m, 555 Main Street, Manchester, Hartford County, CT, 06040-5196
Quest Center Distance: 24 m, 100 Retreat Ave, Hartford, Hartford County, CT, 06106-2528
Quest Center Distance: 27 m, 465 Silas Deane Highway, Wethersfield, Hartford County, CT, 06109-2134
Quest Center Distance: 28 m, 45 S Main St, Unionville, Hartford County, CT, 06085-1278
Quest Center Distance: 31 m, 1933 E Main St, Torrington, Litchfield County, CT, 06790-3102
Quest Center Distance: 32 m, 135D Storrs Rd, Mansfield Center, Tolland County, CT, 06250-1638
Quest Center Distance: 36 m, 365 Queen Street, Southington, Hartford County, CT, 06489-0000
Quest Center Distance: 38 m, 400 Saybrook Rd, Middletown, Middlesex County, CT, 06457-4731
Quest Center Distance: 40 m, 816 Broad Street, Ste 22, Meriden, US, CT, 06450-4364
Quest Center Distance: 41 m, 42 Summer St, Pittsfield, Berkshire County, MA, 01201-4526
Quest Center Distance: 42 m, 100 Mlk, Jr. Blvd, Worcester, US, MA, 01608-1220
Quest Center Distance: 44 m, 60 Westwood Avenue, Waterbury, New Haven County, CT, 06708-2460
Quest Center Distance: 46 m, 55 Town Street, Norwich, New London County, CT, 06360-2332
Quest Center Distance: 52 m, 79 Erdman Way, Leominster, Worcester County, MA, 01453-0000
Quest Center Distance: 54 m, 15 Chesterfield Road, East Lyme, New London County, CT, 06333-1730
Quest Center Distance: 56 m, 11 Woodland Road, Madison, New Haven County, CT, 06443-2342
Quest Center Distance: 57 m, 721 Bank Street, New London, New London County, CT, 06320-5005
Quest Center Distance: 58 m, 60 Temple Street, New Haven, New Haven County, CT, 06510-2716
Quest Center Distance: 59 m, 391 West Street, Keene, Cheshire County, NH, 03431-0000
Quest Center Distance: 61 m, 61 Lincoln St, Framingham, Middlesex County, MA, 01702-8264
Quest Center Distance: 62 m, 515 Bridgeport Ave, Shelton, Fairfield County, CT, 06484-5366
Quest Center Distance: 63 m, 1 Randall Sq, Providence, Providence County, RI, 02904-2709
Quest Center Distance: 64 m, 7 Germantown Rd, Danbury, Fairfield County, CT, 06810-5000
Quest Center Distance: 69 m, 10 Commercial St, Foxboro, Norfolk County, MA, 02035-2509
Quest Center Distance: 70 m, 330 Route 212, Saugerties, Ulster County, NY, 12477-5122
Quest Center Distance: 71 m, 335 Morse St, 1St Floor, Norwood, US, MA, 02062-5034
Quest Center Distance: 72 m, 695 Dutchess Tpke, Poughkeepsie, Dutchess County, NY, 12603-6442
Quest Center Distance: 73 m, 300 Main St, Nashua, Hillsborough County, NH, 03060-4635
Quest Center Distance: 74 m, 380 Washington Ave, Kingston, Ulster County, NY, 12401-3702
Quest Center Distance: 75 m, 2 Executive Park Dr, Albany, Albany County, NY, 12203-3700
Quest Center Distance: 76 m, 700 Rogers Street, Lowell, Middlesex County, MA, 01854-3571
Quest Center Distance: 77 m, 319 Longwood Ave, Boston, Suffolk County, MA, 02115-5728
Quest Center Distance: 78 m, 982 Main St, Fishkill, Dutchess County, NY, 12524-3506
Quest Center Distance: 79 m, 340 Wood Rd, Suite 302, Braintree, US, MA, 02184-2410
Quest Center Distance: 80 m, 246 Main St, New Paltz, Ulster County, NY, 12561-1608
Quest Center Distance: 81 m, 6144 Route 25A, Wading River, Suffolk County, NY, 11792-2018
Quest Center Distance: 82 m, 1478 State St, Schenectady, Schenectady County, NY, 12304-2917
Quest Center Distance: 83 m, 851 Main Street, S. Weymouth, Norfolk County, MA, 02190-2409
Quest Center Distance: 84 m, 1010 Route 112, Port Jefferson Station, Other, NY, 11776-2054
Quest Center Distance: 85 m, 83 South Bedford Rd, Mt. Kisco, Westchester County, NY, 10549-3457
Quest Center Distance: 87 m, 1869A E Main St, Peekskill, Westchester County, NY, 10566-2505
Quest Center Distance: 88 m, 237 State Rd, North Dartmouth, Bristol County, MA, 02747-2612
Quest Center Distance: 89 m, 180-182 Endicott Street, Danvers, Essex County, MA, 01923-0000
Quest Center Distance: 90 m, 570 Expressway Dr South, Medford, Other, NY, 11763-2049
Quest Center Distance: 91 m, 222 Middle Country Rd, Smithtown, Suffolk County, NY, 11787-2814
Quest Center Distance: 93 m, 285 Sills Rd, East Patchogue, Suffolk County, NY, 11772-4869
Quest Center Distance: 94 m, 175 E Main St, Huntington, Suffolk County, NY, 11743-2912
Springfield is a city in the state of Massachusetts, United States, and the seat of Hampden County. Springfield sits on the eastern bank of the Connecticut River near its confluence with three rivers: the western Westfield River, the eastern Chicopee River, and the eastern Mill River. As of the 2010 Census, the city's population was 153,060. As of 2018, the estimated population was 155,032, making it the third-largest city in Massachusetts, the fourth-most populous city in New England after Boston, Worcester, and Providence, and the 12th-most populous in the Northeastern United States. Metropolitan Springfield, as one of two metropolitan areas in Massachusetts (the other being Greater Boston), had a population of 692,942 as of 2010.
Founded in 1636 as the first Springfield in the New World, during the American Revolution, George Washington designated it as the site of the Springfield Armory for its central location, subsequently the site of Shays' Rebellion. The city would also play a pivotal role in the Civil War, as a stop on the Underground Railroad and home of abolitionist John Brown, widely known for his raid on Harpers Ferry, and for the Armory's manufacture of the famed "Springfield rifles" used ubiquitously by Union troops. Closing during the Johnson administration, today the national park site features the largest collection of historic American firearms in the world. Today the city is the largest in western New England, and the urban, economic, and media capital of Massachusetts' section of the Connecticut River Valley, colloquially known as the Pioneer Valley.
Springfield has several nicknames—"The City of Firsts", due to the many innovations developed there, such as the first American dictionary, the first American gas-powered automobile, and the first machining lathe for interchangeable parts; "The City of Homes", due to its Victorian residential architecture; and "Hoop City", as basketball—one of the world's most popular sports—was invented in Springfield in 1891 by James Naismith.
Hartford, the capital of Connecticut, lies 24 miles (39 km) south of Springfield, on the western bank of the Connecticut River. The Hartford–Springfield region is known as the Knowledge Corridor because it hosts over 160,000 university students and over 32 universities and liberal arts colleges—the second-highest concentration of higher-learning institutions in the United States. The city of Springfield itself is home to Springfield College, Western New England University, American International College, and Springfield Technical Community College, among other higher educational institutions.
Contact Us Today For A Free Consultation
Dear Patient,
Once you have completing the above contact form, for security purposes and confirmation, please confirm your information by calling us.
Please call now: 1-800-380-5339.
Welcoming You To Our Clinic, Professor Tom Henderson.