Idaho
Visitidaho.org boasts that "There's an adventure for you in Idaho", and with more than 30 scenic byways, 60 wineries, 70 craft brewers, 130 Hot Springs, 3,000 miles of raft-friendly whitewater, and 30,000 miles of hiking and backpacking trails, Idaho has earned its nickname as "The Gem of the West."
But the above-mentioned attractions do not tell the whole story. The majestic mountains that are home to several world-class ski resorts, canyons that beg to be explored, the blend of wildlife, especially birds of all types, the night sky, fishing, hunting, and the friendly folks who call Idaho home all combine to make "The Gem State" an attractive vacation destination.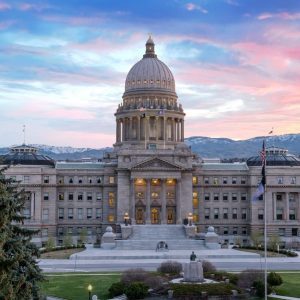 Let's take a look at some of the many things to do in Idaho:
The Idaho State Capital Building in Boise. Boise is the largest city in the state and home to several major air hubs which makes Boise a perfect starting point for touring Idaho. Protected by a towering 208-foot dome and covering 111,666 square feet, the Idaho State Capital Building stands out from the

majestic Rocky Mountains. The 100-year old structure is an excellent example of the economic and political history of the state and is the heart of the executive and legislative arms of the state government, as well as many other state bureaucracies. Take your time to tour the building, revel in the charming interior, and don't forget to stop at the gift shop

Old Idaho Penitentiary State Historic Site.

Frontier justice was swift and brutal, and if you would like to see an up-close reminder of that make su

r

e to add

Boise's

The Old Idaho Penitentiary

to your travel itinerary. Opened in 1872 the prison nicknamed

"Old Pen"

was home to some of the wild west's most dangerous and violent desperadoes.

The prison closed in 1973 but is still open for tours. Many criminals met their end swinging from a rope, and feel free to stand in the gallows where it happened. The

cell blocks

remain in place

a

nd there are many exhibits to help you better understand what incarceration was like in that time and place. One warning: there are rumors that the place is haunted!

Boise River Greenbelt. Before leaving Boise don't overlook The Boise River Greenbelt. Constructed in 1969, the Greenbelt is a meandering 25-mile path that only allows bikes and walking, so don't be in a hurry. But you will have no reason to rush since these 850 acres contain an eclectic mixture of parks, the Boise River, golf courses, fishing (Largemouth Bass, Brown Trout, Mountain Whitefish and rainbow trout), bird watching (ducks, songbirds, and Bald Eagles), and the campus of Boise State University.

City of Rocks National Reserve.

The popularity of rock climbing has exploded in recent years, and that has resulted in hordes of climbers discovering the City of Rocks National Reserve. Rock climbers of many styles come to the reserve from all across the nation and internationally

as well. But climbers are not the only outdoor enthusiasts drawn to the City of Rocks.

Bird watchers, campers,

photographers,

mountain bikers,

and

hikers

all find their way to the adventure

a

nd outdoor enjoyment of the City of Rocks Reserve. And the 2.5 billion-year-old rocks perk the interest of geology buffs.

Sun Valley Resort.

If you love skiing,

Sun Valley

is an absolute must-stop.

There are two mountains

a

t the resort: Bald Mountain and Dollar Mountain. Between the two of them, there is something here for all skiers, both beginners and experienced pros.

Beginners would be well-served to start on Dollar Mountain since the slopes

a

re not as steep as the slopes on Bald Mountain. But there is more here than skiing. Check out the

Nordic Center

and try your hand

(and feet)

at snowshoeing or cross-country skiing. When warmer weather appears the focus shifts to activities like hiking,

running the hills,

mountain biking, fishing, rafting,

h

ang

g

liding,

or doing a relaxing yoga session on top of the mountain. With many

exquisite restaurants,

several art galleries, theater companies, and summer symphony concerts, the evenings can be as alluring and captivating as the resort's daytime adventures.

Finally, one of America's most prolific authors, Ernest Hemingway, loved Sun Valley and returned here time and time again to write, fish, hunt, and enjoy a few drinks at the Sawtooth Club and the Pioneer Saloon. Hemingway was buried in Sun Valley and his gravesite attracts fans from all over the world.

Idaho's Hot Springs. It is a commonly accepted medical fact: Stress kills! Many medical professionals believe that controlling stress is the number one thing you can do to protect your health and well-being. How better to do that than to immerse yourself in one of mother nature's most precious gifts: a mineral-loaded hot spring. The good news? Idaho has 130 of them to choose from, and most of them are conveniently located not too far from the highway. A vacation is intended to be relaxing, and soaking in a hot spring is right at the top of the list for a soothing way to unwind.

The Central Idaho Dark Sky Reserve. If you are a star-gazer and are fascinated by the celestial cinema in the sky, and you live in an area that is urban and well-lit, you have probably been frustrated by the challenges of observing the dance of the planets, moons, and stars. But there are no such problems at The Central Dark Sky Reserve where the night sky is usually dark and the sky comes alive even through the naked eye. Binoculars and telescopes can allow you to delve deep into the cosmos and take the knowledge that you may have learned through astronomy books and videos and see it live for yourself. Conveniently located in Central Idaho, the reserve is within driving distance from any part of the state.

Hell's Canyon National Recreation Area. Deep canyons and river gorges anyone? If these marvels of geology fascinate you, Hell's Canyon is the place you need to see and bring your camera. This canyon is home to the North American Continent's deepest river gorge and offers live lessons in the incredible, awesome, inexorable power of geology. The stones in the canyon were made by underwater volcanoes more than 150 million years ago that attached themselves to North America by the movement of tectonic plates. Slow but sure movement and activity in the earth resulted in what you see today.

Lake Coeur d'Alene. Here is yet another Idaho geological masterpiece going back to the last ice age that resulted in glacial deposits forming and giving birth to this aesthetically pleasing natural jewel. Rent a boat, drop a fishing line, or just relax in the scenic, tranquil surroundings of the forests and the mountains that encircle the sparkling blue waters of the lake.

Craters of the Moon National Monument. Located near Arco in the southeastern part of the state, the Craters of the Moon National Monument is unlike anything you have ever seen or anywhere you have ever been. The website of the monument describes the location as "A violent past, calm present, and an uncertain future" and invites you to "explore this "weird and scenic landscape." Visitors have described it as like going back in time and feeling like you are on the moon. Pictures alone cannot capture the strange magnetism of Craters of the Moon National Park...it must be seen in person to be fully appreciated.

The Morley Nelson Snake River Birds of Prey National Conservation Area. Eager to see Osprey in their natural habitat? Owls? Bald Eagles? Falcons? If you are take note that springtime draws several hundred pis of the predatory birds to mate and raise their offspring. See it all on the Idaho Birding Trail.
To fully enjoy the attractions of Idaho, you need your youthful vigor.
And that's where we can help. If you live in Idaho and are experiencing a decline in your hormone balance, our Licensed Hormone Specialists can help. We work with both men and women 30 and older, providing prescription testosterone replacement therapy, sermorelin therapy, and human growth hormone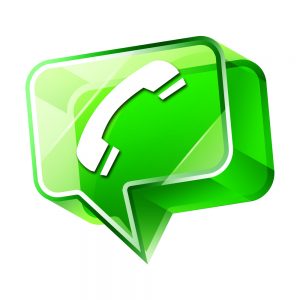 treatment to patients that can benefit from these potent, energy-boosting treatments.
All three of these hormone replacement therapies have proven to be a valuable tool in the battle against age-related hormone decline, and thousands of patients across Idaho have experienced the benefits of our treatments.
We work with local doctors all across Idaho, and this allows us to deliver our expertise directly to our patients.
Contact us for a free, no-obligation discussion and discover what hormone replacement can do for you!
Contact Us Today For A Free Consultation
Dear Patient,
Once you have completing the above contact form, for security purposes and confirmation, please confirm your information by calling us.
Please call now: 1-800-380-5339.
Welcoming You To Our Clinic, Professor Tom Henderson.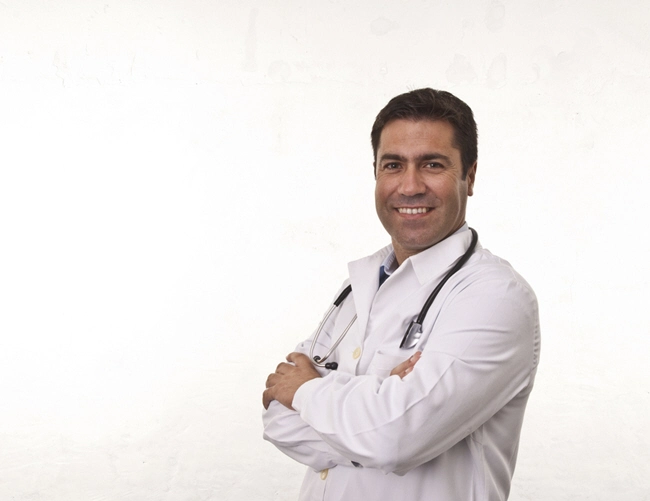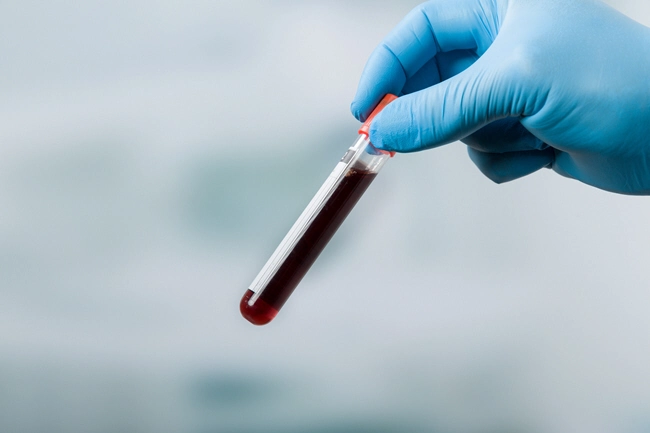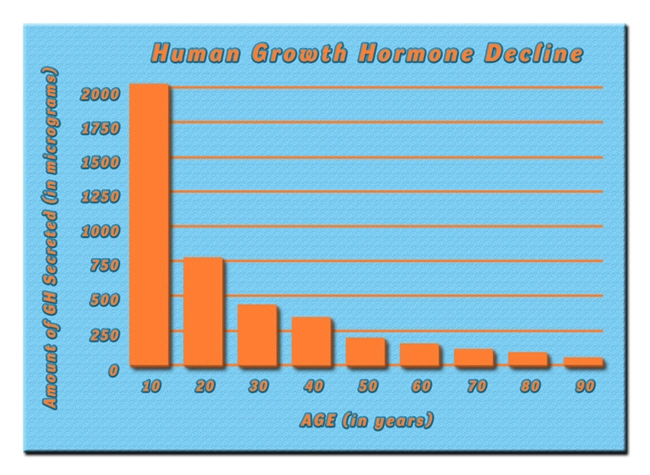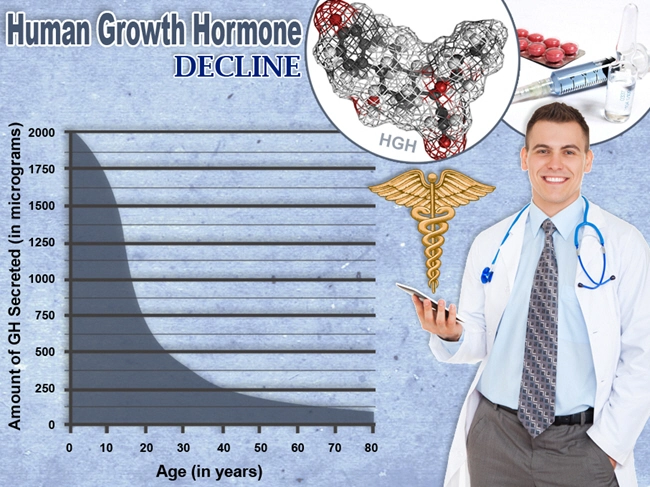 Word Count: 1427